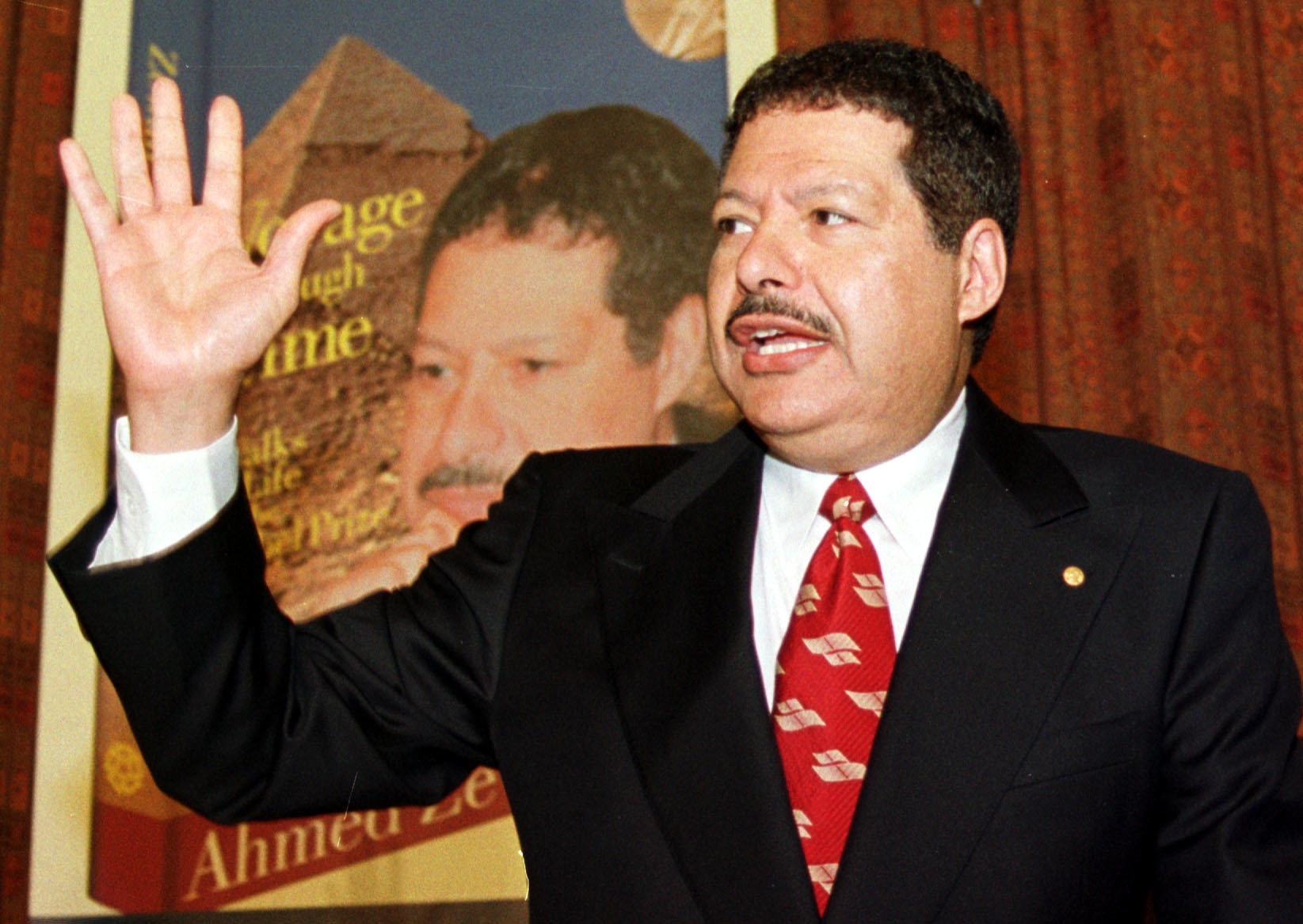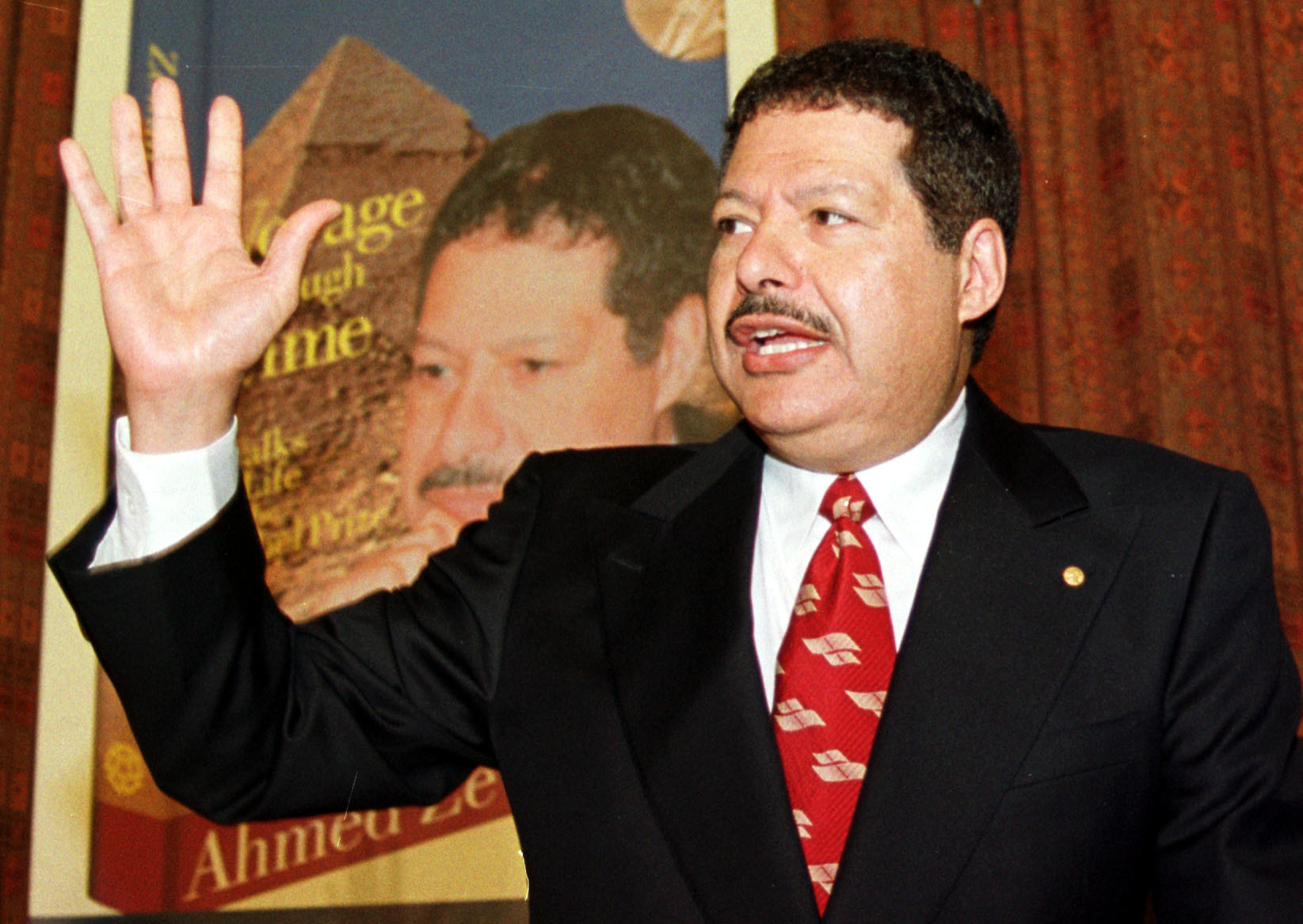 President Abdel Fattah Al-Sisi headed the military funeral of Egyptian Nobel Laureate and chemist Ahmed Zewail on Sunday.
Zewail died at the age of 70 on Tuesday in the United States after a battle with cancer. A dual Egyptian and American citizen, Zewail had reportedly expressed his wish to be buried in Egypt.
The body of the late Egyptian chemist arrived in Cairo on Saturday, while the funeral was held the next day at Field Marshal Mohamed Hussein Tantawi Mosque in New Cairo.
Sisi walked at the front of the cortege as a horse-drawn hearse carried Zewail's body. Prime Minister Sherif Ismail, Al Azhar Grand Imam Ahmed al-Tayeb, renowned heart surgeon Magdy Yacoub were among several high profile personnel who attended the funeral.
Despite not being a military personnel, Zewail was given a military send-off as he was awarded the Order of the Grand Collar of the Nile, the country's highest state honor.
A condolence book will be opened starting Thursday at Zewail City's headquarters in the 6 of October City in memory of the late chemist.
Zewail won the Nobel Prize in Chemistry in 1999 for developing a revolutionary technique to observe the dance of molecules as they break apart and come together in chemical reactions.
This content is by Aswat Masriya.
---
Subscribe to our newsletter
---