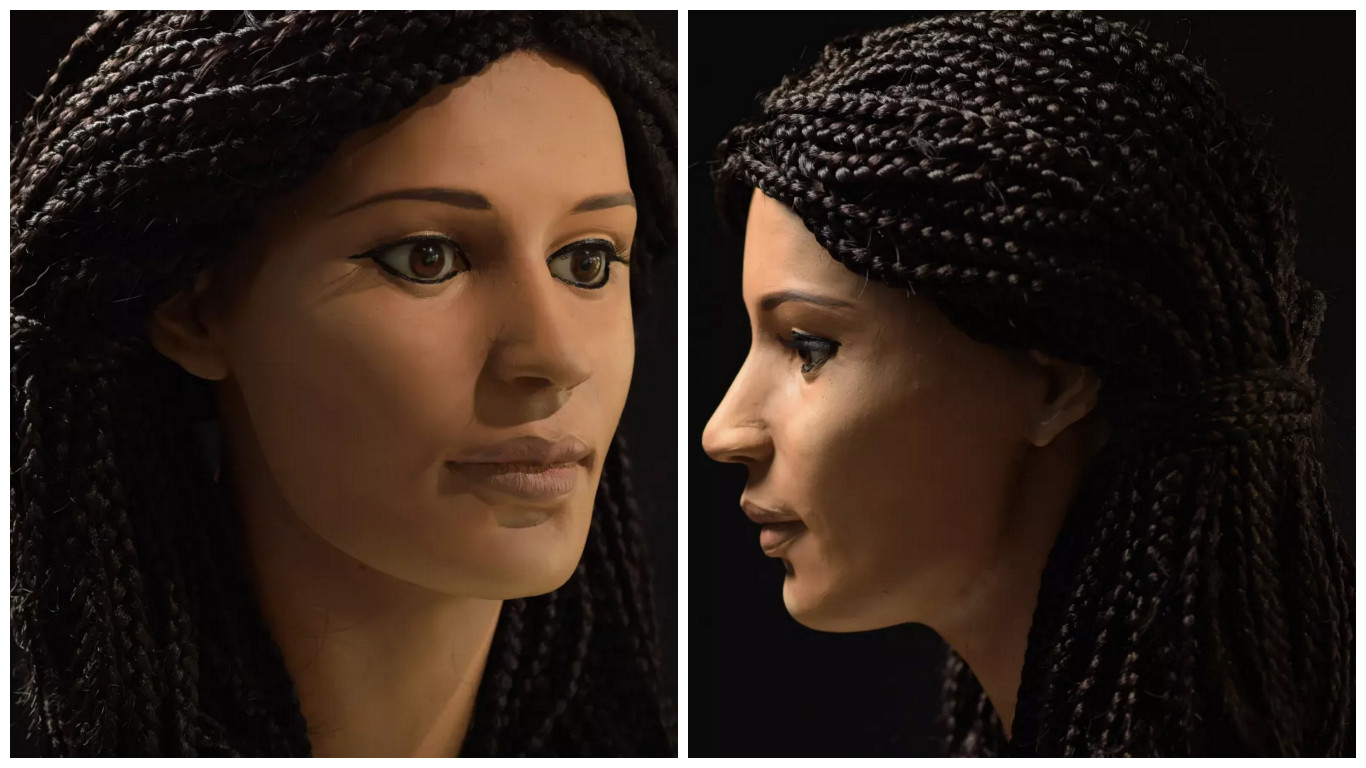 Using CT scanning and 3D printing technology, team of researchers and forensic scientists, led by the University of Melbourne, has produced a reconstruction of a 2000-year-old mummified head from Egypt.
According to an article published on the university website, the head belongs to an Egyptian woman aged between 18 and 25 years whom the team named Meritamun, meaning "beloved of the god Amun." It was preserved for almost 100 years in the basement of the university until it became subject of the multi-disciplinary project that combines medical research, forensic science, computerized tomographic (CT) scanning, 3D printing, Egyptology and art.
"The idea of the project is to take this relic and, in a sense, bring her back to life by using all the new technology," says Dr Varsha Pilbrow, a biological anthropologist at the university's Department of Anatomy and Neuroscience.
The team's main concern was that the head could have decayed from the inside under the bandages; however, scans revealed the skull was in very good condition, allowing for the project to take course.
After 140 hours of printing time on a simple 3D printer, the skull used to reconstruct Meritamun's face was finally produced.
"It has been a hugely rewarding process to be able to transform the skull from CT data on a screen into a tangible thing that can be handled and examined," said Department of Anatomy and Neuroscience's imaging technician Gavan Mitchell.
"We can now replicate specimens with really interesting pathologies for students to handle and for virtual reality environments without ever touching the specimen itself," he added.
"I have followed the evidence and an accepted methodology for reconstruction and out of that has emerged the face of someone who has come down to us from so long ago. It is an amazing feeling," said sculptor Jennifer Mann, who reconstructed the face.
Mann was able to estimate and reproduce what Meritamun would have looked like 2000 years ago, using data derived from modern Egyptians and reconstruction experts, and applying the clay according to the musculature of the face and the anatomical ratios of the skull.
The sculpture was then painted with a dark olive hue and the hair was modeled on that of an Egyptian woman, Lady Rai, now mummified in the Egyptian museum.
"By reconstructing her we are giving back some of her identity, and in return she has given this group of diverse researchers a wonderful opportunity to investigate and push the boundaries of knowledge and technology as far as we can go," said Dr. Janet Davey, a forensic Egyptologist based in the Victorian Institute of Forensic Medicine, where the head was scanned.
---
Subscribe to our newsletter
---