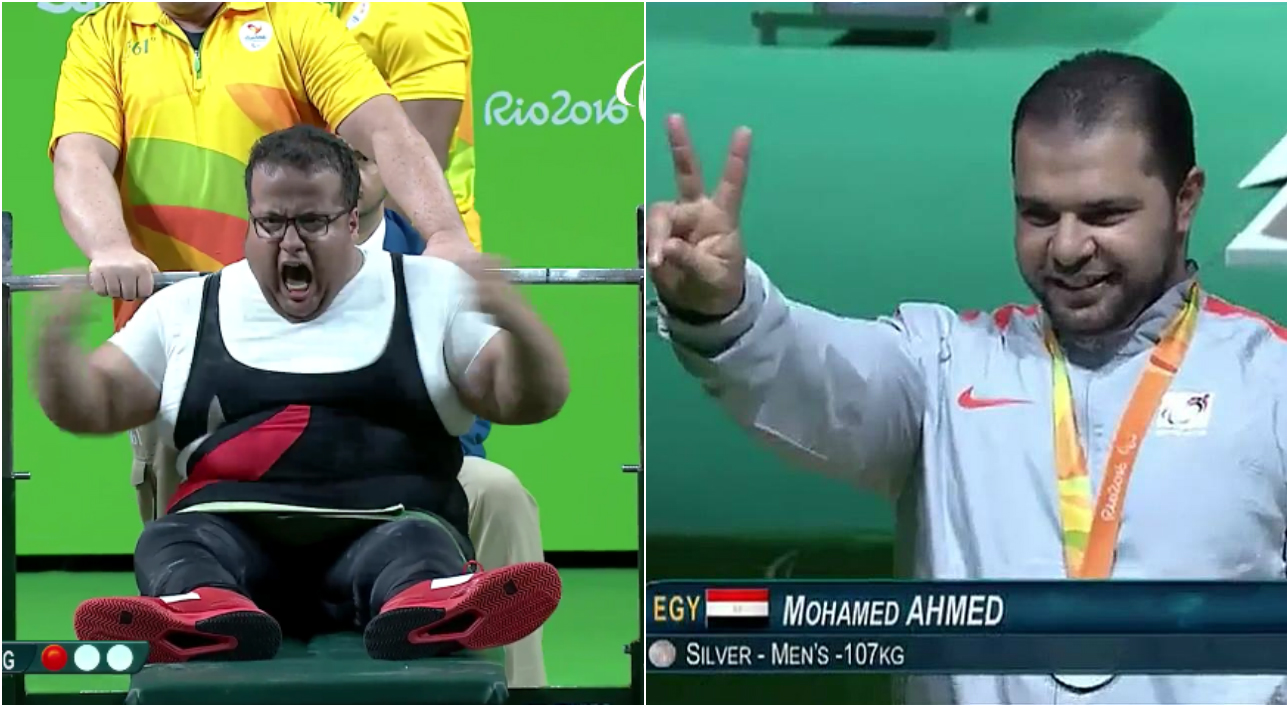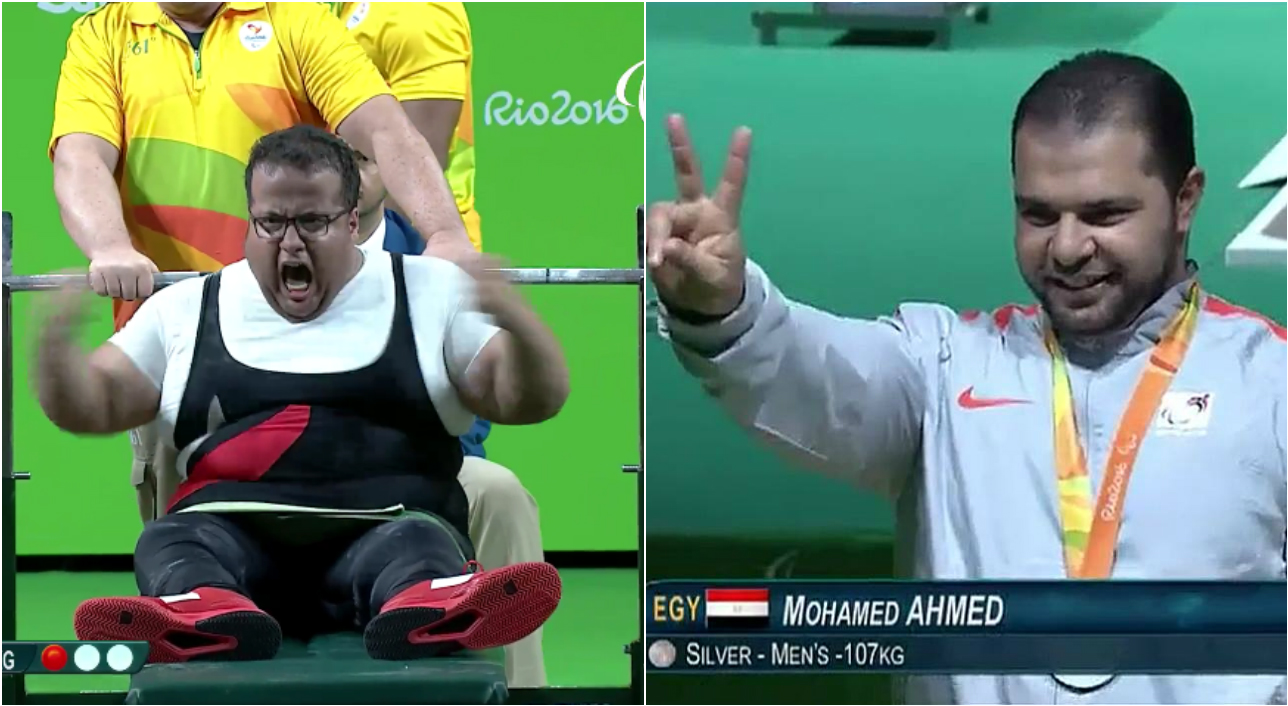 Egyptian powerlifters Amr Mosaad and Mohamed Ahmed added to Egypt's impressive medal tally at the 2016 Rio Paralympic Games, winning two silver medals on the last day of powerlifting events.
Amr Mosaad, who thrilled the crowd with a passionate celebration of his efforts in the men's over 107kg event, clenched the silver medal in a closely contested competition with Jordan's Jamil Elshebli. Mosaad managed to secure a 235kg effort, while the Jordanian athlete won bronze with a 234kg lift.
"Winning silver is like winning gold to me. It is just impossible to defeat Rahman," said Mosaad after his achievement, referring to Iran's Siamand Rahman, the 'strongest Paralympian lifter' who set a new record by clearing 310kg.
Meanwhile, Mohamed Ahmed, who was the first to start the day with a medal for Egypt, comfortable won the silver medal with a 233kg effort, ahead of Iran's Ali Sadeghzadehsalmani who claimed the bronze medal with a 226kg lift. Ahmed was competing in the men's up to 107kg event.
All but one of Egypt's 11 Paralympic medals have been won in powerlifting events. Egypt has won three gold, five silver, and three bronze medals. The Paralympic Games in Rio conclude on 18 September.
---
Subscribe to our newsletter
---