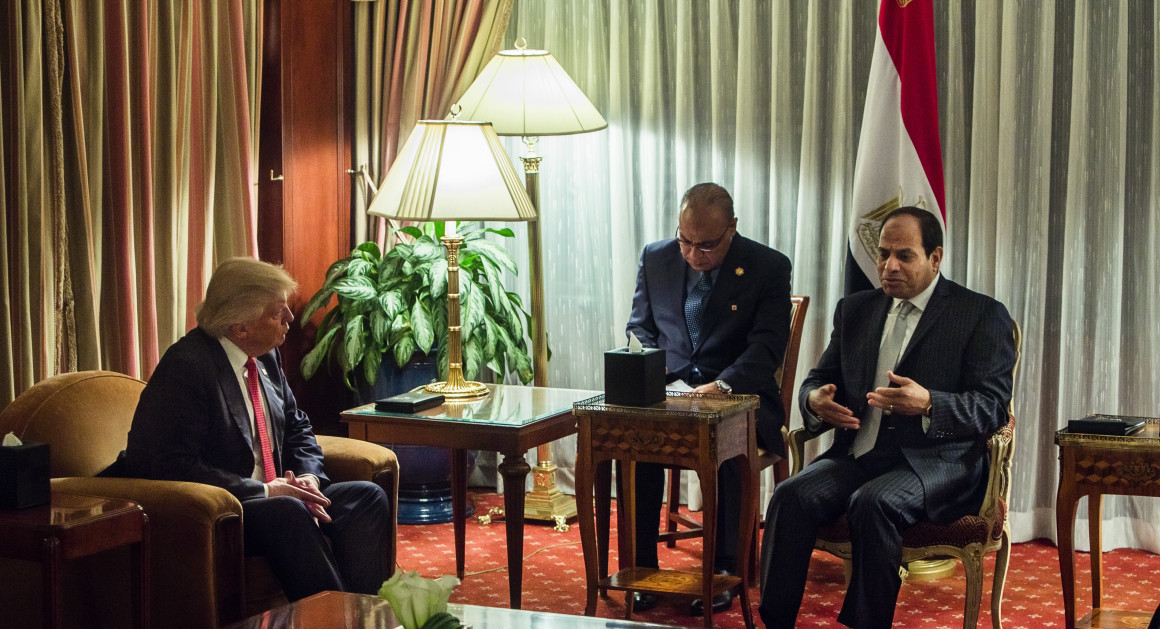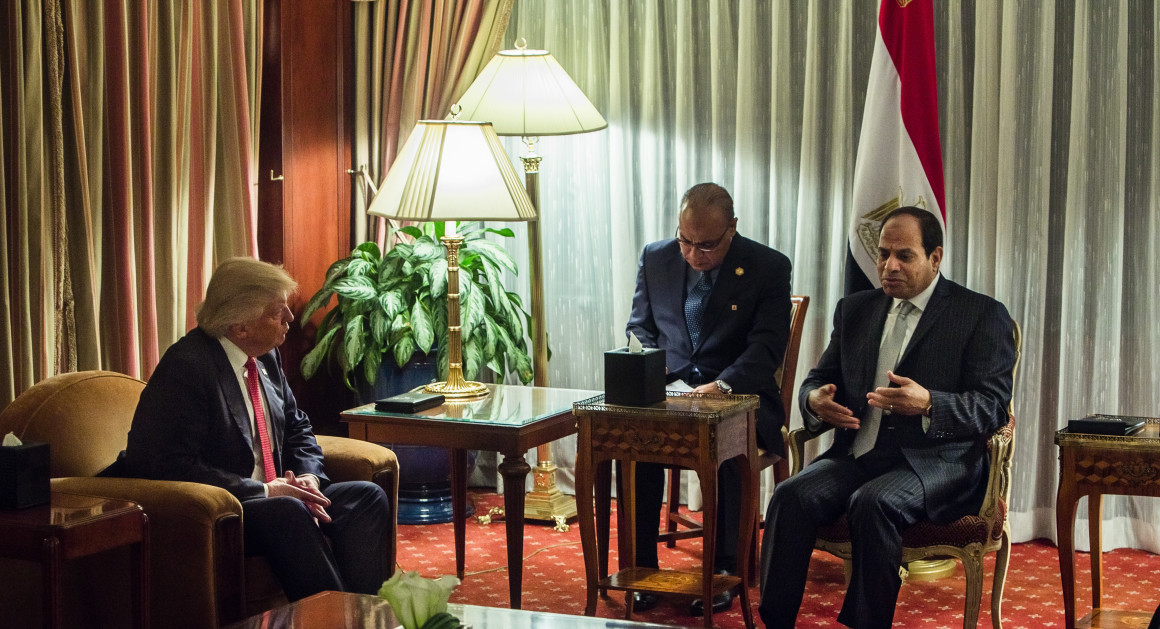 US Republican presidential candidate Donald Trump praised on Thursday his meeting with Egyptian President Abdel Fattah Al-Sisi, saying that there was "good chemistry" between them.
Sisi met with Trump on the sidelines of the 71st session of the United Nations General Assembly held in New York last week.
In statements made to Fox Business, Trump said he thought the meeting with Sisi was "productive" and described it as a "great meeting."
The presidential hopeful said he believes that Sisi is a "fantastic guy who took control of Egypt" by taking a "tough approach" to whip out militants.
Similarly, when asked about what he thought of Trump, Sisi told CNN in an interview that there is "no doubt that Trump would make a strong leader.
Following their meeting, the Trump campaign released a statement expressing that "under a Trump administration, the United States of American will be a loyal friend, not simply an ally" to Egypt.
The duo's meeting mainly tackled terrorism and focused on political, military and economic cooperation between the two countries but they did not discuss the human rights situation in Egypt, as opposed to Sisi's meeting with Trump's rival, Democratic presidential candidate Hillary Clinton.
Trump has been largely criticized for statements he previously made related to banning Muslims from entering the US but Sisi believes that Trump's perception may be altered after being elected.
"The United States in general conducts very strict security measures for everyone who wishes to visit it, which have been in place for quite a few years," Sisi told CNN's Erin Burnett. "It's also important to know that during election campaigns, many statements are made and many things are said. However, afterwards, governing the country would be something different and will be subject to many factors."
This content is from Aswat Masriya.
---
Subscribe to our newsletter
---