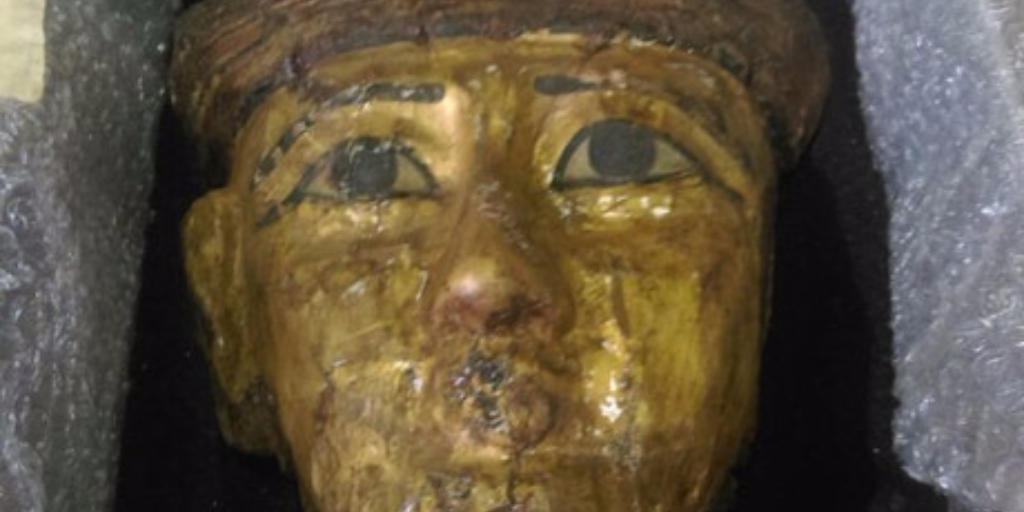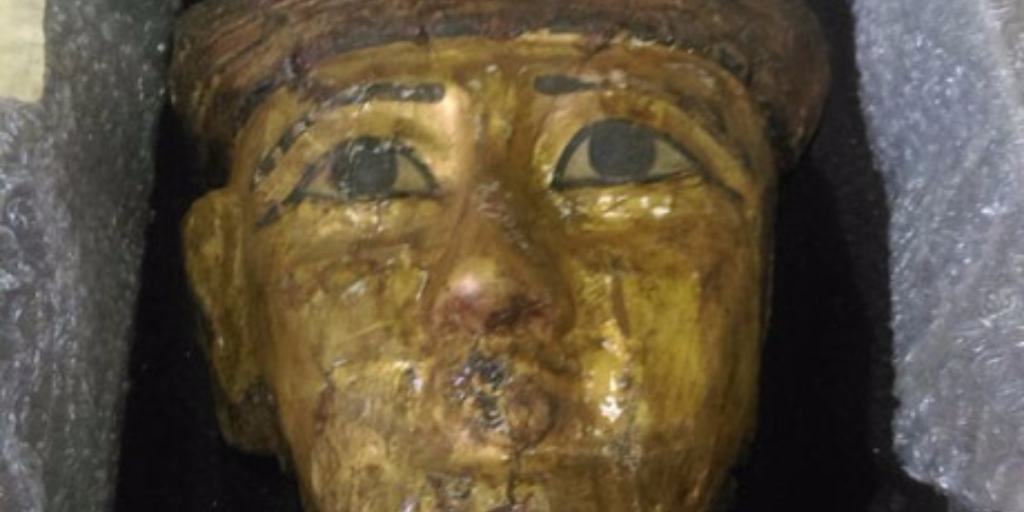 A French-Egyptian citizen has returned to Egypt a golden mummy mask he received from a friend as a gift, state-owned Ahram Online reported.
Shehab Al-Farouh Omar told Ahram Online that his "sense of belonging and loyalty to his home country, Egypt" compelled him to return the mask to Egypt.
According to the general supervisor of the antiquities repatriation department at the Ministry of Antiquities, the mask is currently at the Egyptian Museum in downtown Cairo, where it is being inspected for authenticity and dating.
Since 2015, Egypt has succeeded in repatriating almost 550 archeological objects from a number of countries, including Switzerland, England, USA, Germany and Belgium. In the past year, 240 artifacts have been returned from France alone.
Earlier this year, Germany's Freiburg Court issued a verdict affirming Egypt's liability in repatriating a pre-dynastic Egyptian stone vase to its homeland after Egypt's antiquities ministry provided evidence showing that the vase in fact belongs to Egypt and that it had been illegally smuggled out of the country during the security vacuum that emerged in the aftermath of the 2011 revolution.
In May, Israel also returned to Egypt two sarcophagus covers, one of which is from the period between the 10th and 8th centuries BCE while the other dates back to 16th and 14th centuries BCE.
During the same month, French authorities agreed to hand over to Egypt 44 artifacts belonging to various periods of Ancient Egypt that had previously been smuggled to France. The objects were seized at the Charles de Gaulle Airport in 2010 and since then, the Egyptian Ministry of Antiquities has used diplomatic channels in its efforts to get the French government to agree to repatriate them to Egypt.
During the turmoil of the 2011 revolution, Egypt's cultural heritage became vulnerable to looting but during the past four years the country has recovered more than 1,600 artifacts.
---
Subscribe to our newsletter
---