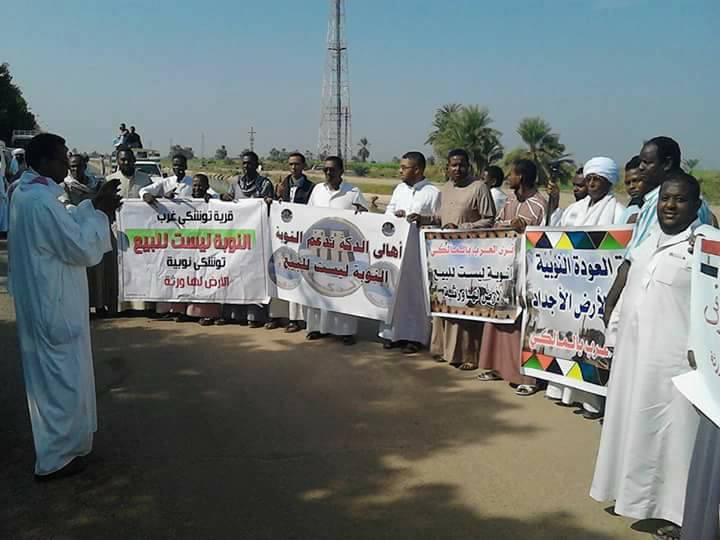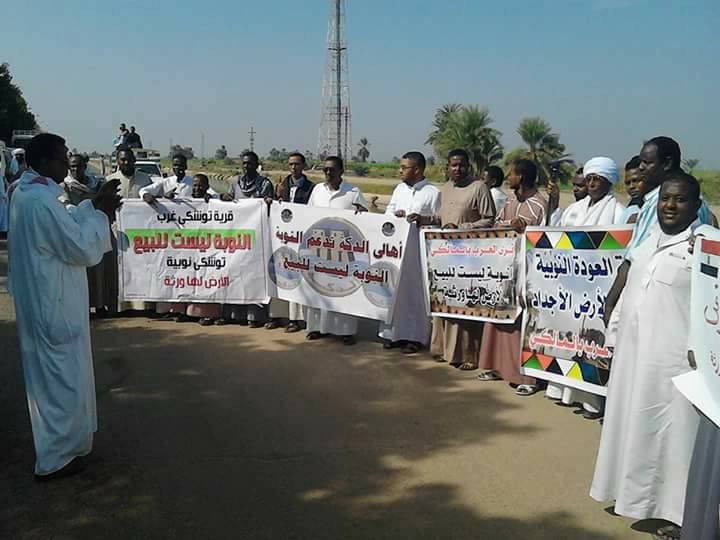 A group of Nubian protesters decided to suspend their sit-in early Wednesday morning until a cabinet meeting is held next Monday to address their demands, according to a statement by the protesters.
For four days in a row, Nubians staged a sit-in to protest against the sale of their ancestral land, blocking the Abu Simbel-Aswan highway.
A convoy called "The Nubian Return Caravan" was heading to Toshka, a region within the historic Nubian sovereignty currently tied to an agricultural development project, before security forces blocked their progress.
The sit-in was suspended after negotiations between parliament members and a delegation of protesters took place on Tuesday.
The protesters' demands included reassessing presidential decree 355, which was passed in August designating 922 feddans of land in Aswan to the new Toshka development project. Protesters say large areas of these feddans belong to Nubia's historical lands.
In addition, they demanded the amendment of decree 444 of 2014 that zoned large areas along borders as military zones that couldn't be populated. These areas include 16 Nubian villages, according to Nubian rights lawyer Mohamed Azmy.
The protesters agreed to suspend the sit-in; however they vowed that if their demands were not met, they would resume the strike in Aswan governorate, and not on the Abu Simbel highway, according to a statement by the "Nubian Return Caravan."
Prime Minister Sherif Ismail said in a press statement on Tuesday that Nubians will be given priority in the sale of land in one of the disputed areas.
However, Nubian activist and lawyer Muhammad Azmy told Aswat Masriya that it was not a "positive development," as it contradicts the Nubians' claim that the land is theirs in the first place.
The protesters also demand that the government honors article 236 of the constitution which addresses the economic and urban development of border and underprivileged areas, including Upper Egypt, Sinai and Nubia. The article also requires the participation of the residents of these areas in the development projects.
This content is from Aswat Masriya
---
Subscribe to our newsletter
---