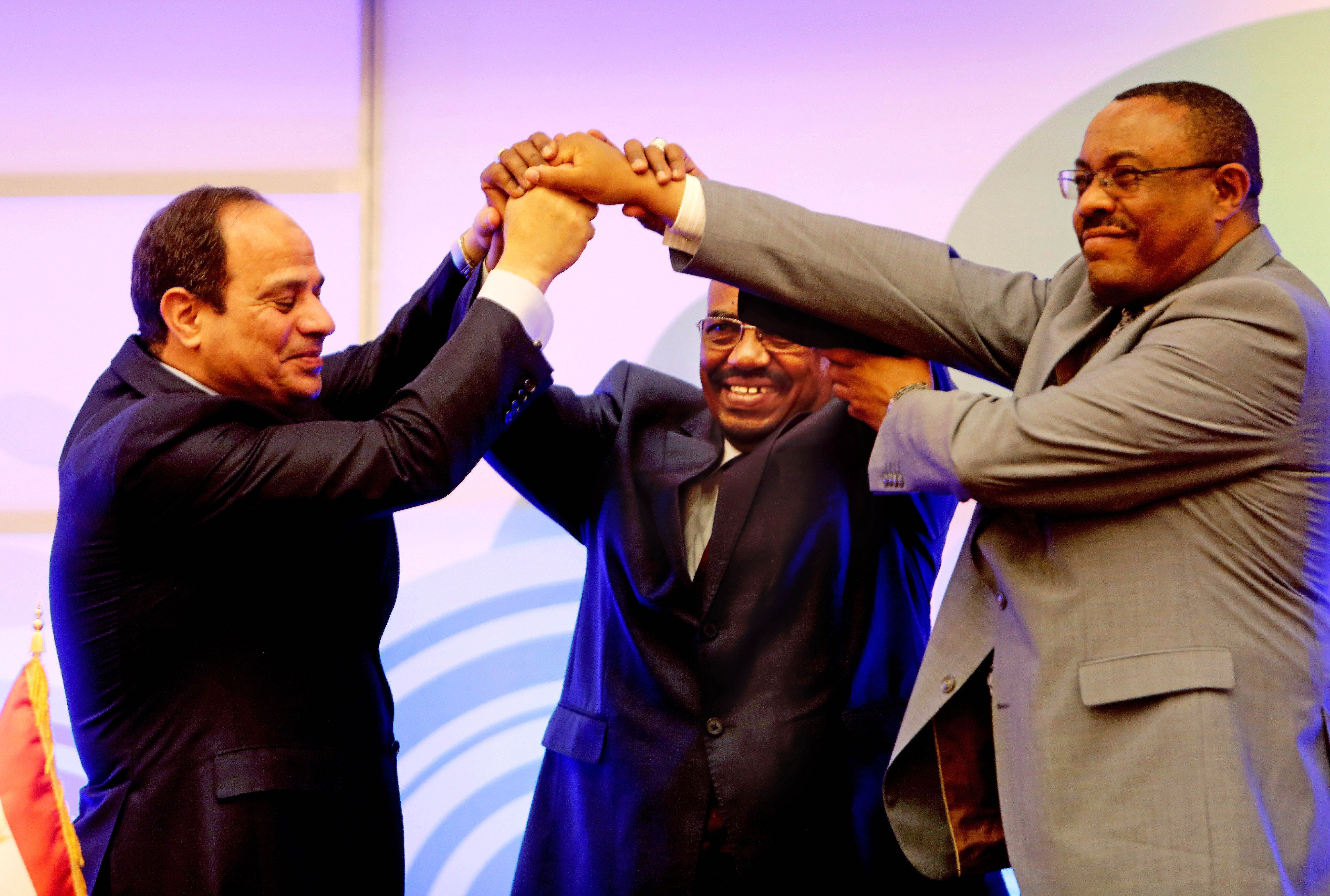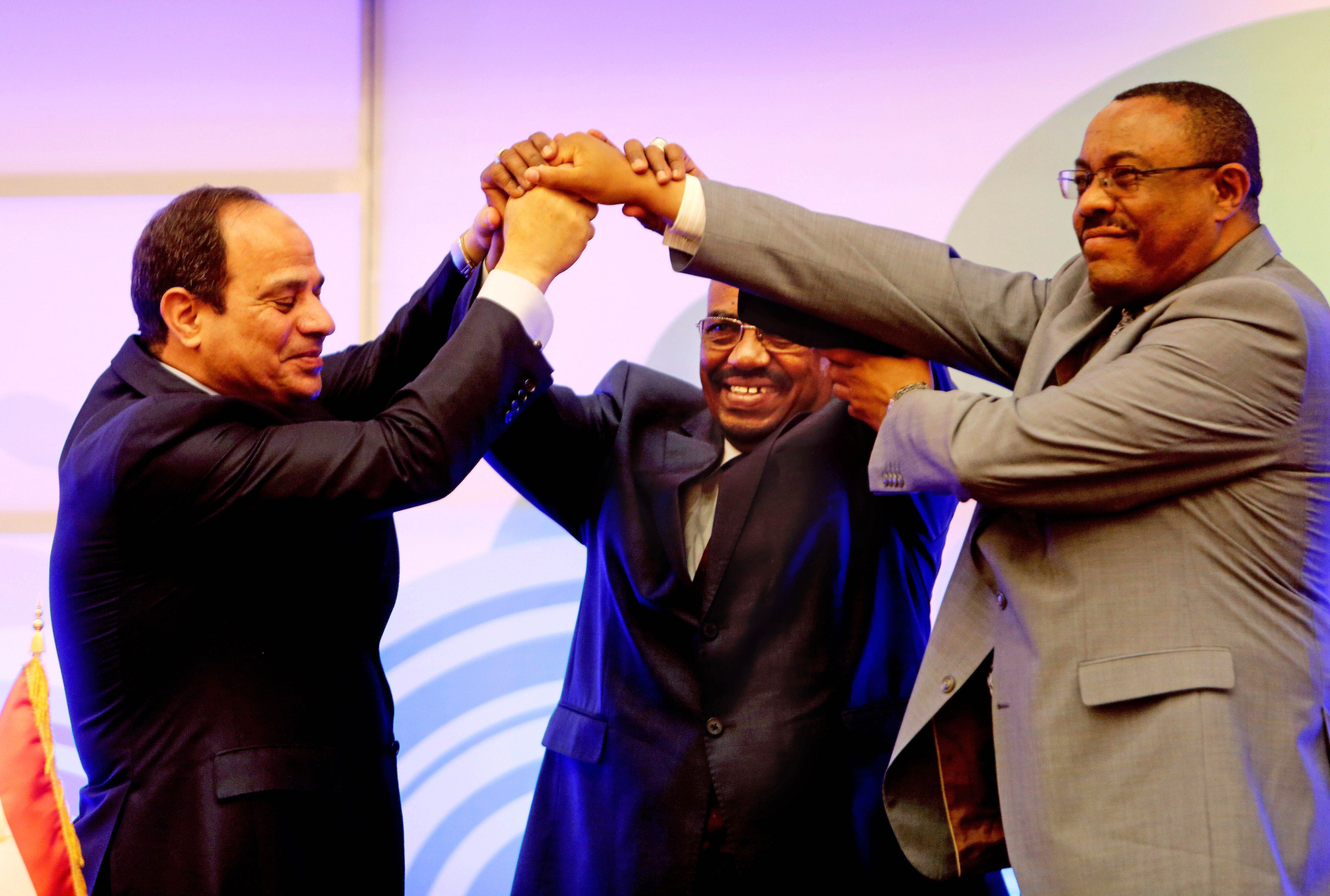 Egyptian media lashed out at Saudi Arabia following a Saudi delegation's visit to the Grand Ethiopian Renaissance Dam (GERD) on Friday, increasing the already tensed relations between the two countries.
The Saudi Arabian delegation was headed by Ahmed Al-Khateeb, senior advisor to the Saudi royal court and board chairman of the Saudi Fund for Development (SFD), who met with Ethiopia's Prime Minister Hailemariam Dessalegn in Addis Ababa on Thursday, according Ethiopia's foreign ministry.
Former Irrigation Minister Mohamed Nasreddin Allam declared the visit to "an attempt to harm the interests of 92 million Egyptians and an added response to the ongoing conflicts between Egypt and the Kingdom."
Several Egyptian media outlets also criticized Saudi Arabia for this move. On Saturday, Egyptian news commentator Mohamed Ali Khayr warned Saudi Arabia to "review its policies before it can only blame itself for what ensues."
"Egypt is not obliged to continue to contain its reactions towards Saudi Arabia… any interference [by Saudi Arabia] in the GERD project implies a direct threat to Egypt's national security," Al Khayr continued.
Ahmed Moussa, an Egyptian anchor, also warned Saudi Arabia that if they planned to invest in Ethiopia their investment would be a complete loss for the Gulf States.
Tarek Fahmy, a lecturer at the American University in Cairo, described the visit as a threat to Egyptian national security, adding that Egypt will be taking serious actions if its security is on the line.
"You will soon hear that we have the capacity to intervene in the [Persian] Gulf region's affairs and provide support for the royals who oppose current Saudi policies," Fahmy said.
"Egypt has many cards to pressure Saudi Arabia, which we have yet to use," he added.
The Ethiopian dam is considered a threat to Egyptian interests as Egypt fears it will reduce the amount of water it gets from the Nile, hence threatening Egyptian livelihood. So while Ethiopia has been promising this project not to affect Egyptian interests, Egypt has been strongly opposing it.
Historically, Egypt and Saudi Arabia have enjoyed healthy relations. Saudi Arabia participated in the oil embargo in 1973 as a response to the American involvement in Yom Kippur War alongside with Israel against Egypt.
However, this is not the first incident to strain the Egyptian-Saudi relations. Tensions between the two countries recently grew following Egypt voting for a Russian-drafted resolution on Syria at the UN Security Council, which the Saudi envoy described as "painful."
While there have been several attempts of reconciliation between the two countries, none of them have been successful so far.
During his latest visit to the UAE, King Salman arrived hours after the departure of Egypt's Abdel Fattah Al-Sisi.
The Egyptian media platforms expected before Abdel Fattah Al-Sisi traveled to the UAE that there would be a summit organized by the UAE between King Salman and Al-Sisi to put an end to the differences between the two sides, which, to their disappointment, did not happen.
---
Subscribe to our newsletter
---