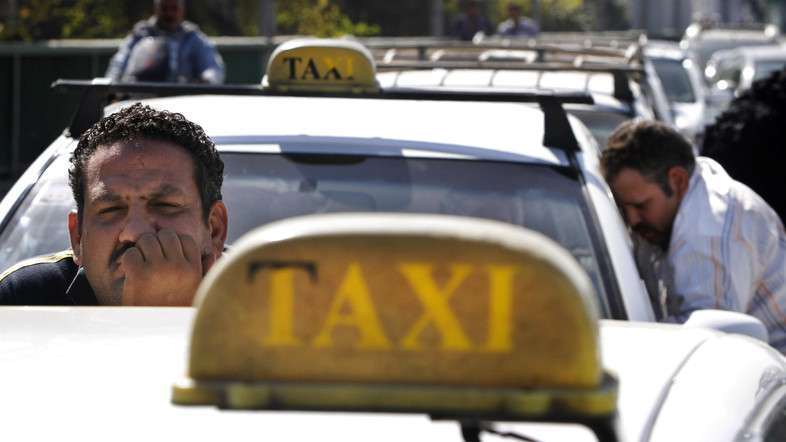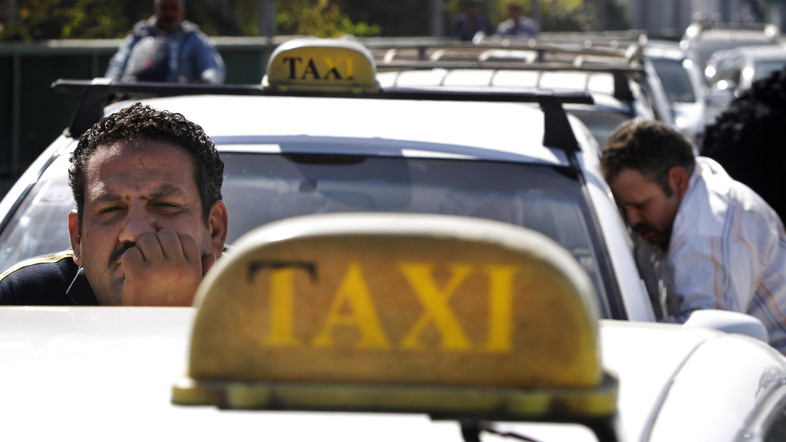 As a young girl, my mom wouldn't let me ride taxis, which at first I thought of as bizzare since everyone rode them. I mean what could happen to me? As I grew up, I understood why.
There are many crazy things in Egypt: from the miracle of being able to actually cross the crowded and lawless roads, to parliament members who advocate wild causes. We Egyptians love 'crazy' – an Ahly-Zamalek football match stops the 90 million strong country in its tracks. 'Crazy' defines us and makes Egypt our Egypt. But not everything is always positive.
Taxi drivers in Egypt are one of the crazy things most Egyptians do not appreciate. Even hailing a taxi in Egypt can be a feat. You could stand stranded in the streets for hours because none of the taxis you stopped would give you as you're not going where they want you to go. I have often wondered, where are they all going?
Any problems people face with taxis in Egypt are minute compared to the glorious moment when they hear the fare. Taxis over charge like crazy. The same ride where you pay EGP 10 with an Uber or a Careem can cost EGP 30 with a taxi driver.
Uber and Careem emerged recently in Egypt to provide Egyptians with a better service at a lower price. The cars are clean and air-conditioned, unlike traditional taxis which are unlikely to maintain consistent standards.
The drivers at these companies are also trained to be respectable, and if they aren't, at least there is the company to complain to. They have a system. If taxi drivers are rude you just pick up your stuff and basically…run for the hills!
But could things change with the emergence of a new player? Taxi Plus is an Egyptian-owned company aiming to break into the market dominated by Uber and Careem by providing a professional hailing service using traditional white cab taxi drivers.
Taxi Plus aims to train the already existing traditional white taxi drivers to be on a scale that competes with private providers. The drivers will undergo physical and mental examinations as well as security checks if they wish to apply.
Whether this will work or not is yet to be discovered, but here are some important questions that need to be asked.
Firstly, can these drivers actually be trained? Will they ever settle for five instead of ten pounds for a ride that costs three pounds? Which brings me to my next question, what kind of training would these drivers get? They need training on good estimation of prices and the lack of greed. While there are fare meters in many taxis, many are often not working, are not turned on, or are manipulated.
Another factor that really needs to be pointed out is the supervision. Assuming these drivers get trained to drive better and are able to offer their services more professionally, who will be responsible for supervising their behaviour once they are back on the street?
As an idea, I think Taxi Plus is a good one. Egypt does need to revolutionize its public transportation. This step is probably long overdue. However, the mechanism by which this plan is implemented will determine its success or failure.
So until we see results, we wait and hope for the best. If this plan succeeds to provide a professional, affordable service for Egyptians, then I think it would be a great project.
But the hurdles are strong and many. The actual job of this service is to change the mentality of taxi drivers and to get the people to trust them after a very rocky relationship between both of them for many years So as Egyptians, do we clear our minds and start a new relationship with traditional white cab drivers, or should we stick to what we know and trust?
---
Subscribe to our newsletter
---