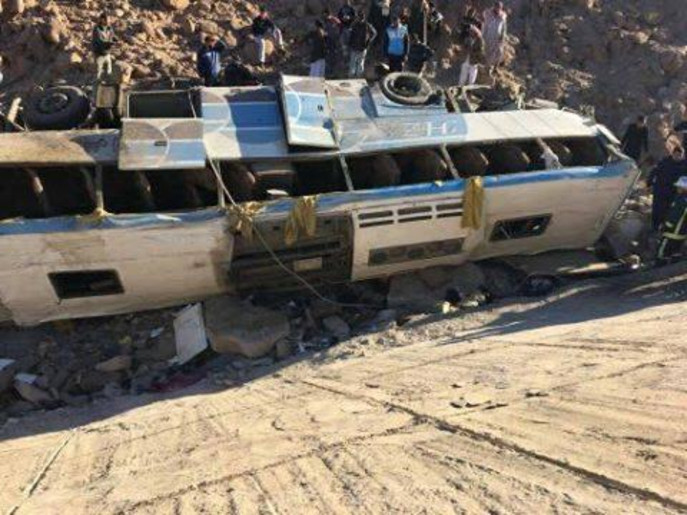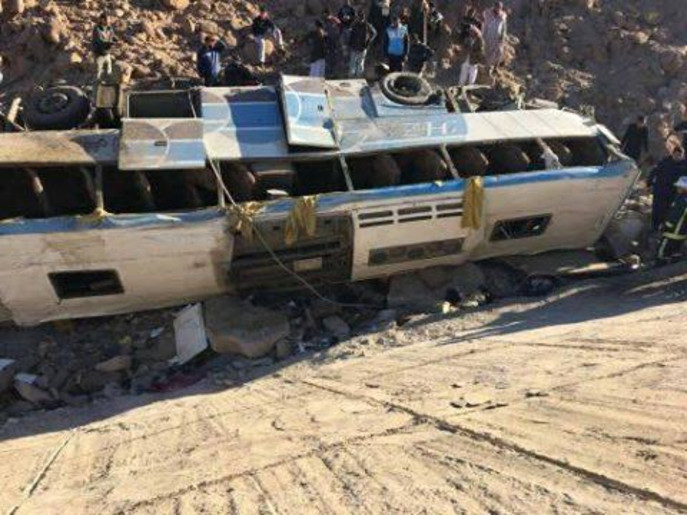 At least nine university students* were killed and 42 others injured on Friday after a bus accident in Egypt's South Sinai.
According to state-media Al-Ahram, the bus accident occurred on the Nuweiba International Road as the bus was heading towards Nuweiba in South Sinai.
The bus, which went off road and crashed at the bottom of a hill at high speeds, was carrying students from Alexandria University's Department of Pharmacology. Friends and family say that the students were looking forward to spending a holiday on the coastal resort city.
Egypt's Ministry of Health announced that all of those injured were transported to nearby hospitals in Nuweiba and Dahab. According to health officials, at least 20 students remain in critical condition.
Meanwhile, Egypt's prosecution announced that initial investigations revealed the bus driver was travelling above the speed limit before he lost control of the bus.
Egypt is one of ten countries included in the Road Safety Project 2011-2020, in collaboration with the World Health Organization (WHO,) which aims to reduce the level of road traffic fatalities around the world by 50 percent.
The number of road accidents in Egypt in 2014 was reported to have declined by 7.5 percent less than in 2013; a report by the Central Agency for Public Mobilization and Statistics (CAPMAS) recorded 14,403 road accidents in 2014. In 2015, the total number of road accidents increased to 14,500, killing 25,500 people.
* An earlier version of this article stated that 20 were killed. This number is the number of people seriously injured.
---
Subscribe to our newsletter
---