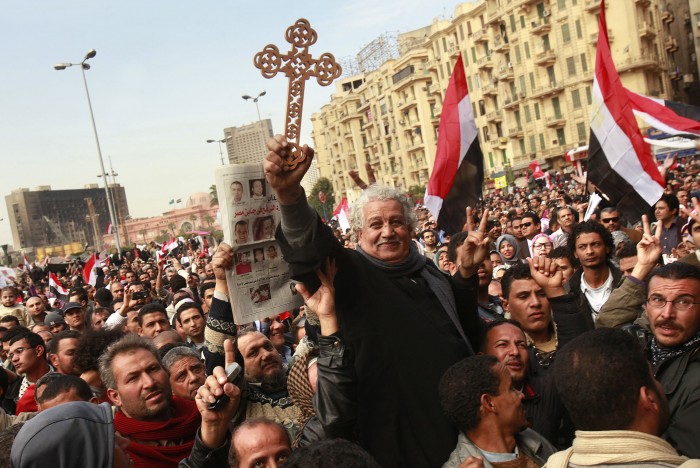 The Supreme Constitutional Court issued a verdict on Saturday that gives Egyptian Christians the right to take a one-month paid vacation from work to perform a  pilgrimage to the Palestinian city of Jerusalem.
The verdict stipulated that several articles in the civil servants law are unconstitutional, as they grant Muslims paid leave to go on pilgrimage to Mecca while denying Christians the same right.
Coptic activists depict the verdict as a new step towards full citizenship rights for Coptic Christians and implementing the provisions of 2014 constitution that stipulate that all citizens are equal.
However, the verdict is not expected to raise the number of Christians visiting Jerusalem. In the 1980s, the Coptic Orthodox Church banned its followers from performing the religious ritual due to the Israeli occupation. Nonetheless several Christians argue that this visit is a religious one and not linked whatsoever to normalization with Israel.
The Church imposes penalties on those who violate the ban order and visit Jerusalem. It also denies any links to the organised visits to the occupied city.
In November 2015, Pope Tawadros II, head of the Coptic Church, visited Jerusalem to attend the funeral of Archbishop Anba Abraham, head of the Coptic Church in Jerusalem. This was the first visit since 1967 and it caused controversy and raised questions concerning normalization.
However, the Church said that the sole mission of the visit was to offer condolences and  was not politically motivated.
While there are no official figures, Pope Tawadros II said earlier in 2016 that Coptic Christians make up approximately 16 percent of Egypt's population, with 15 million Copts in Egypt.
---
Subscribe to our newsletter
---