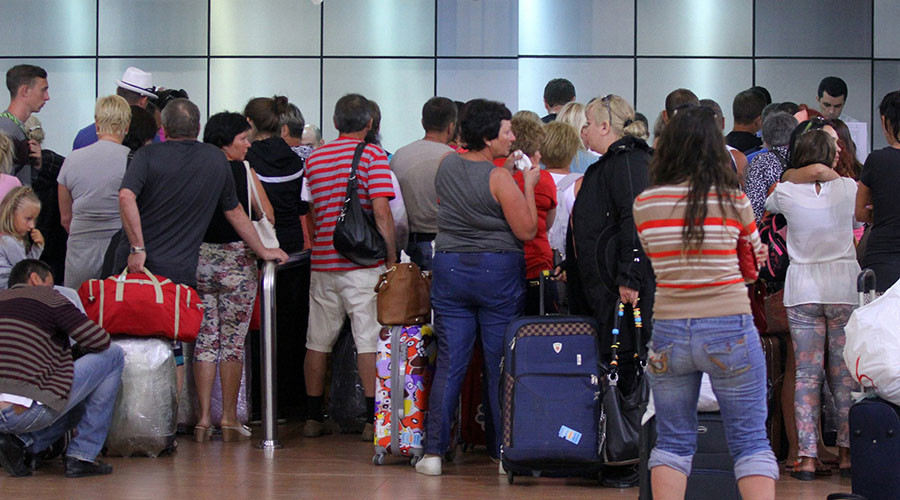 The Russian government has approved a protocol between Egypt and Russia on civil aviation security, according to the Russian cabinet decree that was signed on Friday by Prime Minister Dmitry Medvedev.
An explanatory note to the protocol said that Russia will monitor Egyptian international airports and their adherence to the security measures. The exact date of direct flights resumption will depend on Egypt's implementation of the demands of the Russian side.
Direct flights will only resume with the permission of Russian aviation safety experts.
Moscow suspended all its direct flights to Cairo after a Russian plane crashed in North Sinai Peninsula in October 2015, shortly after it took off from the international airport of Sharm Al-Sheikh.
All 224 passengers on board were killed, most of them were holidaymakers. The consequences of the crash weren't limited to Egypt and Russia; several European airlines suspended their flights to Egypt as well. However, all the European countries have resumed their flights except for Russia and the United Kingdom. Russia said several times over the past few months that direct flights will resume soon.
The crash incident severely affected the tourism sector in Egypt that has already been suffering since the 25 January 2011 uprising.
---
Subscribe to our newsletter
---