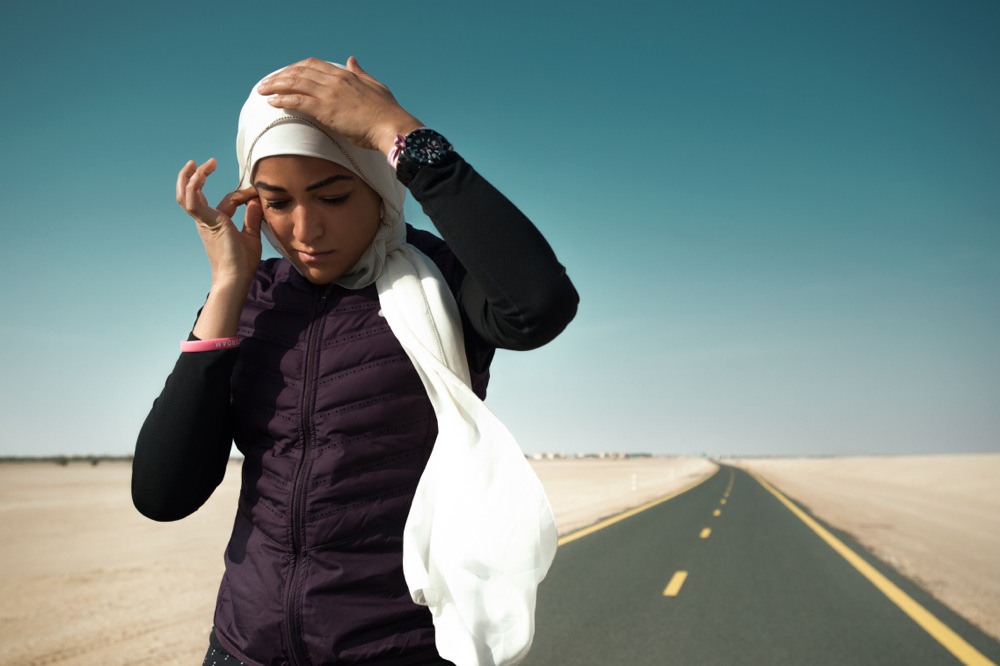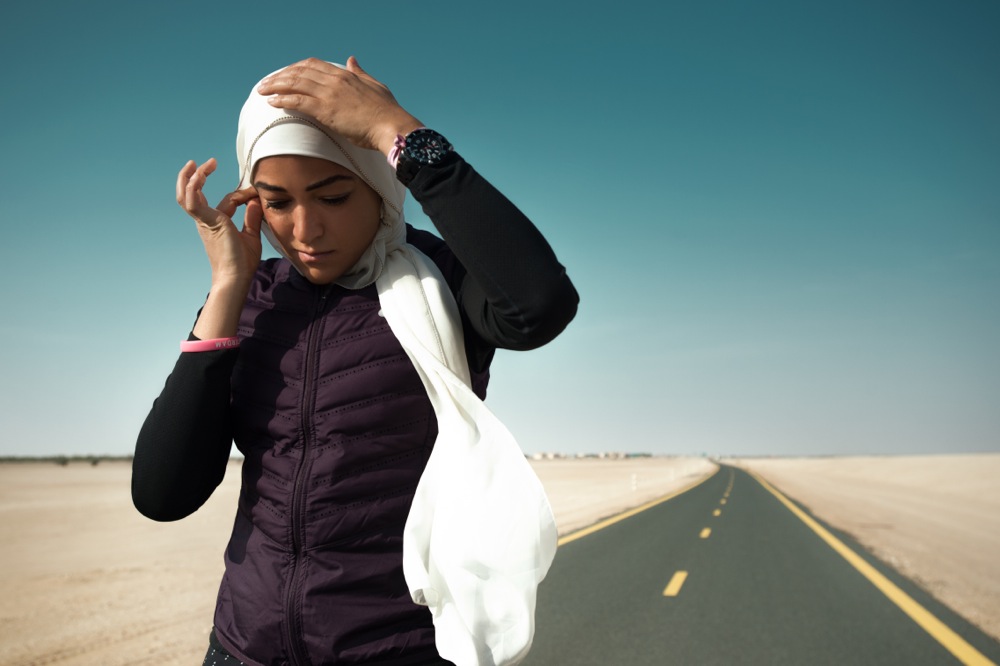 As a little girl, like all other little girls, Manal Rostom was given kitchen sets and dolls. She was a shy child, and growing up had to face all cultural obstacles women encounter in the Middle East. Looking back, she would have rather had a microphone to practice speeches, and mountain gear to prepare for what is to come.
At 37-years-old, Rostom has climbed mountains, can speak four languages, and became a figure for fighting stereotypes about women in hijab. Yet, she still has to deal with those who look at her as a veiled woman with an empty head. Rostom speaks to Egyptian Streets about her adventures, moments of pride, goals, and fears.
What did you dream of becoming when you were much younger?
My inspiration was Madonna since I was 8. I would look up to her in terms of how brave and inspirational she was in terms of putting her message across regardless of the judgments, her upbringing, or how poor she was.
As a young girl I just wanted to become a strong girl. I was very shy, until I hit 12 or 13. I wanted to break from that really shy girl and wanted to be that athletic active loud girl who was the life of the party.
How did the adventure sports journey begin?
I found out about mountain climbing in 2007 from Omar Samra's social media accounts, but my parents told me I could never do it; it is too risky a sport. I initially gave in, and thought "maybe in another life". The limitations my parents put on me as Arab-Egyptian parents were not uncommon. Egyptian parents are more worried about what people would say, and about the dangers and risks involved. This is where your power as a strong woman comes in.
My first mountain was in 2012, Kilimanjaro, the highest peak in Africa, and then I climbed Mount Kenya, the second highest. My second mountain climbing adventure was with Omar Samra, and it was like a dream come true to be climbing with my number one role model.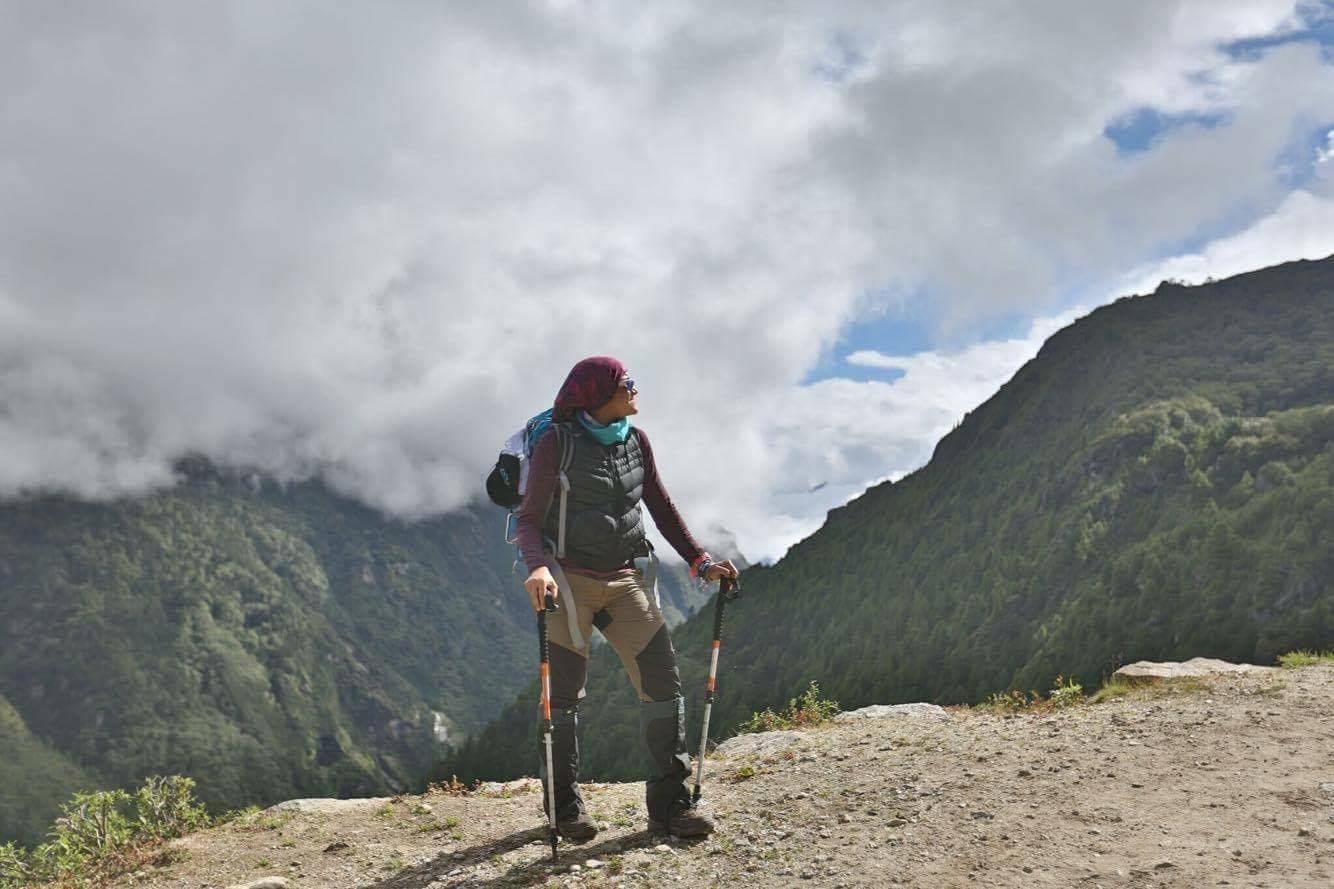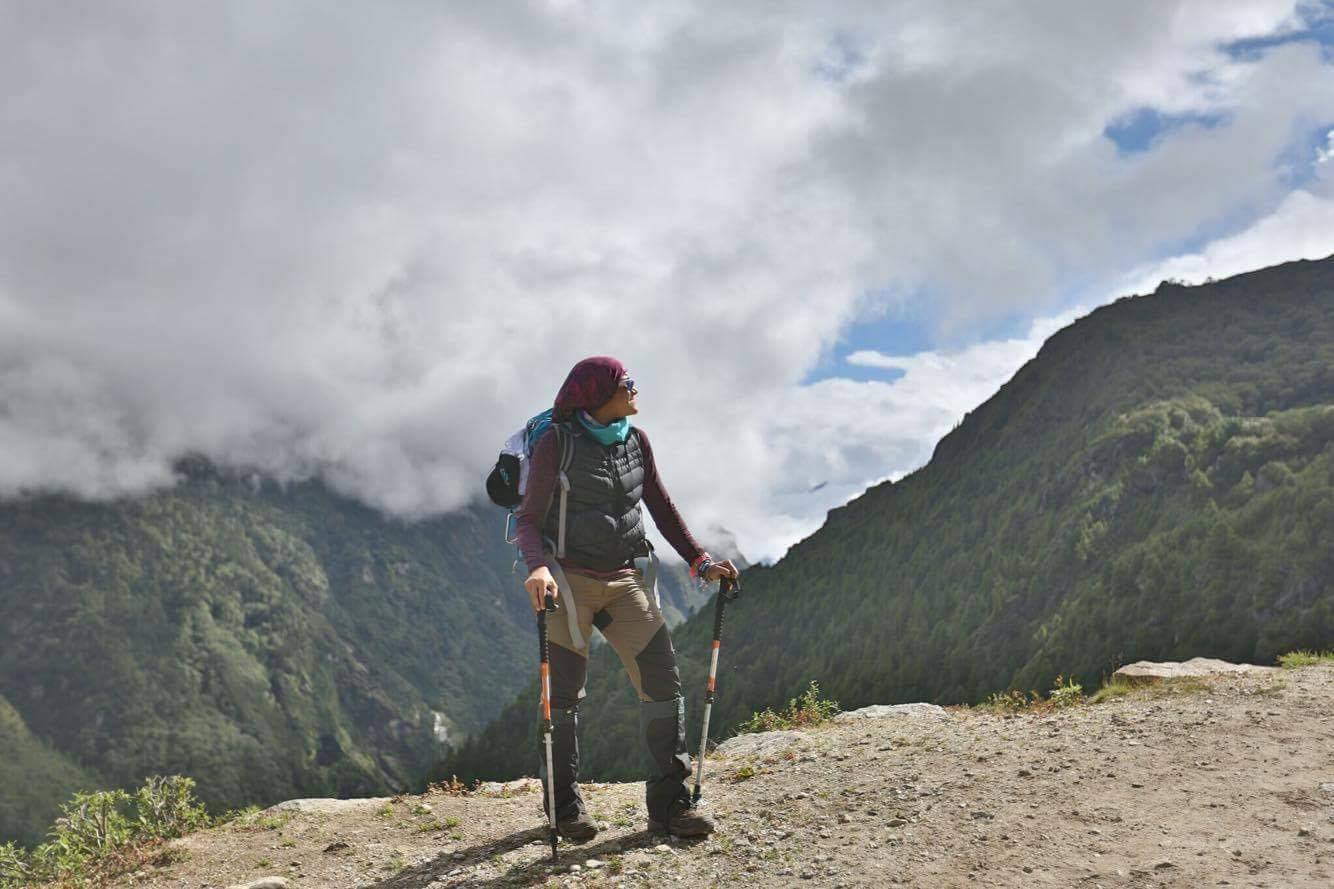 In 2015, I wanted to do another peak. I was told to do Elbrus in Russia. I loved the idea. I went with a group of people, including the first Arab woman on Everest, Suzanne Al Houby, who is also very inspirational for me.
There is a saying that, in order for you to achieve what you want to achieve in life, you need to surround yourself with people who inspire you, and help you to do epic things. You have to try to get to know them, get in touch and speak with them. This is how your dreams come true, by surrounding yourself with greatness.
At the end of 2015, Samra, through his company Wild Guanabana, sponsored a trip to Everest Base Camp, over which I led a team of adventurers.
Tell us about the positive hijabi Arab advocating?
It started after I founded Surviving Hijab, a women-only support group on Facebook, to empower women who want to learn about hijab, who want to take off the hijab, who took it off and want to put it back on, or who are thinking about hijab. You don't need to be a hijabi, or a Muslim, to be in the group. I never thought that the group would expand so much.  We went from 80 girls, to 460,000 from all around the world.
I remember your first Nike ad, how did that happen?
I wrote to Nike in 2014 after the group started to make some noise. I was on Rotana Khalijia TV Channel as the founder of the fastest growing Facebook group in the Middle East. It gave me the idea of why not contacting big brands as an athlete to feature women in hijab in their ads. I thought other girls in hijab would love to see someone who relates to them.
I contacted Tom Wolf, head of Nike running coaches in the Middle East. He thought it was a brilliant idea, and we met. I casually proposed, and I never thought it would happen, but I became the first Arab hijabi to appear in a Nike ad, and the first Arab ever into the Nike headquarters.
For me that's not just breaking barriers, but stereotypes and all misconceptions of women in hijab and what they are capable of. It is an honor to me to have made history in that sense.
My first ad came out in January 2015, and the impact was huge; Nike had tended to our needs as hijabi athletes.
Do you think you would have taken the same path or gotten the same opportunities had you been in Egypt?
I lived in Egypt for nine years, during university and my master's degree and some work, but I broke up with my fiancé. It didn't feel like home to me and I returned to Kuwait where I was raised in February 2006. Yet I do not have a dual passport. I am a proud Egyptian and I want to make my people proud of me.
But I do not know what might or might not have happened had I stayed in Egypt.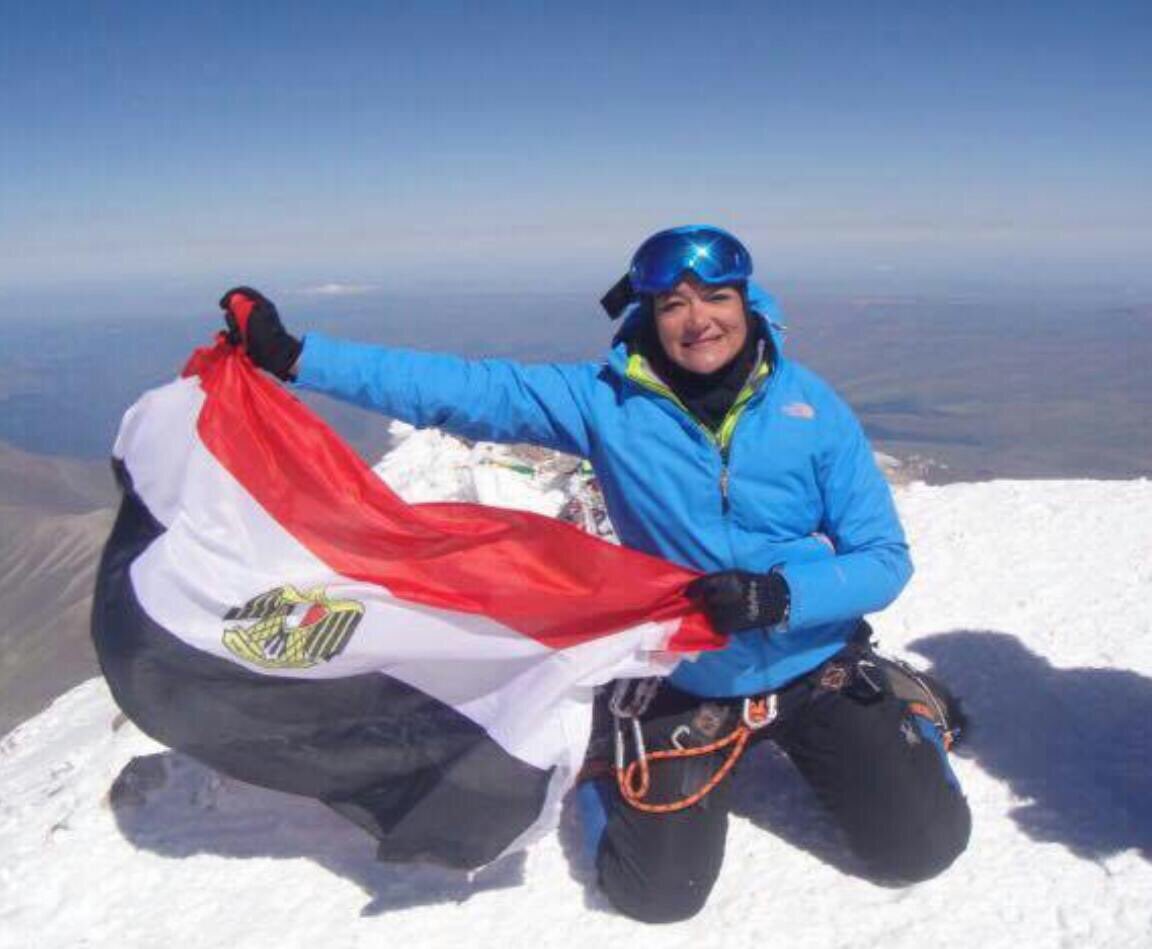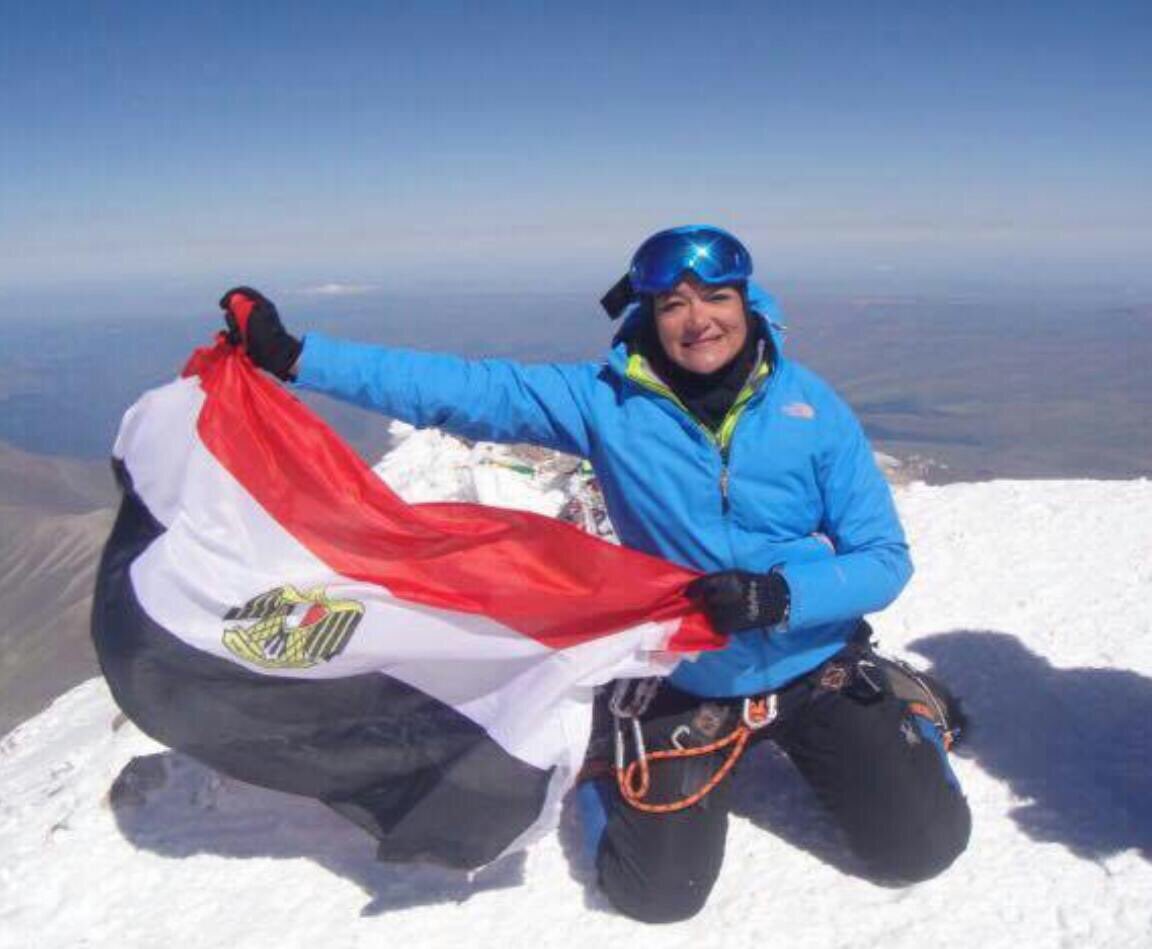 How far do you think your advocacy can help combat Islamophobia, especially after Donald Trump became US President?
I think Trump's era is going to be one of the worst eras of the entire history of this nation. The way he is attacking American-Muslims is very dangerous and even though I am not American, I do have an American presence. It is very risky, and it makes me feel very scared.
I'm doing my part in the Middle East, to change the myth that Middle Easterners don't have lives, are inactive, ignorant, not talented, not outspoken, don't look cool, and don't do cool stuff.
I just want to be the icon that people can refer to for a moderate, tolerant, cool hijabi. I would have loved to meet me 20 years ago when I was trying to make sense out of all of this, battling ideologies whether Islamic or cultural.
Was there a certain deterrent or obstacle at any point because of your hijab? How did you deal with it?
I did not allow it. When I took the decision to wear the hijab in 2001, I took a vow that I would not allow hijab to come between me and anything I am passionate about in life. God gives you the strength to develop immunity to all ignorance around you. I managed to work for multinational pharmaceutical companies in my hijab, even though some people told me not to bother applying there. I was top achiever with a great track record for multiple years. I travel the world, climb mountains, run marathons, all the while you don't see hijabi women doing so either because its taboo, or they are too scared to do it because of how people are going to judge you.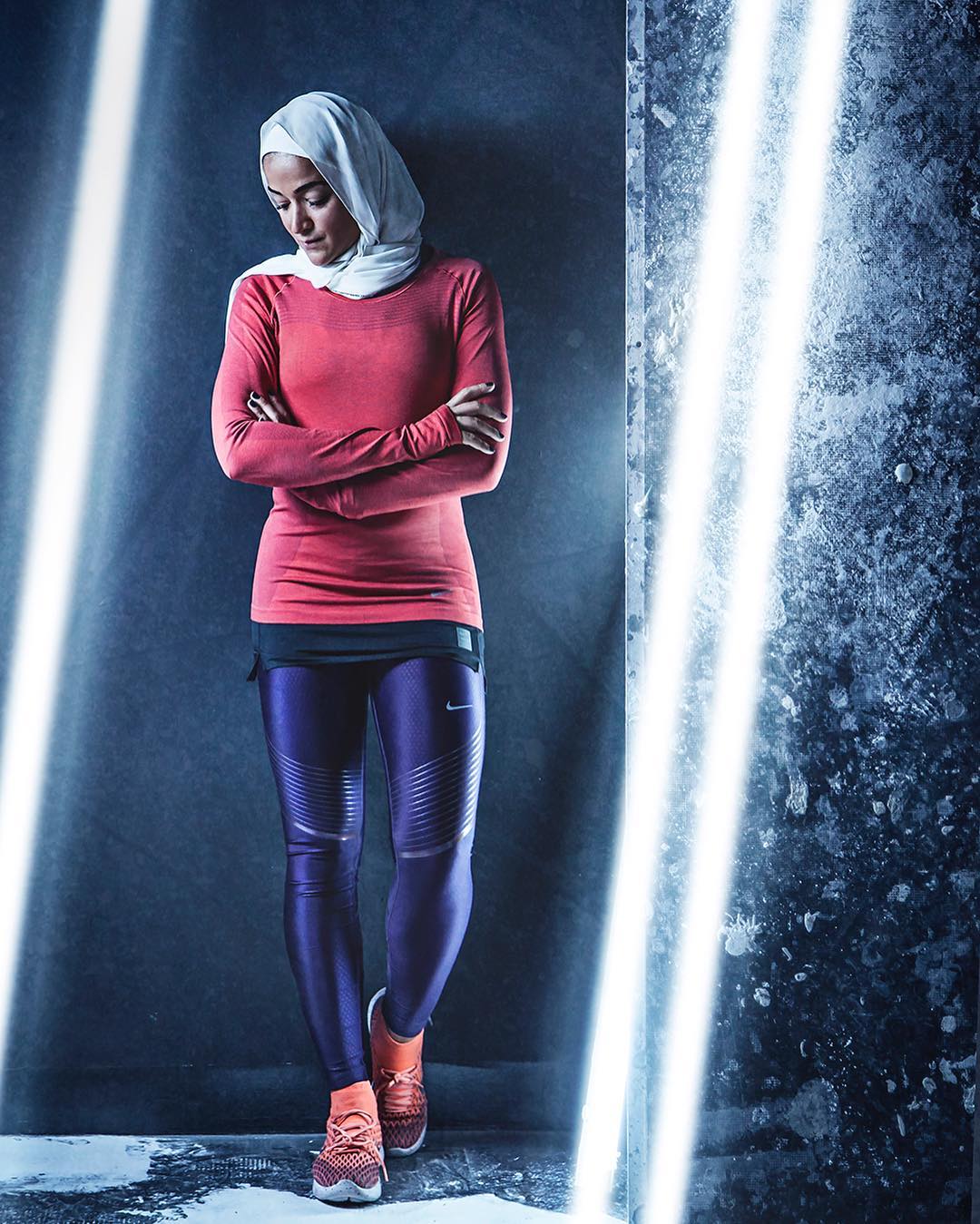 Were you ever harassed because of being a female wandering around running and doing sports? Would it have been different if you were a boy in terms of people trying to help you out, deter you or not fully believing in your capabilities?
I have been running since I was 13, and yes I was made fun of. The only time I used to get harassed was in Agamy on Egypt's North Coast where we spent summers. Boys would run after me and make fun of me.
If I was a boy, of course things would have been majorly different, especially in the Middle East. As a woman, we struggle so much to achieve anything life. I do not know a woman who has not faced a struggle trying to become who she wants to become, whether a writer, speaker, or professor. It is always so hard for us as women due to cultural restrictions and constraints.
There is a change coming, there are so many game changers which people look up to and say this is our time. A woman is not going to be weak any more, we are going to become strong and persistent in what we want to achieve in life.
Why do you think that there is no difference between a man and a woman undertaking intense physical effort?
I believe that everyone is free to exercise any sport they wish. From a biological and medical perspective, men are stronger than women. Having said that, a woman can still climb a mountain if she trains hard enough, can still participate in CrossFit competitions, or become a body builder if that is what she is passionate about.
We grew up with ideologies that women cannot play soccer or become bodybuilders. The picture that women only walk around with roses in her hair and pink skirts and get shy speaking is just rubbish. Who set these rules? It's a free world, there are no restrictions.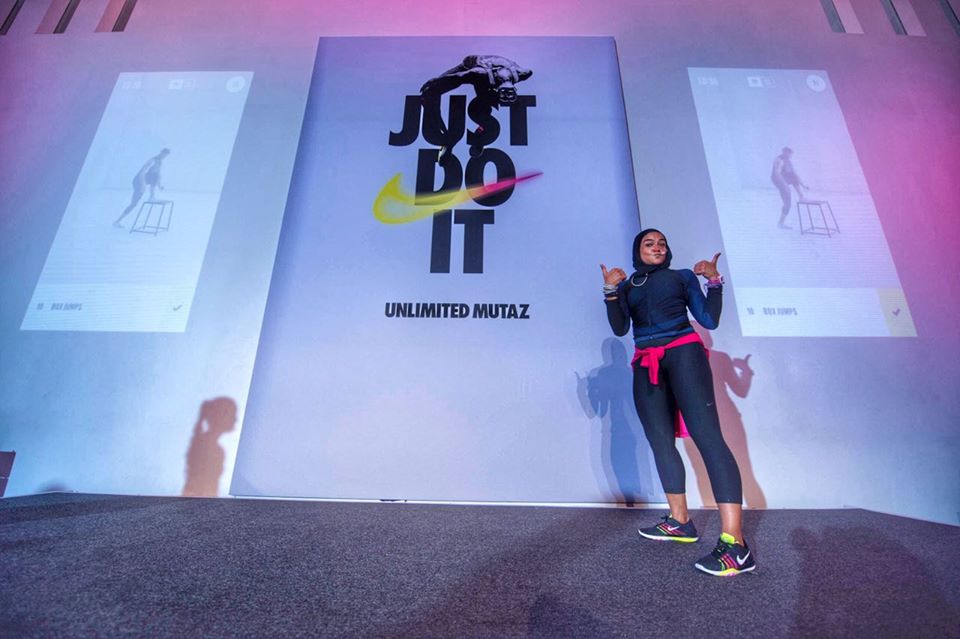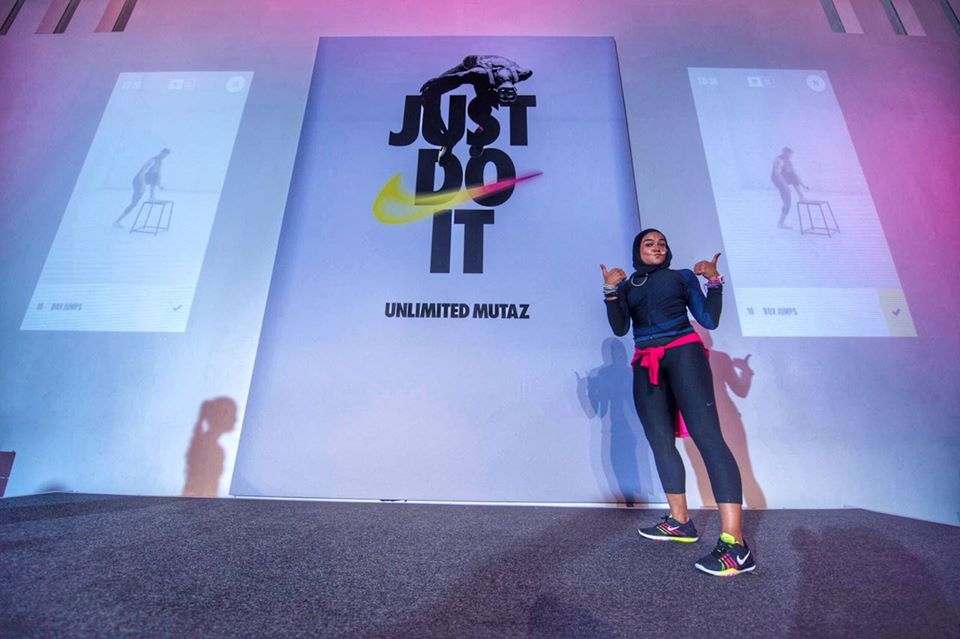 What challenges have you faced so far?
People judging you from the way you look. The first thing they see is a woman whose head is covered, and this head is empty. They do not expect that you are not capable of holding an intelligent conversation, they do not expect you to have had any major accomplishments in life. When they know more about me, they are shocked. I take it as an opportunity to change the image of Muslim women.
What's your favorite adventure moment?
Several.
One would be the China World Marathon because I became the first Egyptian woman to compete in it, and it was my first time to take the Egyptian flag with me to a race and I crossed the finish line with it. Also, leading a team up to Everest with Wild Guanabana. The last one was my opportunity with Chevi, where I got the opportunity to work with Zeddy Al Rifai, the first Kuwaiti and Arab on Everest, and who went out of his way to help me a lot.
What are your preparations before going on an adventure?
You miss out on social life. My social circle has dropped massively from 2013 till now since I started taking sports seriously. I train five times a week, with lots of running and climbing up and down the stairs while carrying things on my back. The best thing about it is that you get to eat everything you want.
What do you fear the most?
Death, illness and failure. I fear losing family and close people. My grandmother, whom I recently lost, was one of few women who understood me even though we are generations apart. I also fear getting sick. Sometimes we take our health for granted. Like everyone, I fear failure. It's about not accomplishing a dream you put so much hope on.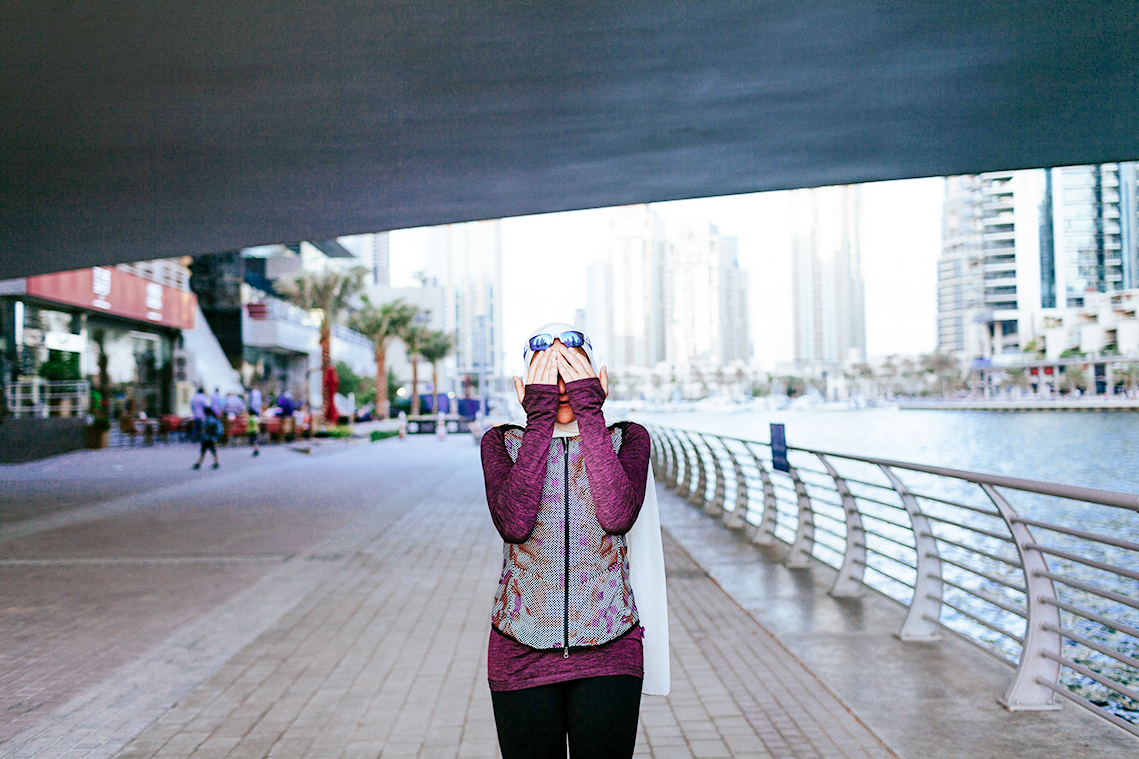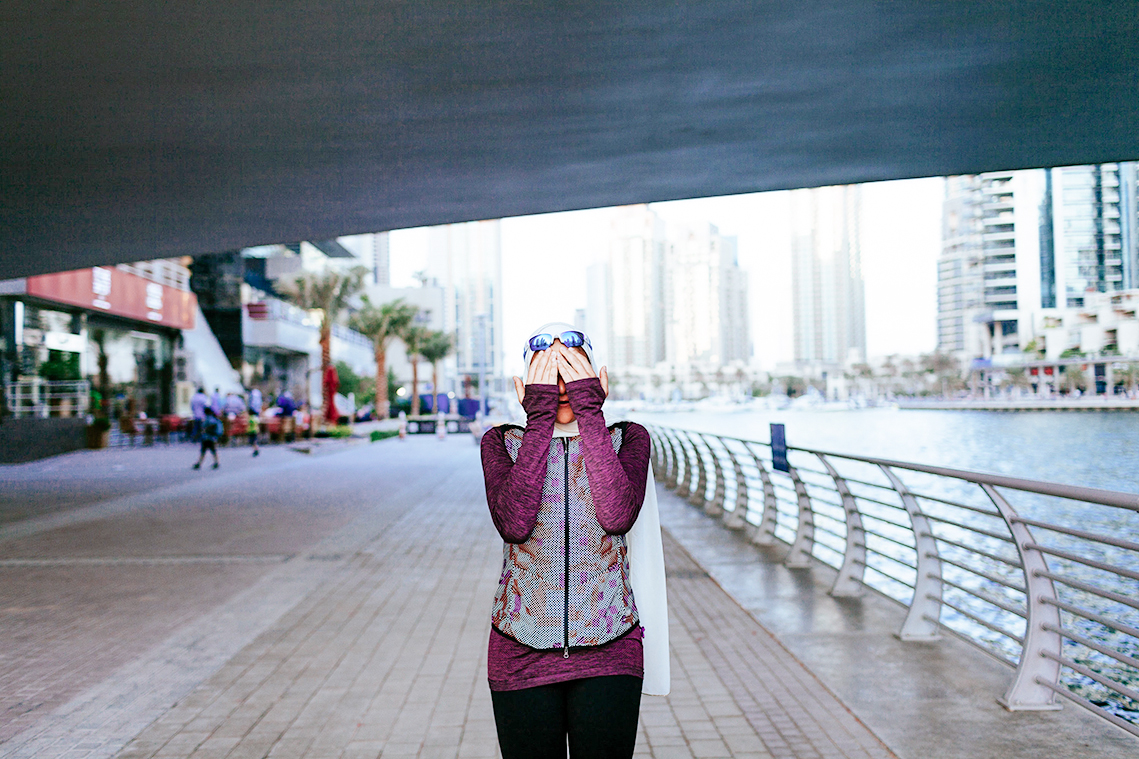 What are your future plans? Where do you envision yourself heading?
I would love to inspire girls who are between the ages of 10 and 25. These are the ages that are hectic and crucial because that's when personality is built, and when dreams are formed. I would like to focus on my mountaineering career, summit Everest, and do the seven summits. I would also love to get married, and have five kids!
I hope this interview would inspire even just one little girl.
---
Subscribe to our newsletter
---