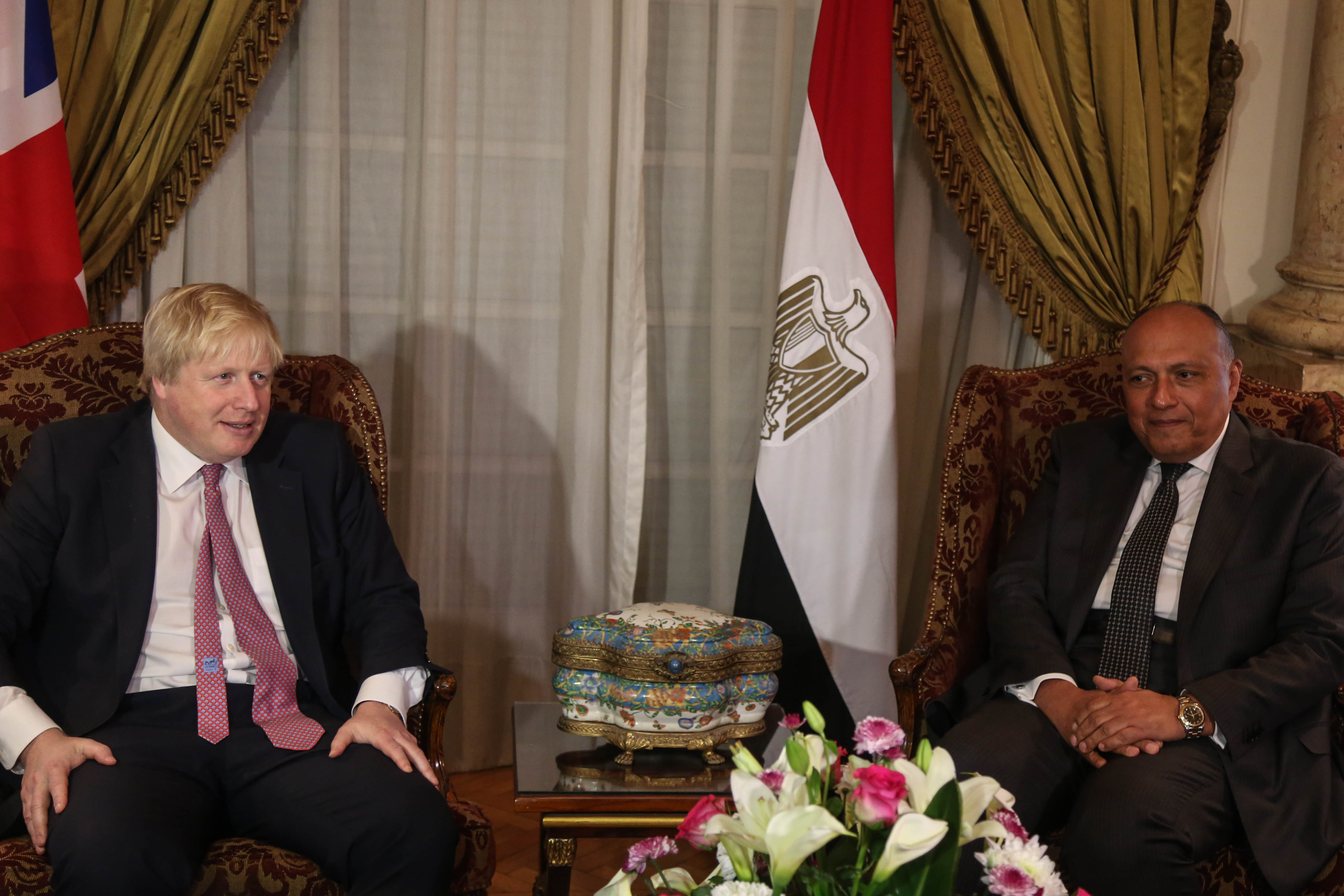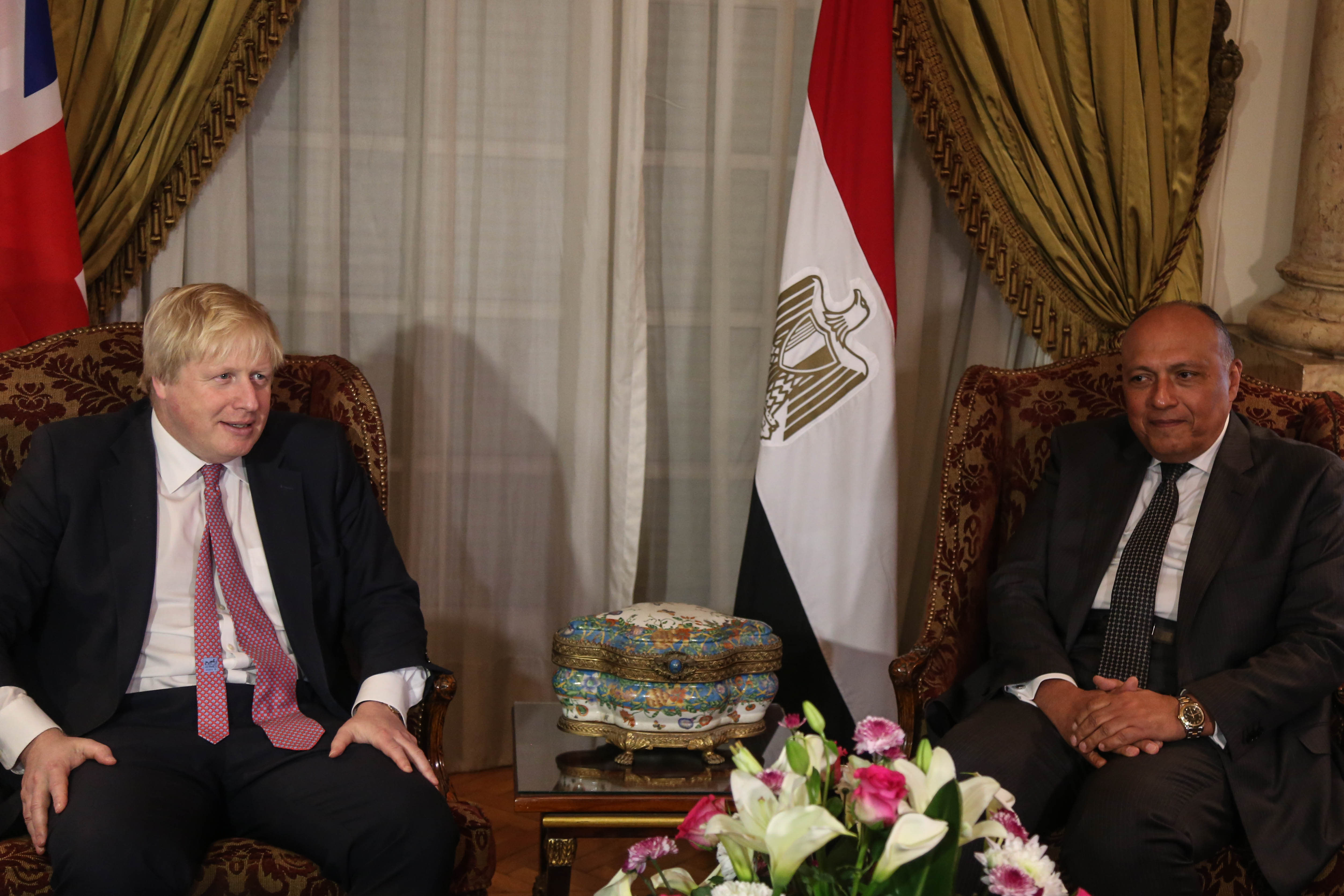 British Foreign Secretary Boris Johnson met with President Abdel Fattah Al-Sisi and Egyptian counterpart Sameh Shoukry on Saturday, in the first UK foreign minister visit to Egypt since 2014.
Prior to his arrival, Johnson had said that "the U.K. is a champion of a renewed Egypt because stability, peace and growth in this region are the bedrock of opportunity and security" and described Egypt as a key economic partner and a strong ally against terrorism in the region.
Johnson's visit entailed discussions on a wide range of issues related to bilateral trade relationships, education and counter-terrorism efforts.
Reprieve, a British human rights organization, had urged the British Foreign Secretary to speak about what it described as "appalling" human rights abuses in Egypt during his visit.
In their meeting, Shoukry discussed the progress made regarding security upgrades to Egyptian airports, emphasizing that the measures now in place comply with international standards, as well as the importance of the British role in tourism recovery.
Johnson also hosted a reception with British investors and Egyptian entrepreneurs and there are plans to meet with civil society representatives and human rights activists.
---
Subscribe to our newsletter
---