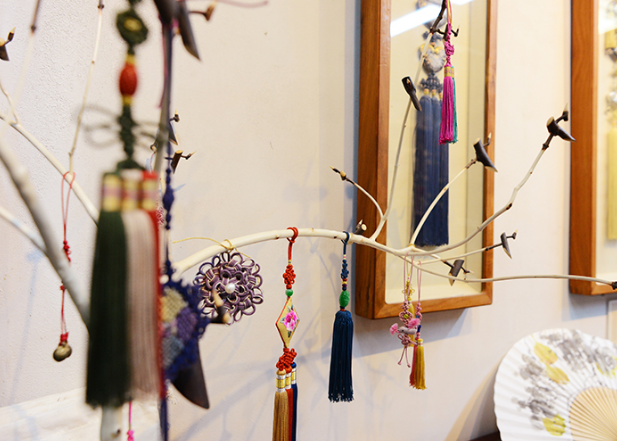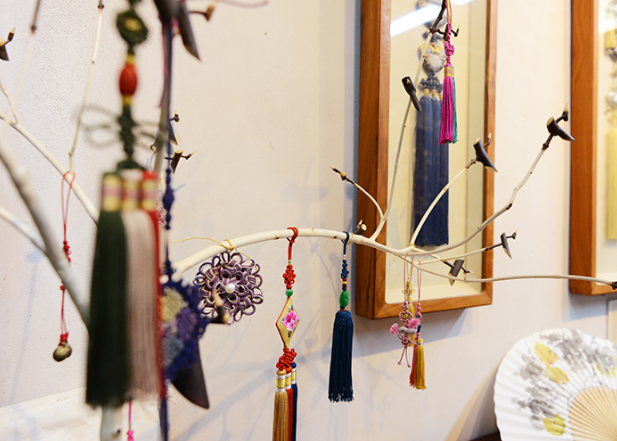 By: Maydaa Abo El-Nadar
While Egypt honours its ancient Pharaonic history and the value of the papyrus plants in nurturing the ancient Egyptian civilisation, South Korea still celebrates the use of hanji in its day to day life.
The hanji is a Korean traditional paper made out of the mulberry tree and it is characterised as soft and durable material. It is the equivalent to the papyrus in the ancient Egyptian culture.
The South Korean Cultural Centre organised a week long hanji workshop which aimed at teaching Egyptians how to make traditional craft out of hanji. The workshop was attended by 15 students.
Artist So Jin Yung, the workshop instructor, travelled all way from South Korea to Egypt to teach students the art of  the hanji.
Yung spent four years studying the hanji as she wants to spread the South Korean habits and culture which are not known for the world. Afterwards, she started using the hanji for making illumination bulbs.
The artist holds worldwide hanji exhibitions and she is often invited by the South Korean government to teach sessions of hanji, aiming to introduce it to the world.
She gave another introductory lecture at the Faculty of Applied Arts, where 70 students attended, in addition to a one-day-workshop hosting 30 students.
"I was over the moon to see how Egyptians positively reacted and welcomed the hanji workshops and lectures. They were so eager and passionate to learn about it and know how to do it themselves," said Yung. "I did not expect that they would make marvellous hanji handicrafts in such a short period." Yung added.
The usage of the hanji in South Korea started in 57 BC till 668. Hanji is one of the key elements behind the South Korean civilisation, as it was used in registering the historical archives which are now included amongst the UNESCO's international heritage list.
Still, it is a very important pillar in the daily Korean life as it is used in making handicrafts, clothing also used in manufacturing.
The South Korean Hyundai Motor Company utilises the hanji to manufacture the cars' seats. 
Direct of the Korean Cultural Centre in Egypt Park Jaeyang says "The characteristics of hanji are like those of the Korean personality; it seems soft, at the same time, it is strong and stands tall in tough circumstances."
Jaeyang added that South Korea is famous for being developed in technology, on the other side; there are numerous cultural aspects that South Korea has to offer to the world, many of these are close to the Egyptian culture, as both are oriental cultures.
South Korea has a strong intention to be famous worldwide, not only for being a technology dominant, but also for its rich culture and civilisation.
---
Subscribe to our newsletter
---