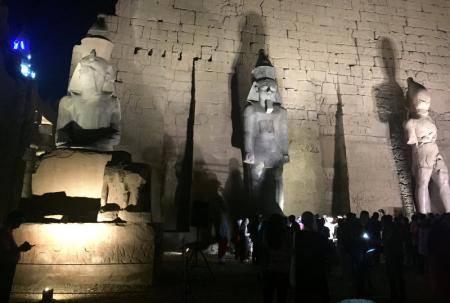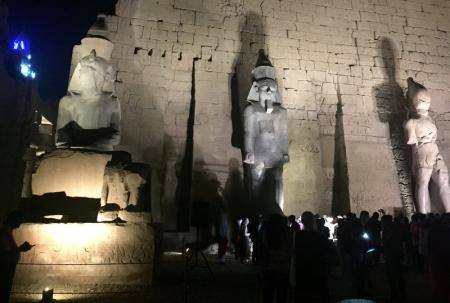 Egypt has unveiled on Tuesday the granite statue of Ramses II at the Temple of Luxor after five months restoration process.
The 19th dynasty Pharaoh King's gigantic statue is 11 meters tall, from its base to the crown, and weighs 75 tons. Ramses II was presented on the banks of the Nile with his left foot taking a step forward, a pose that was taken by ancient Egyptian artists.
Beside Ramses II statue, his wife Nefartary's statue was standing beside him at the height of 1.5 meters.
The statue of Ramses II was discovered between 1958 and 1960; it was found in 57 pieces. In November 2016, the Ministry of Antiquities started to collect the pieces of the statue and restored them in order to be displayed in the temple.
A few hours before the ministry unveiled Ramses II statue, Minister of Antiquties Khaled Al-Anany announced a major discovery of a 3,000-year-old tomb that is thought to belong to a City's magistrate. The tomb included a funerary collection, with eight Pharaonic mummies and about 1050 statues.
---
Subscribe to our newsletter
---