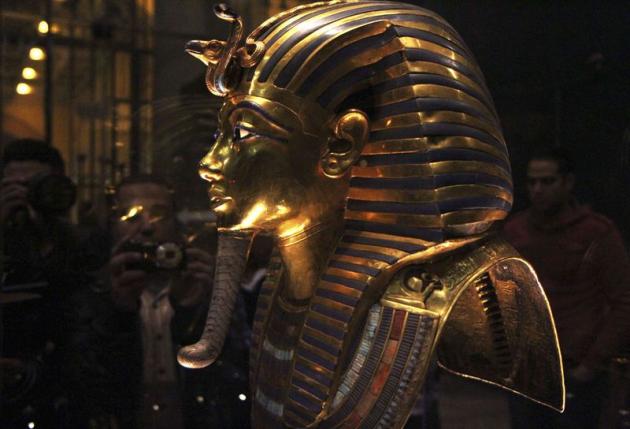 International conference on Pharaoh King Tutankhamun was held in Egypt's capital of Cairo on Saturday to discuss the safe transportation of King Tut from the Egyptian museum in Tahrir square to a new grand museum that is currently under construction in the Giza Pyramids area.
The throne, bed, and chests will all be transported. The conference has been held annually since 2015 to discuss how to preserve the artifacts and ease up the way of transportation. Experts gather to view new information related to King Tut and discuss his transportation.
Head of the Ancient Egyptian Antiquities Mahmoud Afifi stressed the importance of the conference that is held for the third year in a row. He said the conference sheds light on all new researches and studies that are related to one of Egypt's most significant Pharaoh kings.
The conference was organised by Egypt's Ministry of Antiquities and brought experts from Egypt, France, Germany, Switzerland, Denmark and Japan, according to The General Supervisor of the New Grand Egyptian Museum Tarek Tawfik.
Tawfik further added that the human remains of King Tut were examined and matched with the DNA results of the rest of his family and daughter, the results were also matched with other DNA results from other human remains that were found from this era.
Funerary furniture and other belongings will be restored in preparation for displaying them in the partial opening of the new grand Egyptian museum. The date of the transferring process hasn't yet been set.
The tomb of King Tut was found in 1922 and was discovered in the southern city of Luxor at Wadi Al-Molouk. He died when he was 19 years old and ruled Egypt more than 3000 years ago.
---
Subscribe to our newsletter
---