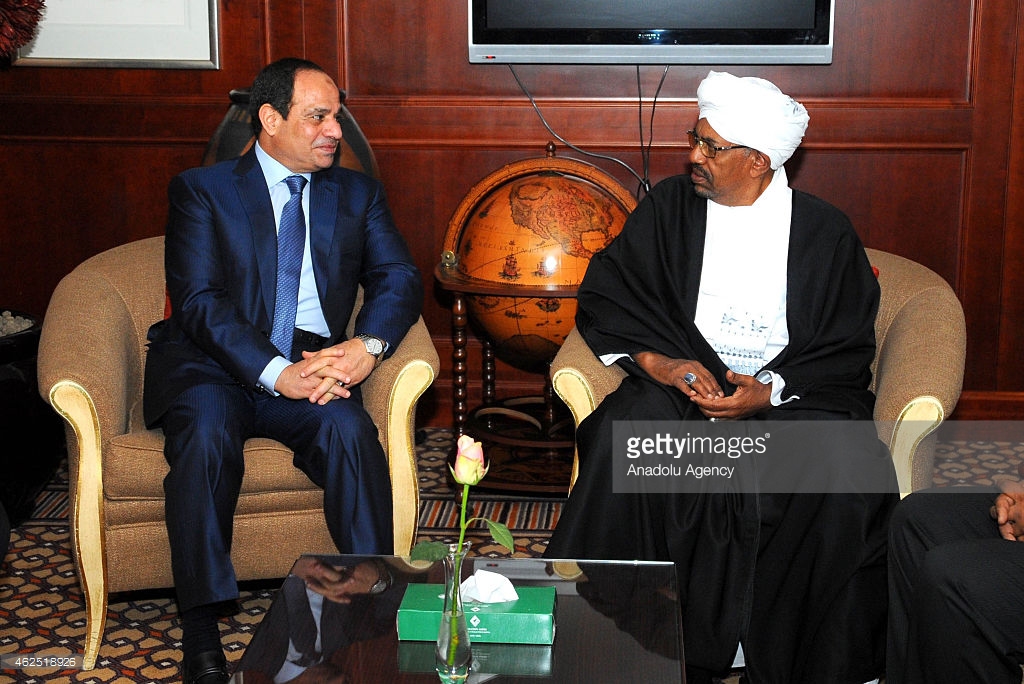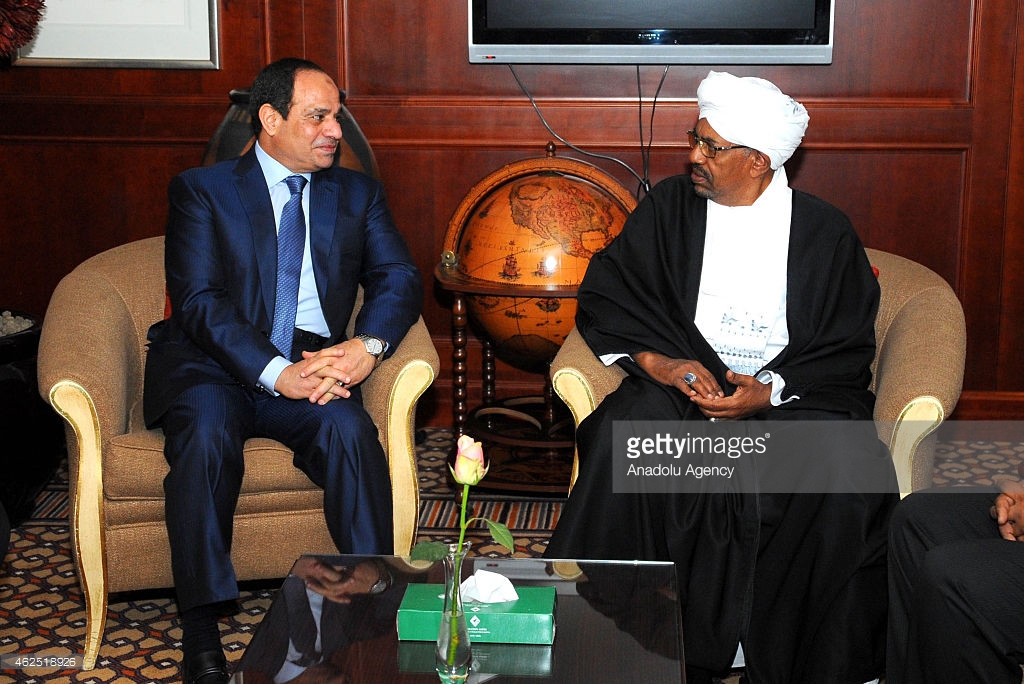 Sudanese President Omar Al-Bashir accuses Egypt, again, of occupying the Halayeb triangle and illegally imposing its sovereignty over it.
In his interview with the Qatari outlet Al-Jazeera, Al-Bashir said Sudan rejects war against Egypt and is ready for arbitration of the United Nations security council in the case, to prove that Halayeb triangle belongs to the Sudanese territories. He further added that Egypt's occupation was done when Sudan was busy to stand in face of insurgency of South Sudan.
"Bilateral relations between Egypt and Sudan are rather vital and profound. When the Egyptian military aviation had been attacked in 1967, the planes went to Sudan with no prior agreement and Sudan opened its borders," Al-Bashir said.
He went to say that Egypt's occupation to Halayeb triangle has had a severe impact on the bilateral relations. Al-Bashir continued that Egyptian media, both private and state-owned, is attacking Sudan.
Prior to assuming the Egyptian president, Abdel Fattah Al-Sisi said that the Halayeb triangle is a part of the Egyptian territories and called on Sudan not to start a conflict.
Although Al-Bashir asserts in every interview that the Halayeb triangle belongs to the Sudanese territories, Egypt's Foreign Ministry insists that the Halayeb triangle is under the Egyptian sovereignty.
Ambassador Mohamed AlShazly told the privately-owned Al-Masry Al-Youm that he believes that Al-Bashir's attack on Egypt will increase over the next period as the United Nations have lifted its sanctions that were imposed on Al-Khartoum after it had considered it as a country that sponsors terrorism.
Other analysts believe that Qatar is using Al-Bashir to irritate Egypt.
In April, Sudan has decided to impose entry visas on Egyptian men aged 18 to 50. It claimed that the measure was to prevent terrorists from infiltrating the country. Responding, Egypt introduced similar measures. The entry visas don't comply with the agreement that Egypt and Sudan had signed in 2004 whereby citizens of both countries were allowed to travel, work and own properties with no permits.
Cairo and Al-Khartoum have also had different stances on the Grand Ethiopian Renaissance Dam (GERD), as Al-Khartoum is strongly supporting the dam and its construction. This dam is thought to have a negative impact on Egypt's quota of the water.
---
Subscribe to our newsletter
---