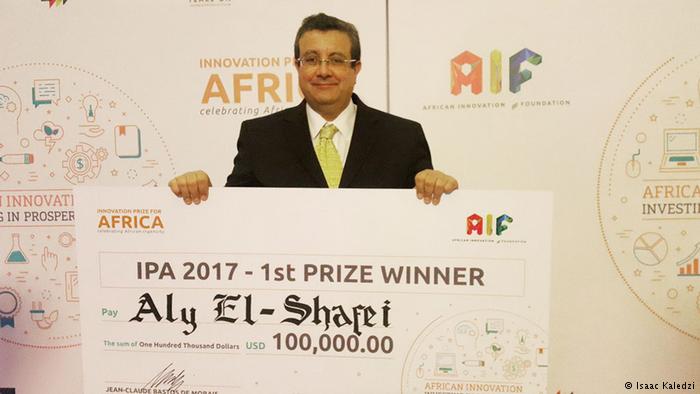 An Egyptian professor of Mechanical Engineering at Cairo University was announced on Sunday the winner of the grand prize for The African Innovation Foundation (AIF)'s 2017 Innovation for Africa.
Aly AlShafei was awarded along with two other Africans for their innovations. The professor scored $US 100,000 for his achievement.
In a statement, the AIF said that AlShafei's innovation, Smart Electro-Mechanical Actuator Journal Integrated Bearing (SEMAJIB), is a world-class solution that will help generate energy in Africa with reduced costs and increase efficiency.
As Al-Shafei landed the first prize in the competition, Philippa Ngaju Makobore of Uganda landed the second and  Dougbeh-Chris Nyan of Liberia won the prize of social impact. The 10 nominees who participated in the competition were selected out of 2,500 applicants.
The organization added in a statement that the key obstacle facing Africa in terms of increasing its electricity generation is the high cost of production, hence governments have to subsidize consumption. However, SMEAJIB helps in improving turbine performance in single line combined cycle plants as well as conventional generator technology.
SEMAJIB is not currently in the West, and Siemen's has reportedly shown interest in the device. It's believed to turn Africa from a technology consumer to a technology producer.
---
Subscribe to our newsletter
---