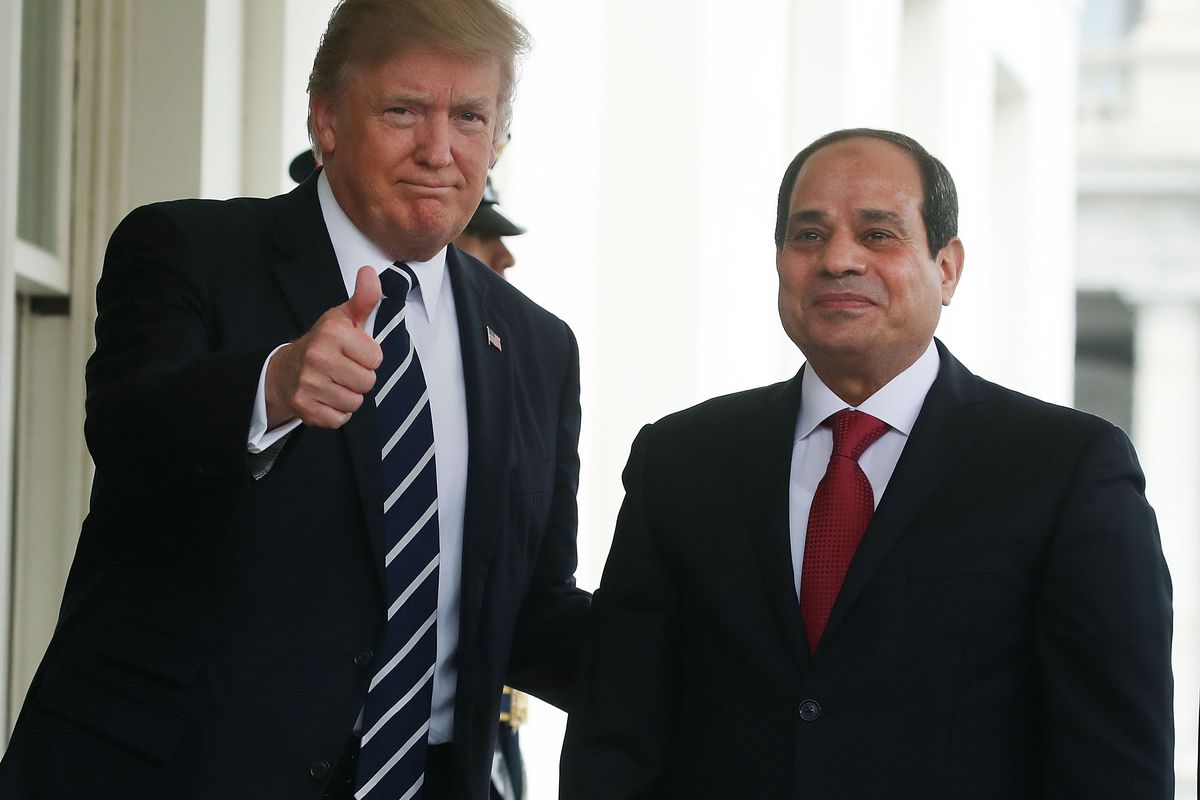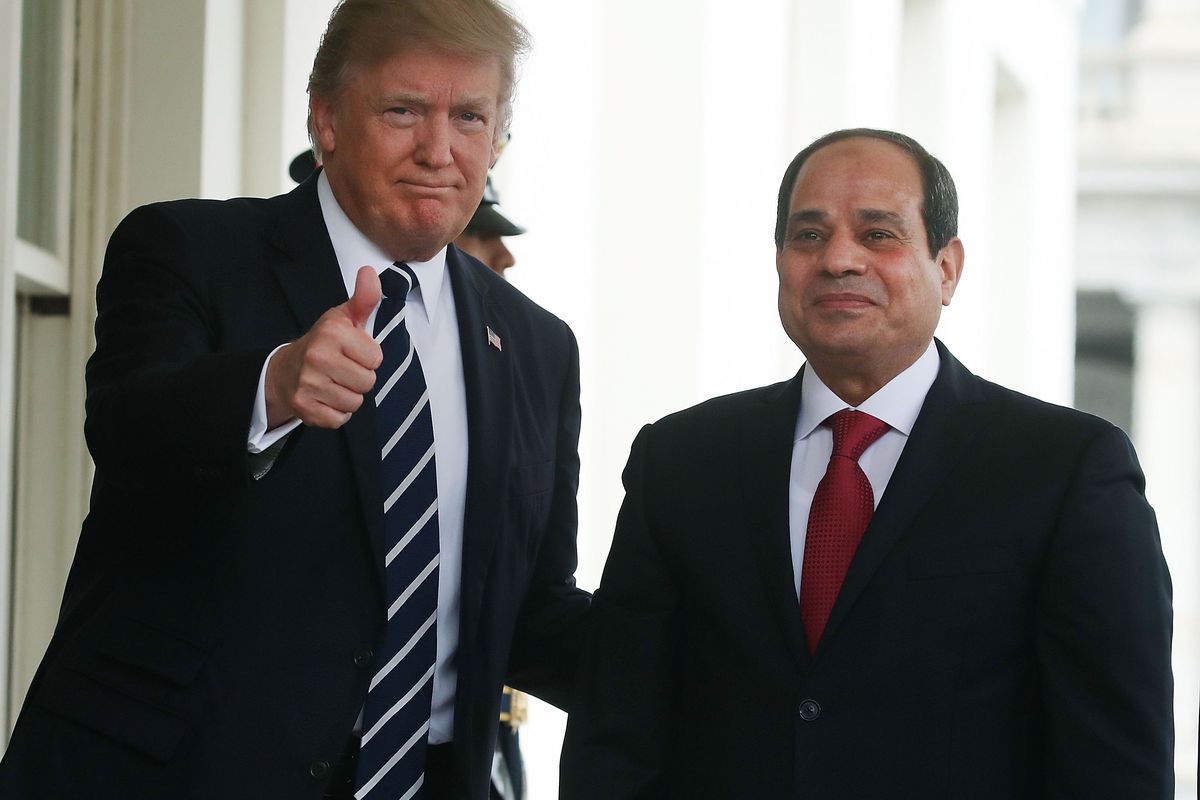 The United States will consider resuming its suspended military aid to Egypt, president Donald Trump said on Wednesday.
Last month, the US decided to delay $US 195 million in military aid and about $US 95.7 million in other aid, citing a failure to achieve relevant progress in Egypt's human rights record and democratic norms.
Trump told reporters in a meeting with Egypt's president Abdel Fattah Al-Sisi that the US "will certainly consider restoring the suspended aid."
A State of department official said at the time that the suspension decision is a message that the US is not happy with the lack of progress in human rights in Egypt and a recent law on non-governmental organizations (NGOs), stating "we want to see improvements".
Trump and Al-Sisi met on the sidelines of the  72nd session of United Nations (UN) General Assembly in New York. Trump praised the distinguished relations between the two countries. The Egyptian president offered his condolences over Irma Hurricane victims.
After US President Donald Trump assumed office in January,  bilateral relations between Egypt and the US significantly improved. During meetings between Al-Sisi and Trump, the latter hardly touched on the human rights issues in Egypt, even though he was urged to do so by several rights organizations.
---
Subscribe to our newsletter
---