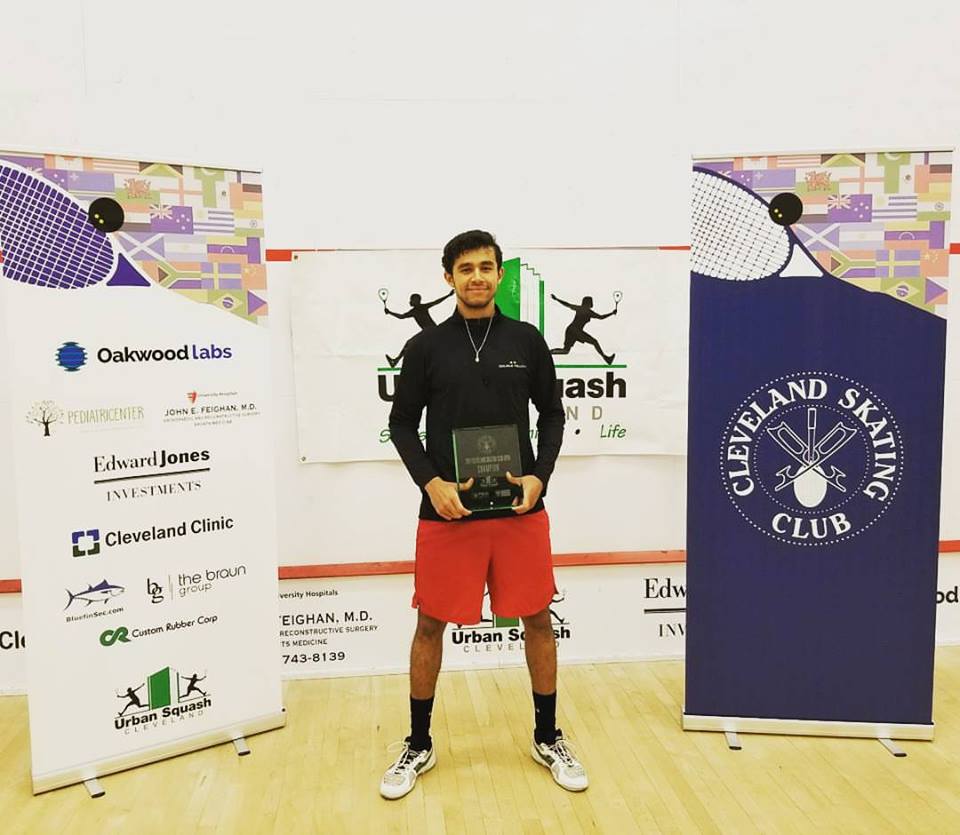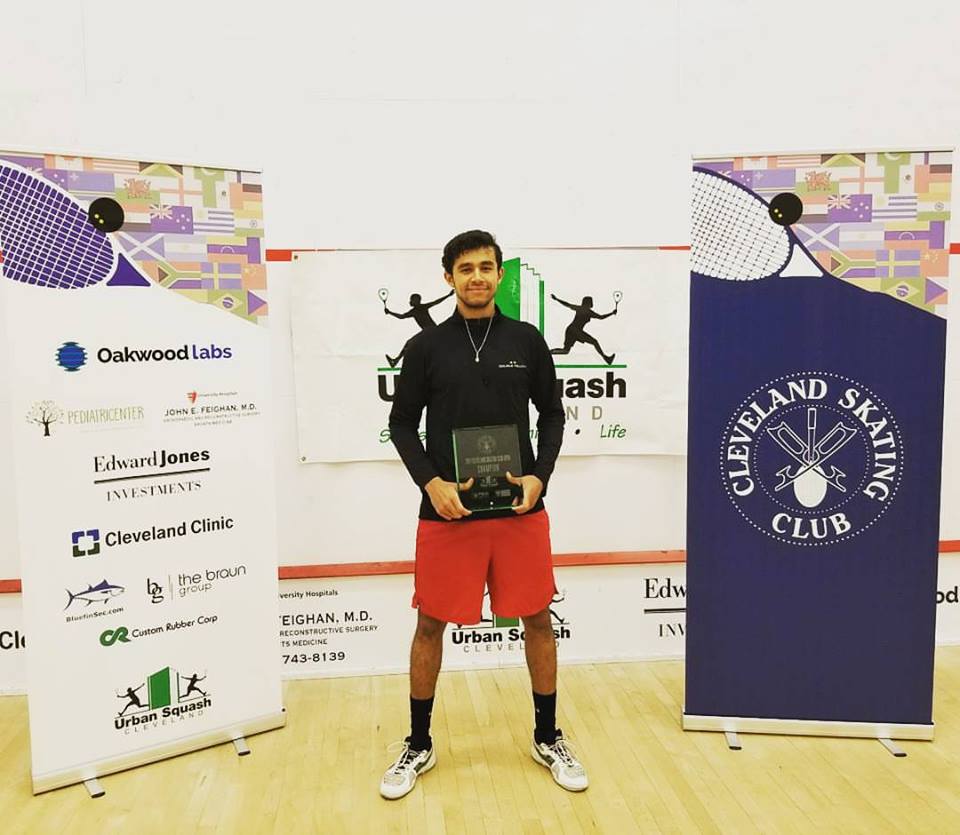 Egypt's Mohamed el-Sherbini won the 2017 Cleveland Skating Club Squash Open and secured his fifth PSA title after a thrilling match between el-Sherbini and Canada's Shawn Delierre on October 28
Delierre won the first game by 11-9. The Pharaoh did not give up and won the following two consecutive games by 11-6 and 11-1. On the other hand, Delierre revenged winning the fourth game by 11-3. El-Sherbini managed to turn the match's result to his favor, by the result of 3-2, after winning the final decisive game by 11-3.
Before reaching the final, el-Sherbini did not lose a single game. In the first round, he won against Argentinean Leandro Romiglio by 3-0 (11-6/11-3/11-3). Afterwards, in the quarterfinals, he beat Austria's Aqeel Rehman by 3-0 (11-3/11-8/13-11). Moving to the semifinals he defeated India's Vikram Malhotra, again the result was 3-0 (11-7/14-12/11-5).
"I am very happy to have won my 5th PSA title here in Cleveland. Special thanks to my family and my coach Thierry Lincou" commented El-Sherbini on his triumph in a Facebook status.
This is the fifth Professional Squash Association (PSA)'s title for El-Sherini to win. On April 13, he achieved his first PSA title after winning the Assore & Baldwin Parkview Open.
Amazing how he climbed the ladder of success too fast as, on April 21, he snatched his second title thanks to winning the West Rand Open. One week later, on April 28, he won the Keith Grainger Memorial UCT Open, obtaining his third title. On May 6, the Egyptian champion won the Bull Ring Open.
The Pharaoh's first four titles were achieved in South Africa. In this regard, El-Sherbini previously said, "South Africa I am sure you will remember my name for a long time."
---
Subscribe to our newsletter
---