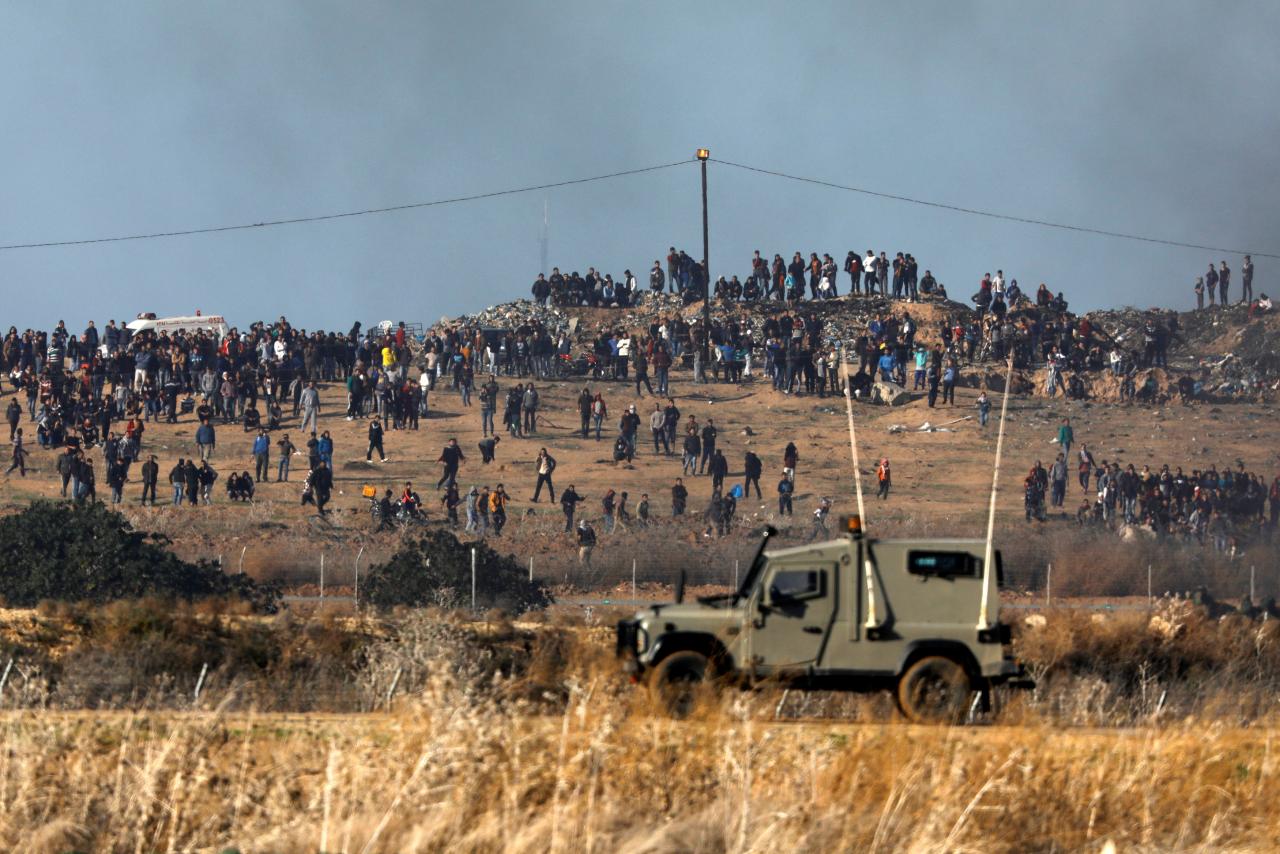 Israel launches air strikes on Gaza killing 25 Palestinians including six children, according to The Independent citing the Palestinian Health Ministry.
The Israeli military said that it has targeted a Hamas training camp in response to rockets fired earlier from the Gaza.
Earlier today, one Palestinian was killed in clashes with Israeli troops demonstrating Trump's decision to move the American Embassy to Jerusalem.
In a press conference on December 6, Trump said that he is determined "that it is time to officially recognize Jerusalem as the capital of Israel".
"While previous Presidents have made this a major campaign promise, they failed to deliver. Today, I am delivering. I have judged this course of action to be in the best interests of the United States of America and the pursuit of peace between Israel and the Palestinians," added President Trump.
The recognition by Trump makes the United States the first country in the world to officially recognize Jerusalem as Israel's capital. The recognition has been met with widespread condemnation.
---
Subscribe to our newsletter
---