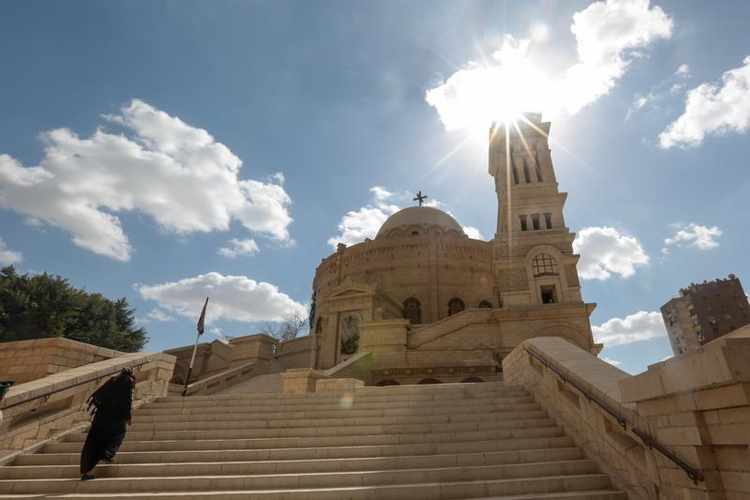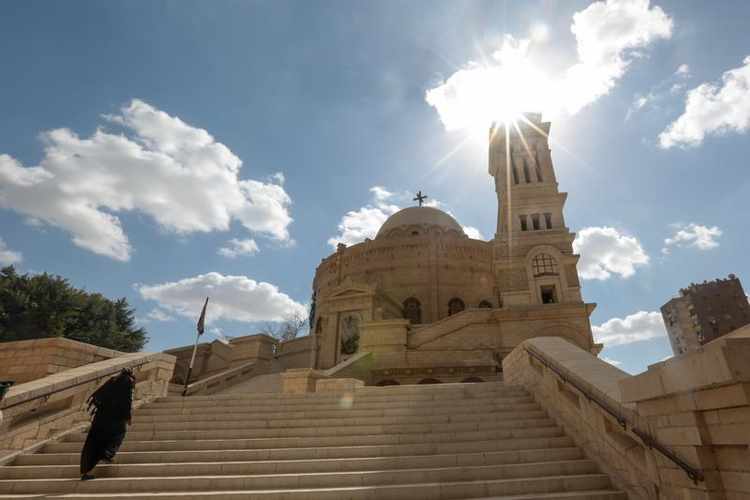 The Church of al-Amir Tadros – or Prince Tadros – in Giza governorate was attacked by a mob on Friday injuring many in the latest attack against Egypt's Christian minority.
The incident took place after Friday prayers in Kafr al-Waselin village when hundreds gathered in front of the church and chanted slogans calling to demolish it. The mob broke into the church causing damages and attacked the Christians who were present, according to a statement by Archbishop of Atfeeh.
Security sources in Giza Security Directorate denied the attack on the church describing the clash as 'skirmish', according to local media reports.
Security sources further commented saying that the owner of the 'building' was organizing a setup in the two empty floors – second and third floors – to host religious rituals celebrating Christmas, but the residents thought he is transferring the 'building' to a 'church' therefor objected, reported by Youm7.
They, however, confirmed the gathering of hundreds in front of a 'building' asserting that security forces were able to disperse the mob and transfer the wounded to a nearby hospital.
Prayers have been held in al-Amir Tadros church for 15 years amid restrictions to issue building permits for new churches.
عار عالدولة أن يبيت هؤلاء في منازلهم
هؤلاء الرعاع (المجرمون) اعتدوا على كنيسة بكفر الواصلين #أطفيح pic.twitter.com/OWyXwM8UdM

— ǝṁɐuoʌıɔ™ ღ (@EmanAaser) December 22, 2017
اليوم
تم الاعتداء علي كنيسه الامير تادرس الشطبي بكفر الواصلين اطفيح #الجيزة
ربنا موجود .✋ pic.twitter.com/8eRNpTYyDZ

— simo (@simon10310107) December 22, 2017
مطرانية #اطفيح : مئات الاشخاص قاموا باقتحام مبنى كنيسة الامير تادرس و قاموا بتدمير محتوياته . #مصر #بيان pic.twitter.com/zHonUcuMQf

— RT Ahmed Alashkar (@ALASHKAR_RT) December 24, 2017
A Look into Egypt's Church Building Laws
The story goes back to 1856 when the Ottoman Caliphate issued a decree allowing the Sultan, at that time, to decree the construction of new houses of worship.
Egypt has been working under the restrictive laws of 1934 stipulating that the construction of a new church requires the permission of the neighboring residents in addition to taking into account proximity measures.
The 10-condition church law was more limiting rather than progressive as all points had to be met before the construction was approved.
In August 2016, Egypt passed a new church building law aimed at regulating the construction of churches. Yet, the new law has been described as 'crippling', by many activists, for increasing the restrictions rather than make the process easier.
"There should be a unified law for building houses of worship in Egypt, not a law specifically for Christians,'' Coptic activist Abraham Louis told Middle East Eye in a previous report on the new church law.
List of religious sectarian attacks in 2017
Egypt has witnessed series of attacks based on religious sectarian violence. Since the beginning of 2017, there have been 345 sectarian-related deaths in Egypt recorded until November, according to Eshhad, a nonprofit organisation for the protection of minorities.
Since the beginning of 2017, Eshhad has recorded 345 sectarian related deaths in #Egypt. #RawdaMosque #Sinai pic.twitter.com/I1N8pQU5SR

— إشهد | Eshhad (@Eshhad_) November 24, 2017
In February, Egyptian Streets reported that "a father and his son were killed … when two militants reportedly gunned them down".
In April, a bomb exploded at St. George's church in Egypt's Al Gharbeyya governorate, killing 28 and injuring hundreds. The attack came hours before another explosion in Alexandria that struck St Mark's Cathedral. The twin explosions caused the death of 44 Christians celebrating Palm Sunday.
In October, a Coptic priest, Samaan Shehata, was killed after he had been attacked by a man in Cairo, according to a statement by the Coptic Orthodox Media Center. The victim is from Beni Suief governorate; he was on a visit to Cairo with another Coptic priest who is reportedly injured, due to the attack that took place in el-Salam city, Cairo.
In November, a terrorist attack on a mosque in Egypt's troubled North Sinai region, deemed as the deadliest terrorist attack in Egypt's modern history, killed 311 and injured 109.
Christians constitute around 10 percent of Egypt's predominantly Muslim population.
---
Subscribe to our newsletter
---