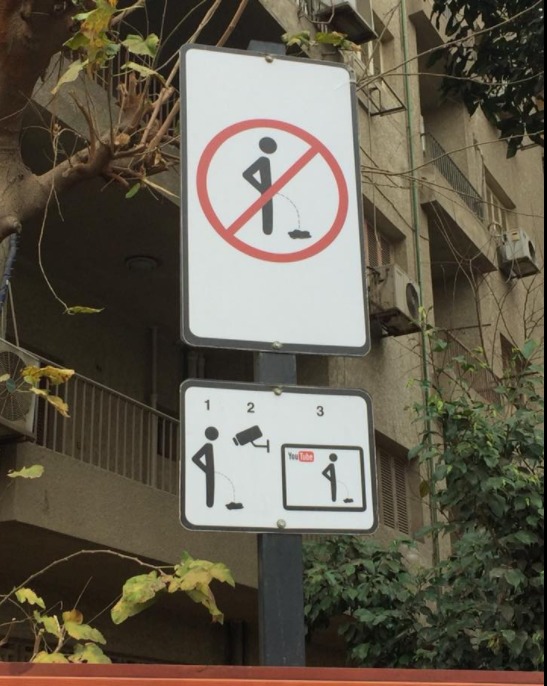 The Head of Heliopolis District Ibrahim Saber has installed surveillance cameras in one of Cairo's main streets, al-Marghany, in coordination with the neighborhood, civil society organizations and various NGOs to raise public awareness about street cleanness.
There have been multiple observations when people litter, urinate publicly on the sidewalk of the street and throw trash ignoring any nearby garbage bins. Therefore, the campaign has installed cameras to prevent these activities and hold violators accountable.
Signs monitored by Al-Masry-Al-Youm on el-Marghany streets showed cameras capturing people violating the rules against public urination and littering. Saber further added that signs installed aim at encouraging people to keep their environment clean amid growing violations that is affecting the whole neighborhood.
There is an issue of public urination across Cairo and other cities. Not only does it leave public areas in unsanitary conditions, but also it raises public health issues.
Social media users have responded to the campaign by saying that there need to be state-built public bathrooms to help stop the phenomenon. Otherwise, it will keep on happening. With the complete absence of public toilets, staff managers at certain cafes and restaurants allow people to use their restrooms with no charges.