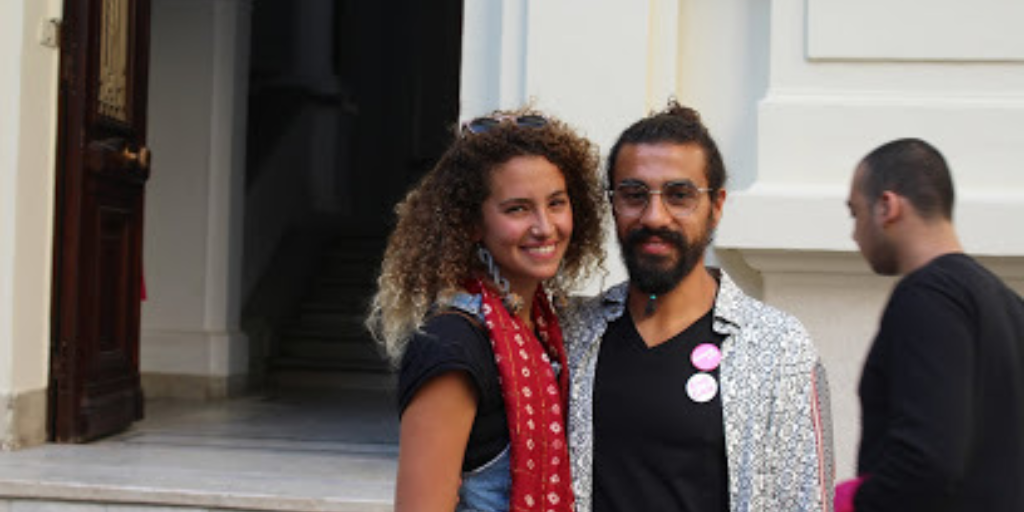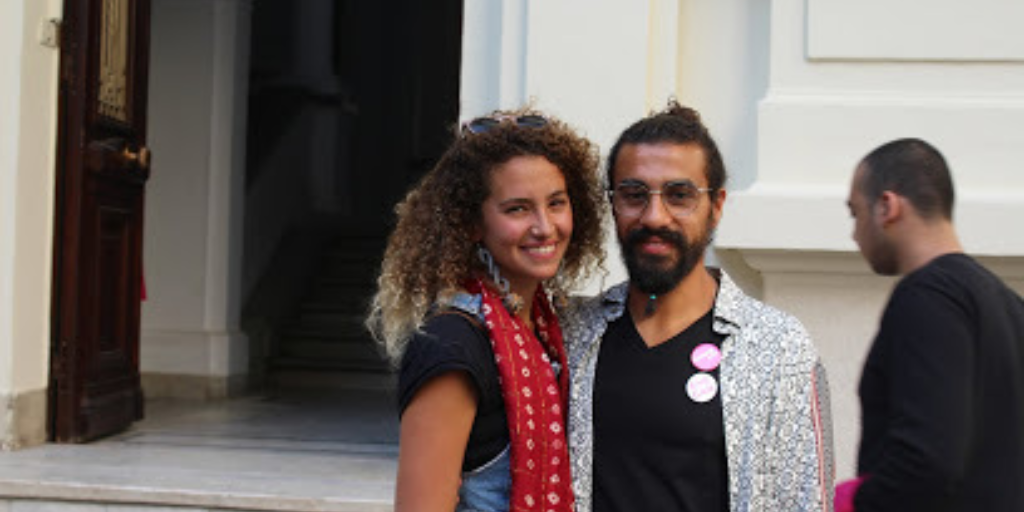 Women in Egypt face several obstacles and stereotypes in order to reach top seniority positions and management roles as their efforts are usually undermined and roles are overlooked.
The stereotype of being a female manager in Egypt is expected to take a sizeable time span to erode. However, Norshek and Nabil –Egyptian couple and business owners– altered the misconception of the incapability of women to function at high levels in a leading position.
Norshek and Nabil have multiple businesses including a health and fitness platform called "Jumpsuite", a platform based in the United States (US), as well as a cosmetics brand called "Norshek's", along with other businesses.
Norshek and Nabil are not your regular example of an Egyptian couple; Norshek, Nabil's wife, is his manager and the business owner.
Besides setting an example of what equality can lead up to and achieve, Egyptian Streets spoke to Norshek and Nabil on the sidelines of the 'She Can 2018' event to know more about how this lifestyle fits in Egypt, with all the stereotypes that surround them.
Norshek told Egyptian Streets that she wouldn't have been able to be in a relationship unless it was one similar to hers and Nabil, where she finds a leeway to voice her decisions equally.
"I would have run away if it wasn't like this. [My] mother taught me from the beginning that marriage is not a goal; so, if it happens, it is a blessing. If not, then there are other blessings," Norshek said.
When asked about the hardships of being a female entrepreneur in Egypt, Norshek explained that sometimes, people would ignore her in a meeting and only address men.
"I have a big role, and this is teamwork; I can't do without men and they can't do without me," Norshek continued, adding that people would find it weird that she is a female and having her own business.
"I am currently working on a project that requires me to be in a factory amongst workers, and I receive the look of 'Why are you here and what are you doing in a factory?'", she went on to say.
Nabil, on the other hand, spoke to Egyptian Streets on how he handles Norshek's work as a model –a job that is conservatively viewed in Egypt– and how he fully supports Norshek in her decisions; however, bothered he might feel about these decisions. We met him when Norshek was taking to the stage for a panel discussion and he was sitting and feeding his children at the garden.
Nabil chose a spot at the garden, sat down and said, "When [Norshek] first told me that she wants to be a model, I asked myself why am I annoyed at the decision?' Nabil said, adding that he was basically jealous, but this jealousy comes from him trying to deal with his wife as an obsession or the fact that he is trying to be dominant, which he admits to be entirely wrong.
"[Norshek] knows my values, and I trust her when she goes modeling that she knows what bothers me and what not," Nabil emphasized, stressing that once he confronted himself with what in essence is bothering him in the modeling job, he fully supported Norshek in what she chose because she is not the source of annoyance.
Both Norshek and Nabil said that they receive negative comments on their lifestyle. However, Nabil said that for every negative comment we receive, we also have hundreds of positive comments that are filled with support and beauty.
"Negative comments might take a toll on one of us at some point; however, the other supports in order to overcome this negativity," Norshek said, adding, "I would be a liar if I said that [the negative comments] are useless, they make a difference, but what is important is to have someone who makes you realize that these comments are trivial."
Regarding the fact that Norshek is Nabil's boss, Nabil said, "It is very simple, she does a better job at it. I won't be happy with a male manager who is failing me, it is about doing something that you are good at and using each other's strong suits Nabil concluded. Norshek and Nabil lead multiple successful businesses, besides being super mom and dad. Eight years ago, they chose to develop their work more and chose to develop it together.
---
Subscribe to our newsletter
---