With the new year just around the corner, we decided to compile a list of 18 stories that celebrate Egyptians' successfully impacting local and international communities as well as stories that highlight this year's social trends in Egypt.
Egyptian Streets has always been avid to show how grass root projects can leave a mark on Egypt's society. We are also keen on highlighting how an average person can become a hero of his or her own story which later ripples across the entirety of the Egyptian community, in their homeland and across the world.
1. Norshek and Nabil: When Gender Equality Creates Successful Business Models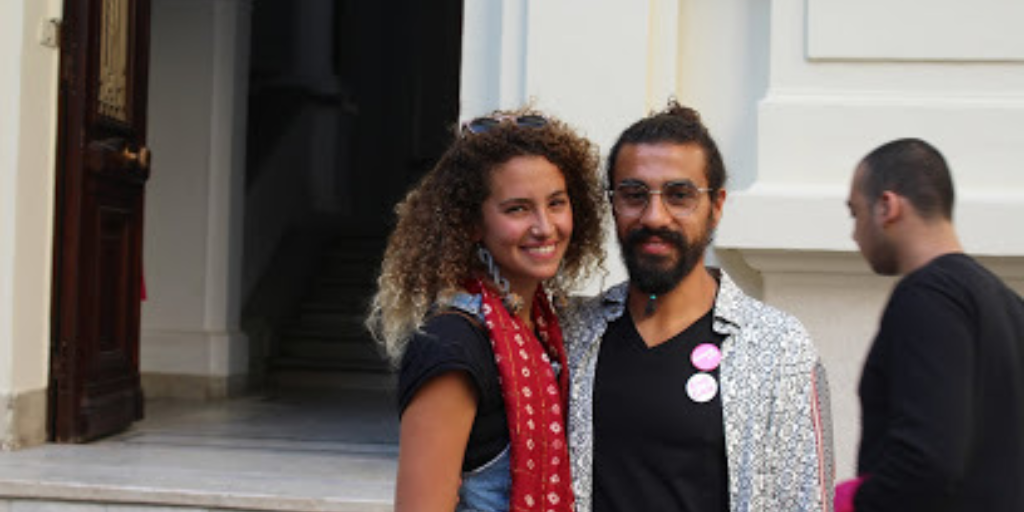 Norshek and Nabil are founder of multiple businesses including a US-based health and fitness platform called "Jumpsuite", and a cosmetics brand called "Norshek's" to name a few.
What makes their story special is that the power couple are the average example of an Egyptian couple but with a twist; Norshek, Nabil's wife, is his manager and the business owner.
The stereotype of being a female manager in Egypt is expected to take a sizeable timespan to erode. However, the Egyptian couple –and business owners– altered this misconception, demonstrating a woman's success in a leading position. Here is how Norshek and Nabil made it work.
2. Egyptian Doctors Discover Another Side of Medicine With 'Doctors Without Borders'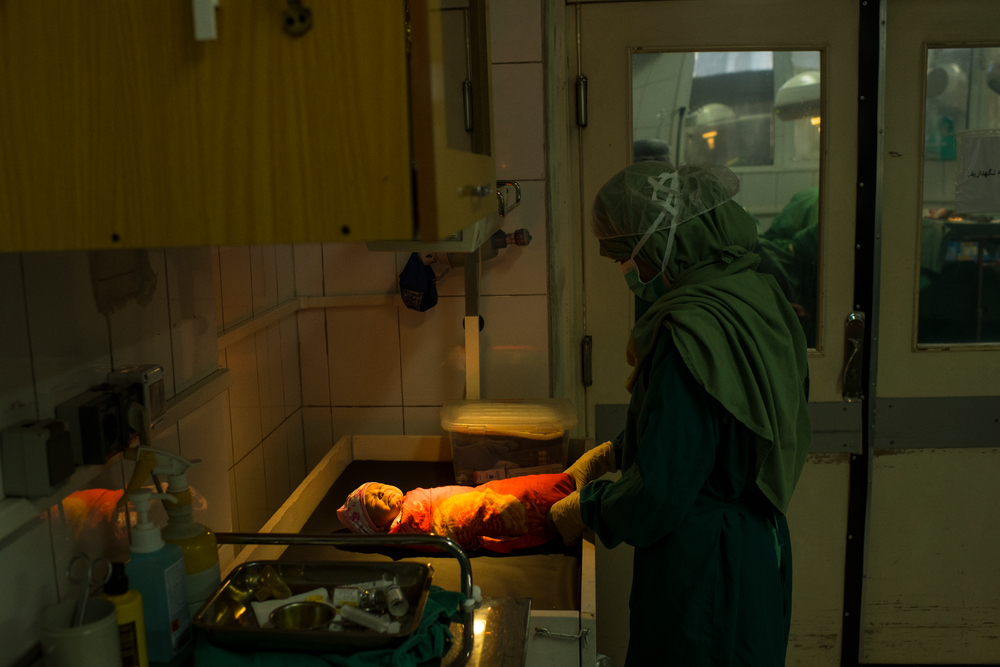 Here are the stories of Hagar Mohamed, Ehab Omran and Gihan Mostafa who work with doctors without borders or Médecins Sans Frontières (MSF).
Hagar's journey in the male-dominated field began when she was appointed to work in a small unit in her village. Following her father's death, Hagar decided to reorient her life towards curing endemic diseases.
Being a female practitioner in this field was not easy as she had to deal with the social pressures imposed on girls traveling alone, working long shifts, and practicing in life threatening situations.
Omran's work in the humanitarian field started long before he joined in MSF. In 2009, when there was a war on Gaza Strip in Palestine, a group of doctors decided to do more than just sympathizing and condemning.
Born to two anaesthesia-specializing doctors, Gihan graduated from the faculty of medicine in 2000. After joining MSF later in her career, Gihan had the opportunity to go to Afghanistan where she had to work on emergency cases constantly. To learn more about the Egyptian doctors without borders, click here.
3. The Alexandrian Sketcher: Young Architect Fights to Document City's Cultural Legacy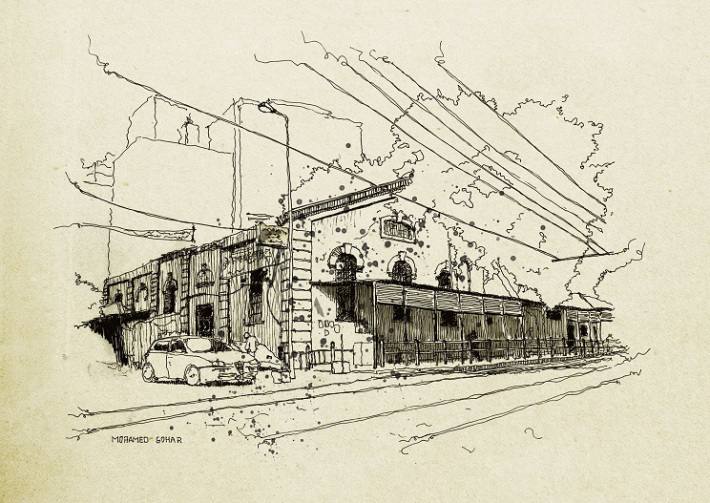 In a noisy café in downtown Alexandria built in the early 1920s, Mohamed Gohar, a cultural heritage researcher, activist and practicing architect, attentively gazes around the spacious room while sipping on a small cup of sweet Turkish coffee.
If you mingle in Alexandria's cultural circles, you likely know Gohar, and chances are, he knows you as well. Mohamed Gohar has gained local notoriety for his efforts to document the architectural and cultural legacy of Alexandria through an arguably creative method.
By sketching – accompanied by written descriptions – he captures snippets of buildings, their history and other aspects of the built environment as a means to safeguard the un-matched value they bear. Read more about how Gohar's art revive's Alexandria's architecture.
4. Meet Kai Collections: The Premium Mens Swimwear Brand Defying Stigma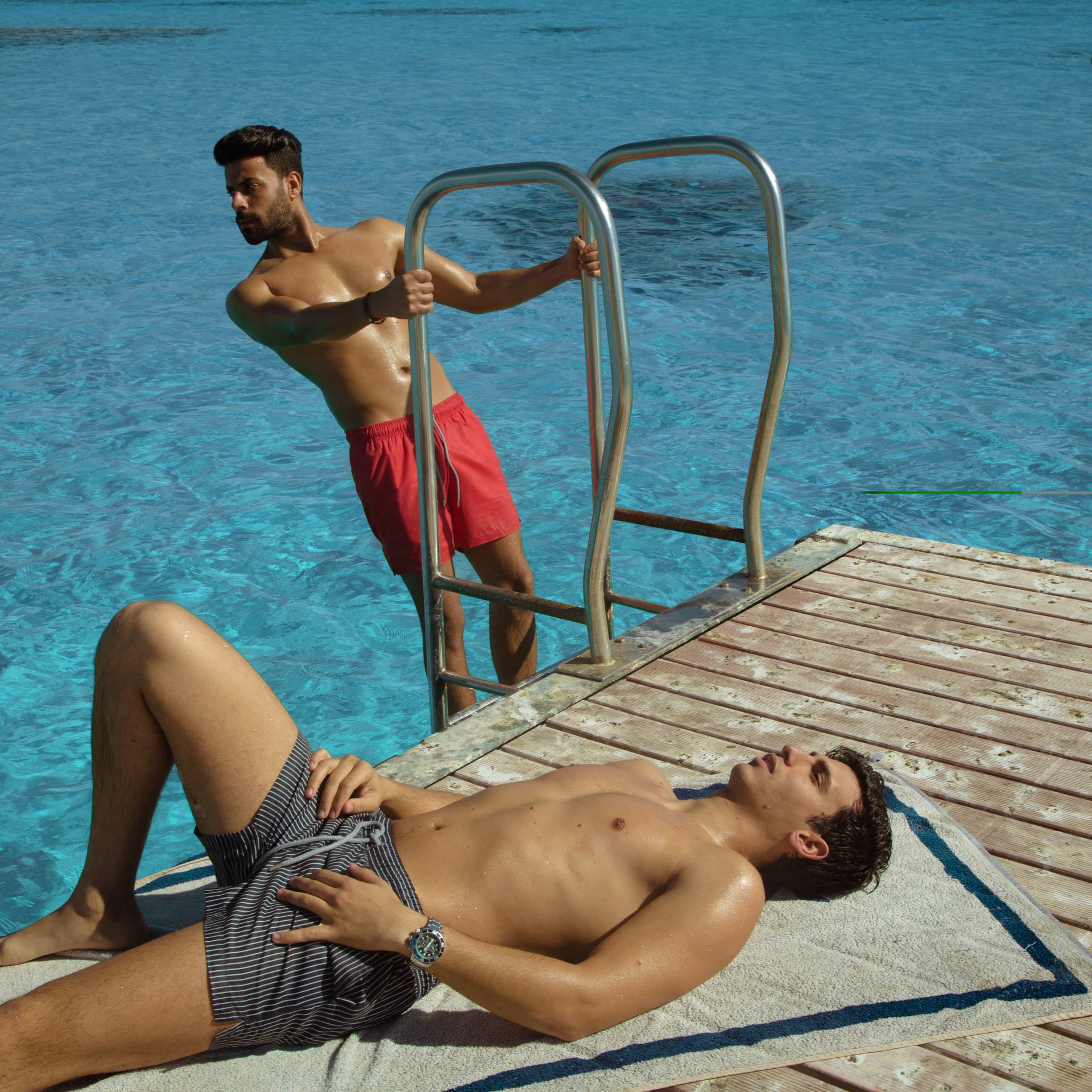 Karim Safadi, a 20-year-old Egyptian student who is currently studying Business Management at McGill University, is fueling his lifelong entrepreneurial spirit through the development of his swimwear brand,
Kai Collections
.
The company's name, Kai, originates from the Hawaiian word 'ocean. It references Cairo, reflecting on the brand's roots, drawing inspiration from Egypt's diverse landscape and nature.
With his profound love for fashion, family's involvement in the textile industry, and strong desire to give back to the local economy, Kai Collections was founded. To know more about the story of Kai Collection,
click here
.
5. Meet the Egyptian Ambassador Whose Psychiatric Work Has Been Recognized Globally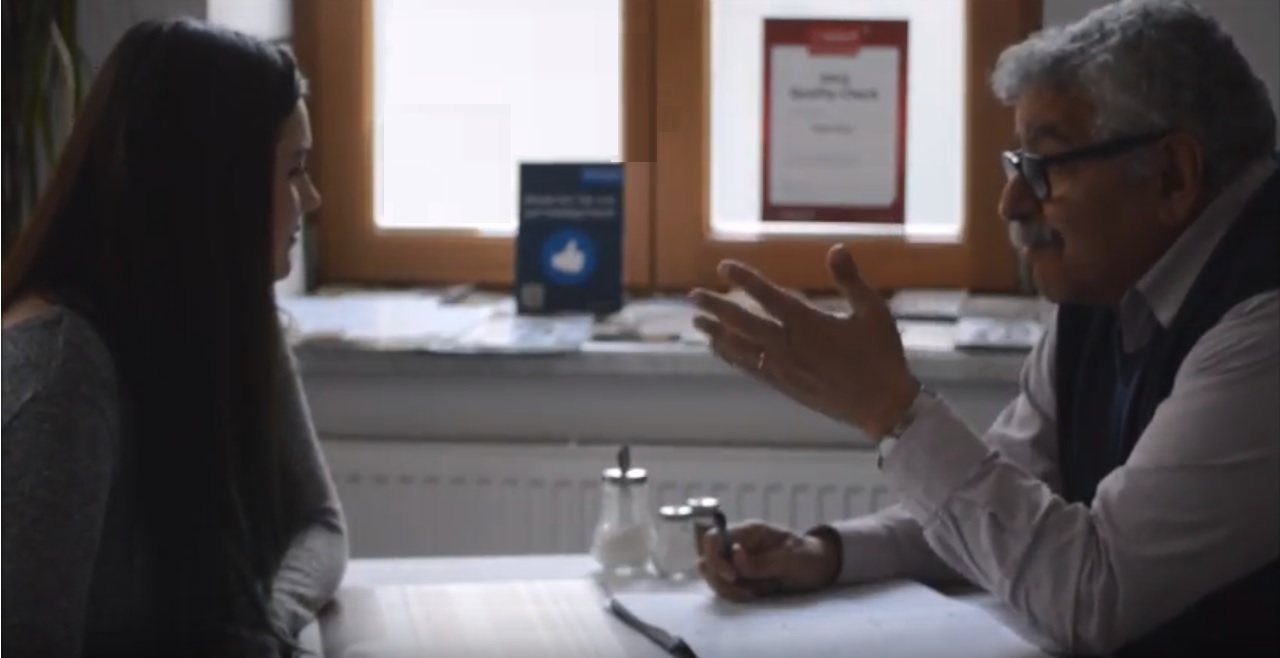 Former Egyptian Ambassador Dr Hadi Eltonsi is unlike many other diplomats in Egypt's Ministry of Foreign Affairs.
In 1977, two years after graduating from the Faculty of Medicine at Cairo University, Dr El Tonsi joined Egypt's Foreign Ministry where he went on to represent Egypt in Portugal, Bolivia, Panama, Russia, Guatemala, Honduras, and Namibia.
His career in the field of medicine began when he decided to turn his interest in psychology to a degree by joining the Faculty of Medicine to be a psychiatrist. Upon graduating, Dr El Tonsi was given the opportunity to work as a psychiatrist.
However, he believed that in order to expand the horizons of his field of interest, he needs to be exposed to different cultures which lead to his decision to join the Foreign Ministry. Here is how Dr El Tonsi combined the two fields.
6. The Egyptian Girl Using Fashion to Manifest Her Identity in Australia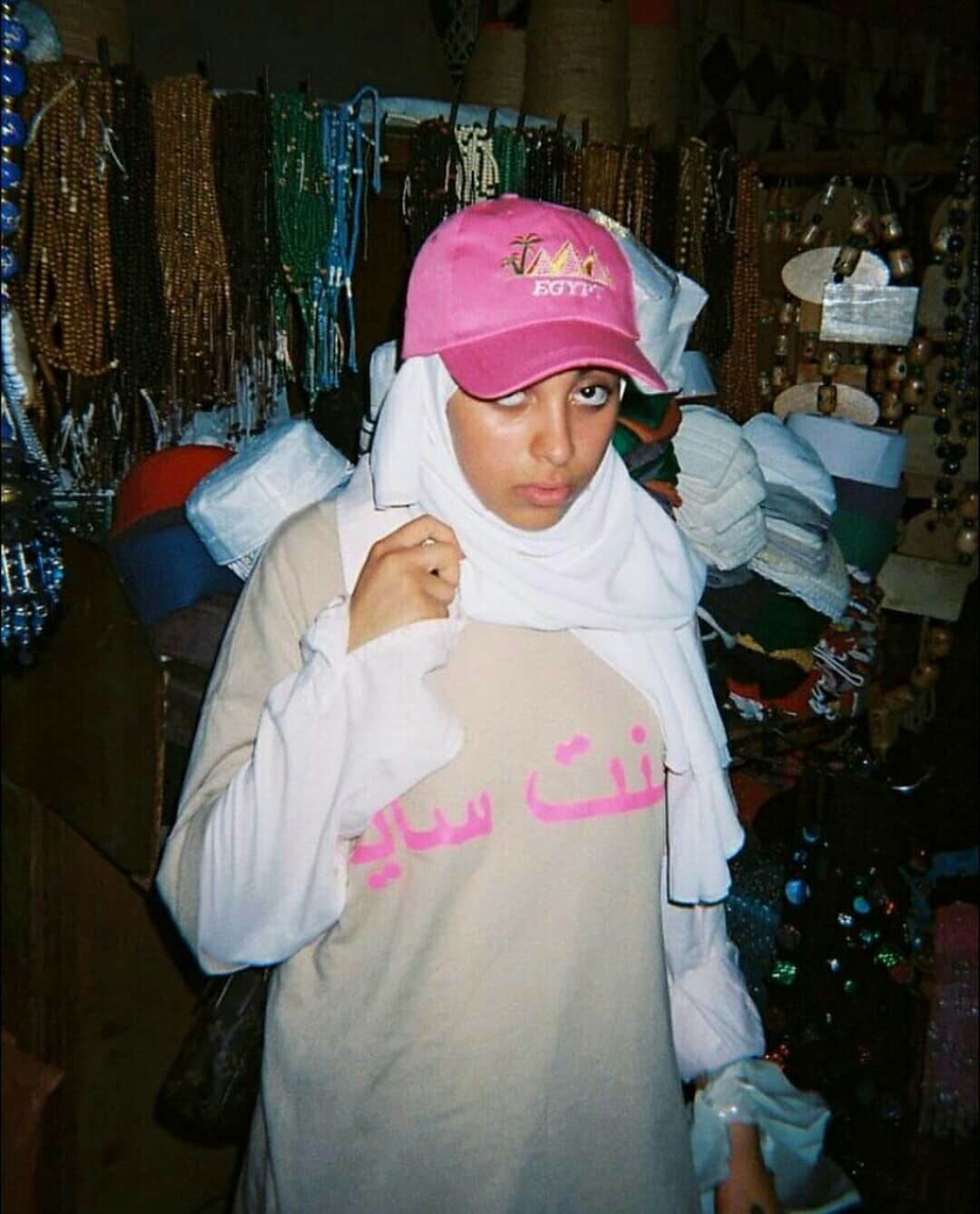 She's only 16 years old, but Rahma Soliman is bold, fearless and confident. Soliman sees no reason to force herself inside a world she feels no belonging to; so instead, she creates her own world.
Arab youth living in the West are always pressured to 'fit' in one universal culture that defines how they dress, speak, act and express themselves. But Soliman is one of the few that flips the table and takes a completely different path: to bring her own identity to the 'cool' circle.
Inspired by her love for Egypt despite being raised in Australia, Soliman and her brother decided to return back to their roots and launch "Soliela", a fashion line that bridges the millennial and modern culture with a mix of Egyptian, African and Arab vibes. Read more about Soliman's story in the fashion industry.
7. 'I Felt Like A Whole New Person': Stories of Divorced Egyptian Women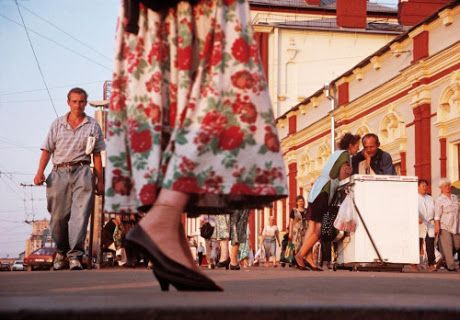 The life of Egyptian women and especially those who are married, is often portrayed as tragic; they are presented to the world as feeble creatures that are under the oppression and control of many men.
However, there is a difference between reading a statistic meshed with a short painful story, and reading a story that reveals the complexity behind Egyptian women's marital identity.
Like many other women in the world, they could also experience both happy and distressing stories. But more importantly: they are also able to fight and gain their freedom in the face of adversity.
In this article, we reflect on the stories divorced women shared with us and how their separation from their husbands affected their relationship with their family, community and themselves. To read their stories, click here.
8. Gay Egyptian Women: Life Under a Conservative Patriarchy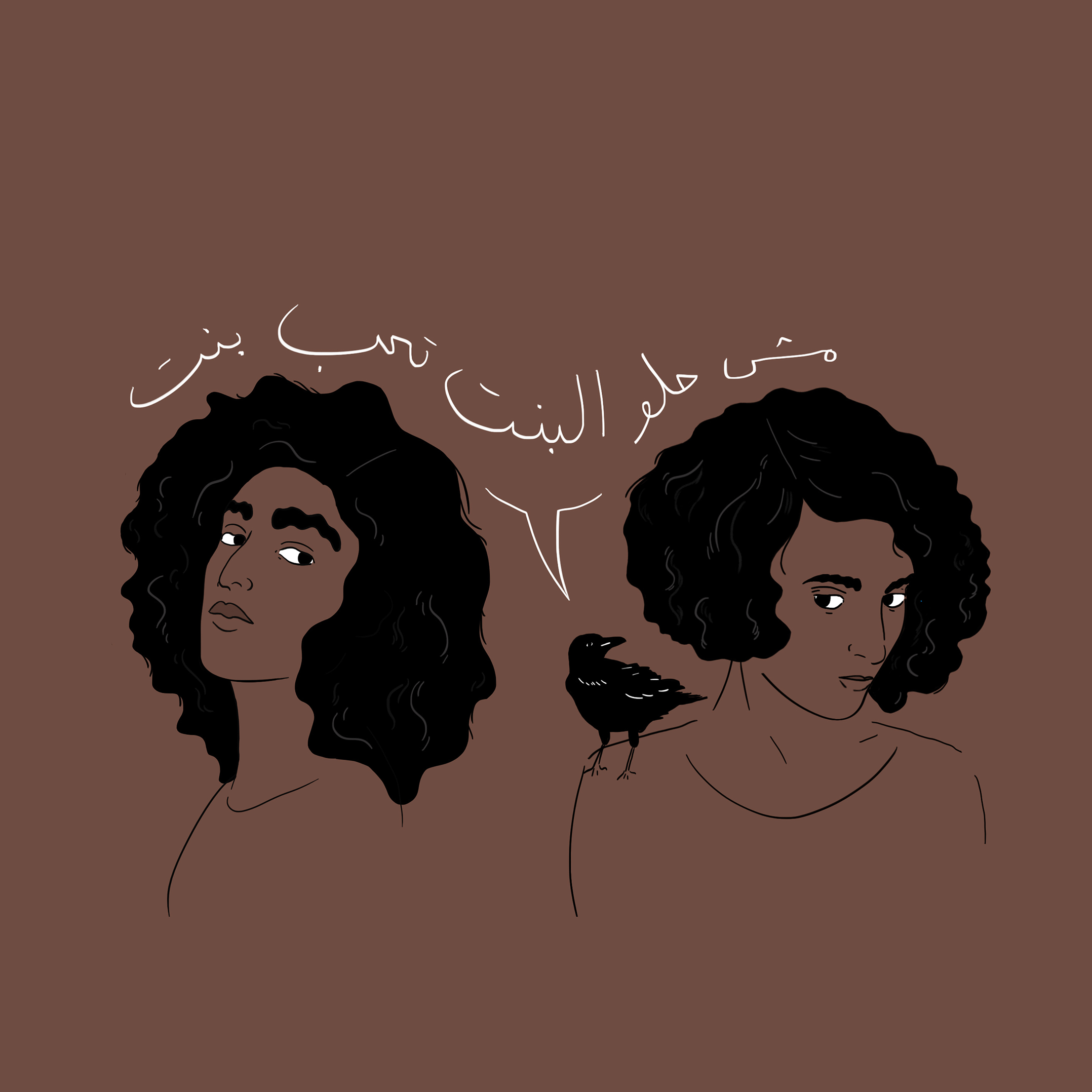 Last year, Egyptian public opinion was dealt two major blows, triggering a vigorous debate on social and mainstream media. The first being when Dalia Al-Faghal, a self-identified lesbian came out on social media, sparking waves of criticism and demonization.
The second was when two rainbow flags, a symbol of LGBTQ+ pride, were raised by attendees at a Mashrou' Leila concert. Gay men bore a more vicious, heavy-handed response from both the state and the media, overshadowing the narrative around lesbians.
To read more about the local LGBTQ+ community, Egyptian Streets talked to gay women in Egypt to know how difficult it is to be a queer woman in a patriarchal system where they are hyper-sexualized.
9.Bassita's New Clean Up Ecosystem Inspires to Clean and Care After the Nile
A new initiative by Egyptian start-up Bassita is introducing 'VeryNile' an initiative to solve Egypt's Nile pollution by creating a sustainable ecosystem that recycles the plastic and waste collected from the river.
Famous for their click-funding campaigns, Bassita's new initiative aims to "drive the largest cleanup means of large-scale, efficient and environmentally sound removal of plastic pollution from aquatic ecosystems."
Bassita collaborated with Greenish, a group of social entrepreneurs that raise awareness to different environmental issues through events and workshops and others to create a well-rounded campaign.
This ecosystem consists of volunteers, fishermen and waste sorters. Bassita is collaborating with fishermen across Cairo to collect the waste from the Nile River on a daily bases. Accordingly, all these parties will be collaborating in the campaign that is mutually beneficial to everyone involved creating a consistent cash flow cycle.Read more about the dynamics the 'VeryNile' ecosystem.
10. #GanjaWithGod: Black Ducks Channel Dedicated to Egypt's Atheists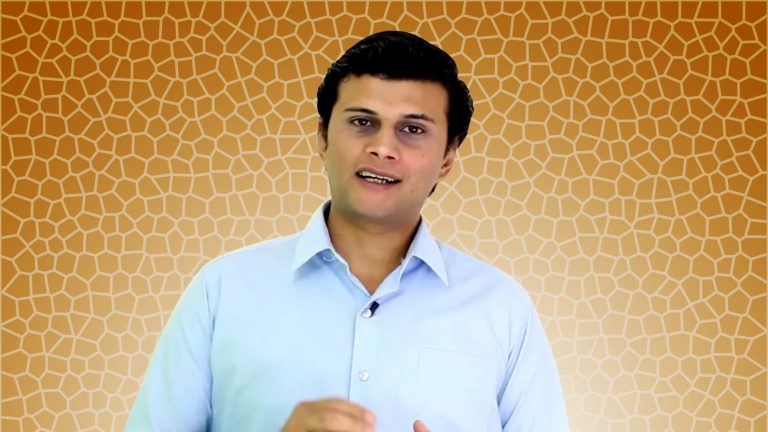 Ismail Mohammed, a 35-year-old Egyptian atheist, is the host the Black Ducks program on YouTube. The show, with more than 270 episodes, has aimed to give atheist and minorities the right to be heard and yet, its mere existence in a country like Egypt where religious blasphemy is scrupulously monitored, is nothing short of astonishing.
The Black Ducks thus constitutes the opportunity for Egypt's individuals to reveal those beliefs in order to erase the illusion that they are alone in their beliefs but also give the voiceless a chance to be heard.
Once upon a time, Mohammed would not have minded meeting up in a café to speak freely but nowadays he takes his precautions when a sensitive topic such as this one emerges amidst Egypt's overall religious society. Here is how Mohammed's channel became a safe haven for atheists in Egypt.
11. Bullying Killed His Best Friend, So He Launched an Organization to Fight Against it in Egypt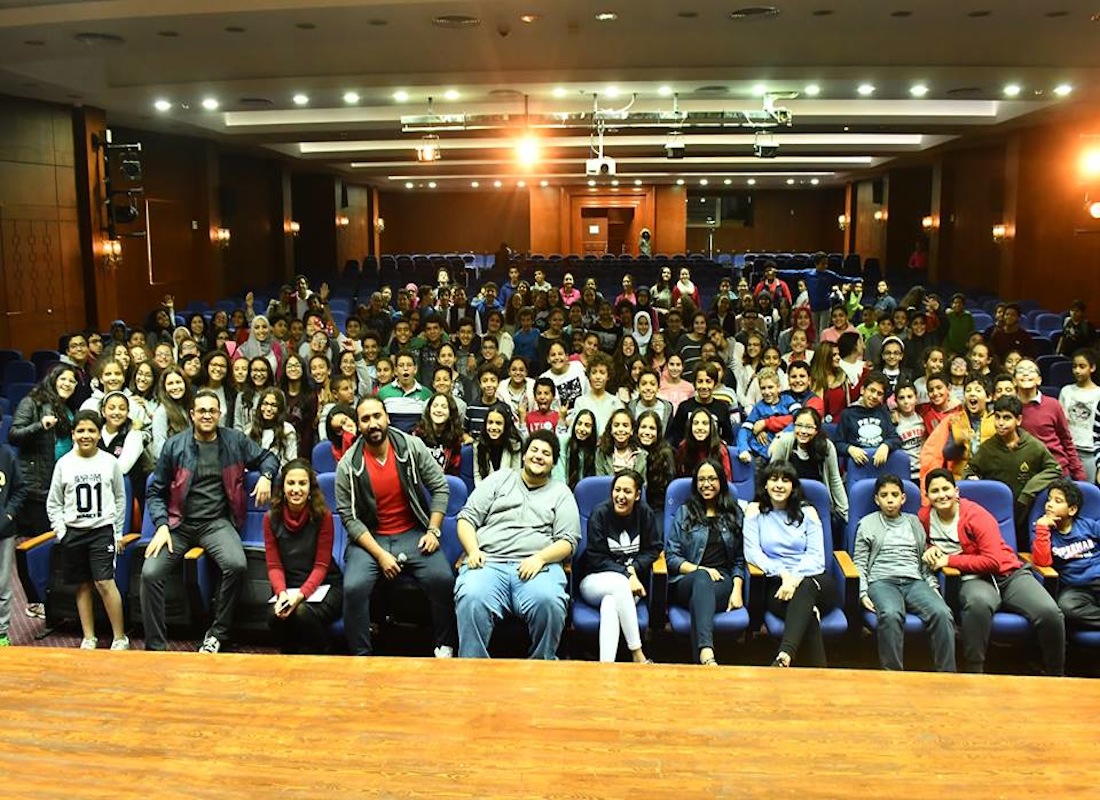 Nine years ago, Mostafa Ashraf's best friend committed suicide as a result of bullying. Ashraf then wanted to create a platform that help the lonely so he founded 'Advice Seekers'.
When he was just 15 years old, Ashraf created the Facebook page 'Advice Seekers' with the aim of combating bullying. It was just slowly beginning to develop until a university in Egypt, Modern Academy, gave him a call to do a campaign at their campus.
Following that, the Facebook page created by a young kid turned into a large campaign with many people seeking to join it. The organization now does campaigns at 60 to 80 schools and one or two universities every year, with up to 15 to 20 dedicating their time to volunteer to it. Read more on how Ashraf made an impact on his community.
12. 'Hawa Dawa': The Egyptian Fighting Air Pollution Using Artificial Intelligence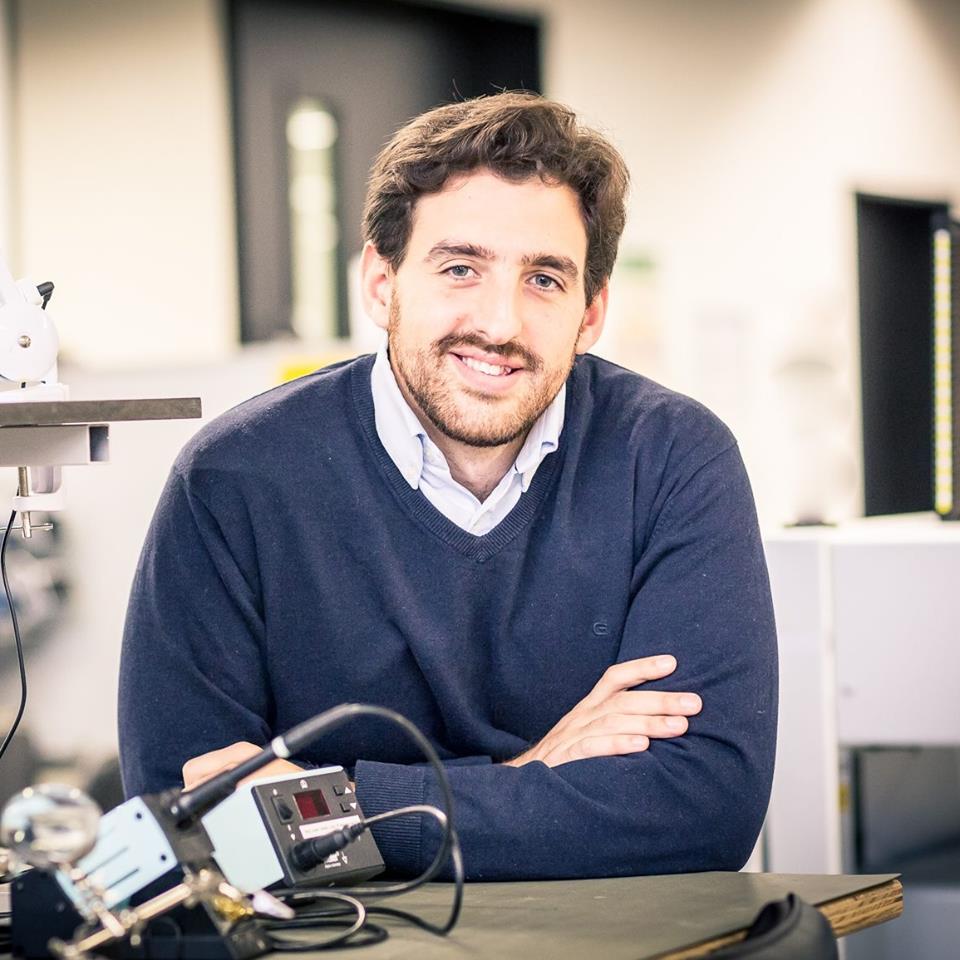 In Cairo alone, it was estimated in 2012 that the deaths of around 43,000 Egyptians were related to air pollution, with heart disease, stroke and respiratory infections cited as the top causes of premature death.
Karim Tarraf wanted to leave a positive impact on his community. He is the CEO and Managing Director of 'Hawa Dawa', a growing and highly successful company in Germany that combines IoT (Internet of Things) sensor technology, AI (artificial intelligence) and earth observation to provide high quality, fine-granular environmental data for cities and companies working to improve the quality and cleanness of air.
Its goal is to establish air quality data as a new commodity to facility smart health, new mobility and smart city applications. Read more on how 'Hawa Dawa' began.
13.Egyptian Female TV Presenter with Down Syndrome Hosts Morning Show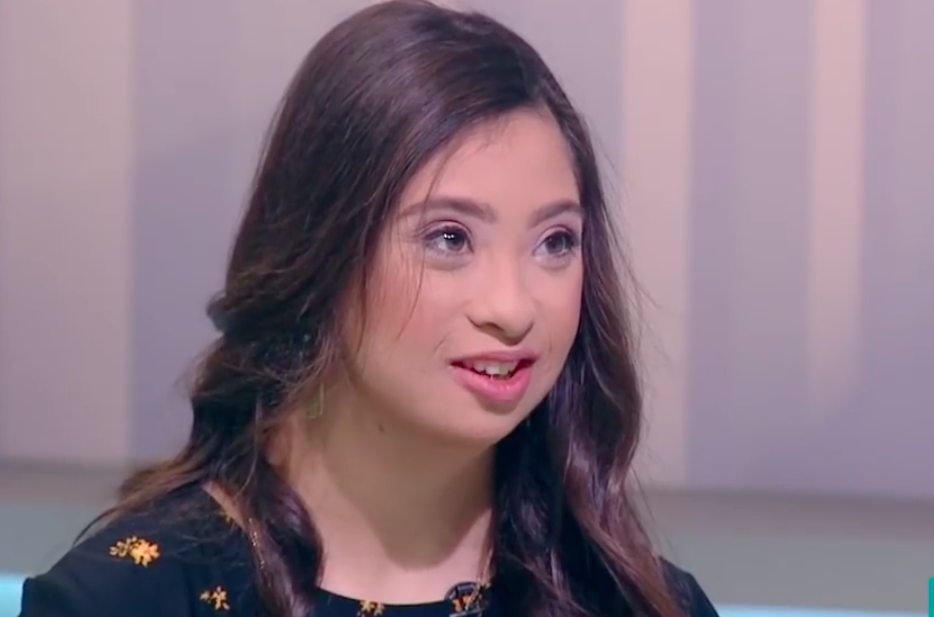 On the International Day of Persons with Disabilities on 3 December, Rahma Khaled Hussein, a 20-year-old young woman with Down Syndrome, was granted the opportunity through the privately-run Arab TV channel of 'El Gad' to present the channel's morning show on Monday.
The 20-year-old dreamt of becoming a television presenter since her childhood. She was trained by the late Egyptian media director Maher Mustafa in the "DMC" channel where she presented an episode.
During the International Day of Persons with Disabilities, the UAE based channel of El-Gad granted her the opportunity to realize her lifelong dream. To read more on Rahma, click here.
14. 'Fyonka' All-Female Ride Hailing Service Seeks Empowering Egyptian Women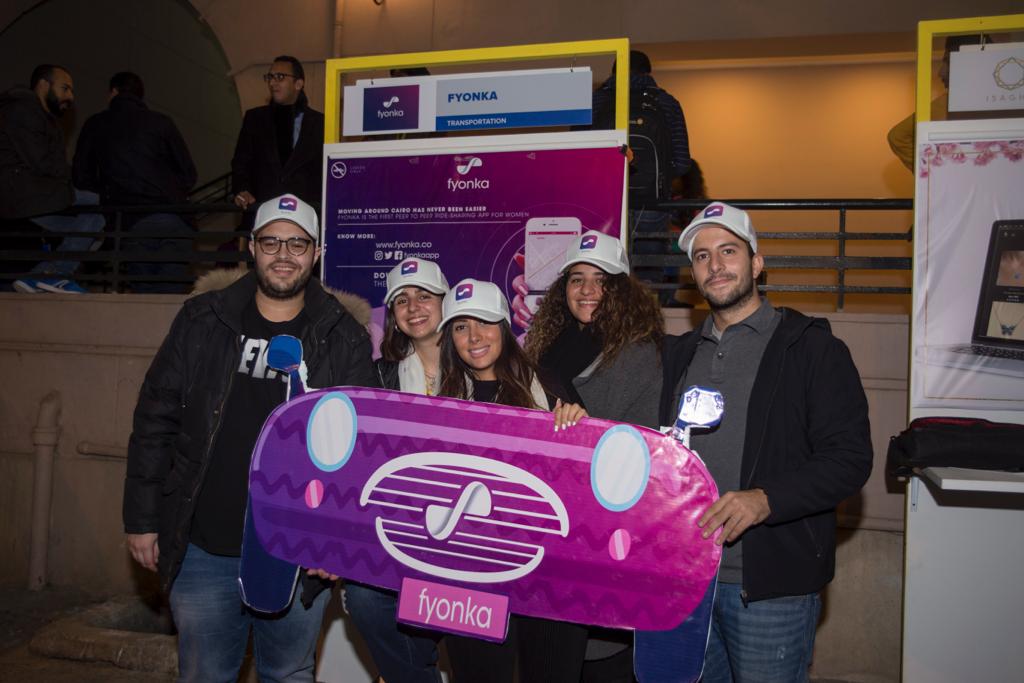 Egypt's newest all female-riding service, rivaling Uber and Careem giants for safety and premium service however distinguishing itself through its eco-system of female riders and drivers solely.
Fyonka, Arabic for ribbon, was founded by Abdallah Hussein and Mostafa El Kholy. The service aims to provide not only a safe riding experience for women, it also prides itself in being a secure job outlet as well.
Taking into consideration safety and cultural barriers, Egyptian female drivers are not prone to feeling comfortable in settings where they are secluded with multiple male riders, raising alarm bells for safety concerns. Click here to see how Fyonka came to life.
15. Could 'Hand Over' Be Egypt's Next Environmentally Sustainable Urban Planning Solution?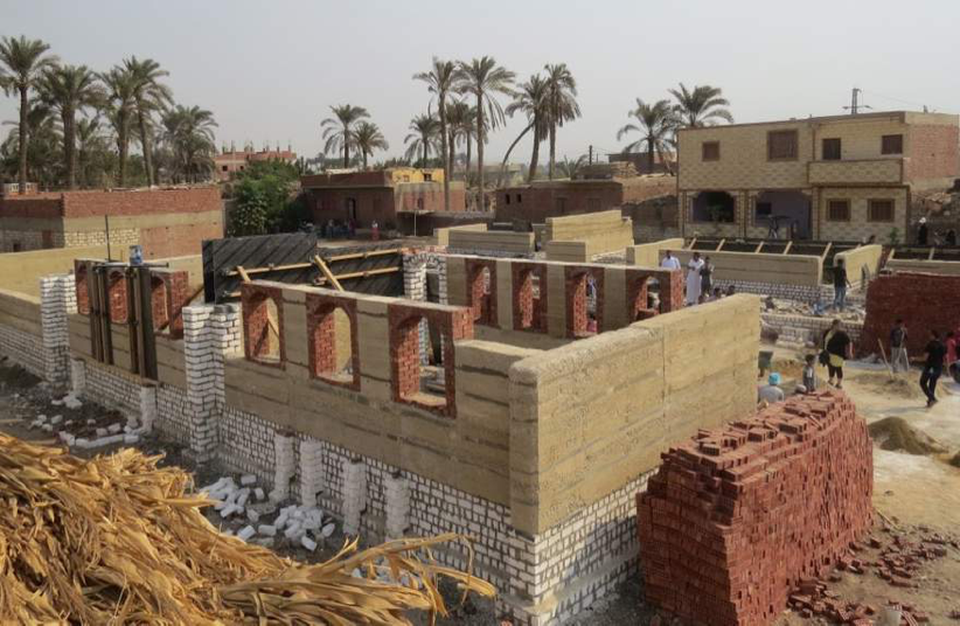 Founded by construction engineer Radwa Rostom officially in 2016, Hand Over is a social enterprise based in Cairo.
The enterprise designs and builds spaces out of natural and locally sourced material. The material used for construction is both cost-effective and environment friendly rendering its end products, houses and buildings, a sustainable solution to the real estate market's endless needs.
Egypt's construction industry is notorious for its rigidity when in comes to creativity and innovation. Hand Over is utilizing two discipline, environmental sustainability and construction, in one framework to bring a new and fresh flavor to the market and industry as a whole. To read more about Rostom's project, click here.
16. 'Mona Dreams of Being a Doctor': Helping Sinai Bedouin Girls Receive Education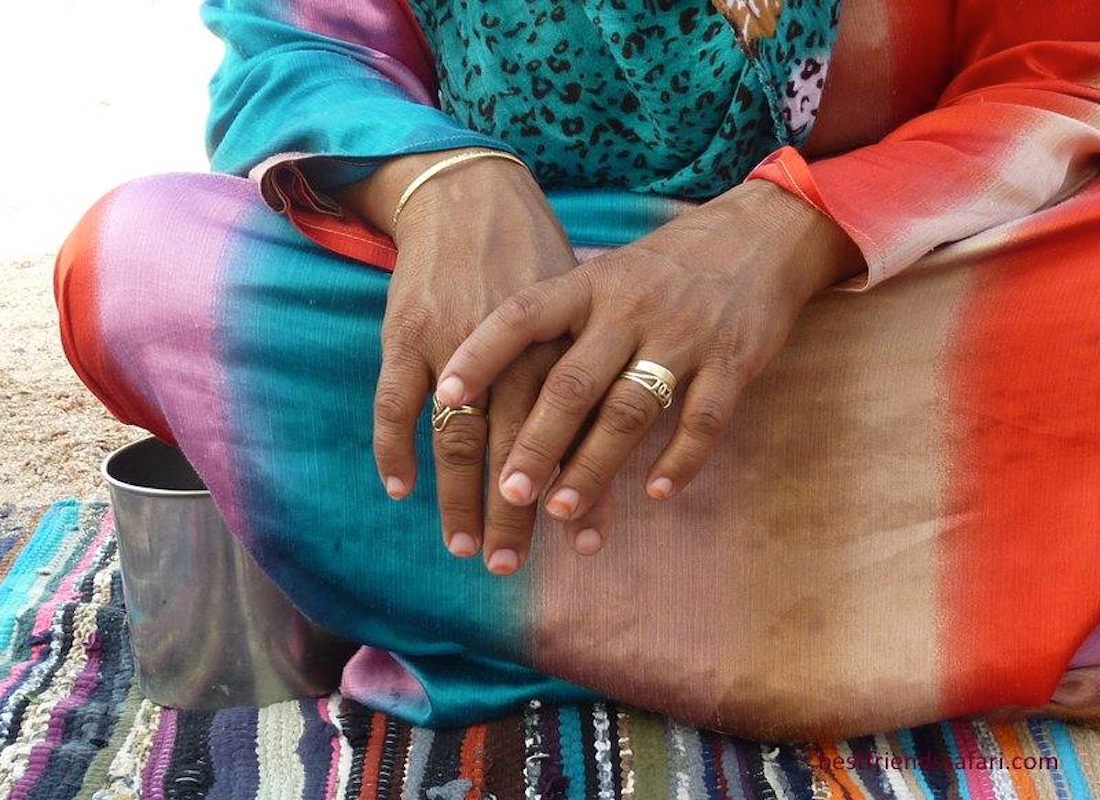 Due to unfortunate events, the Sinai peninsula has, in recent years, become a haven for terrorism and transnational crime, posing great threats to Egypt's national security. Though what is missing from the discourse is human security – that is, giving primacy to the humans of that region and addressing their social and economic concerns.
'Bedouin Girls Education Project' is one of these initiatives that addresses the problem of human security in the Sinai peninsula. While the bedouin men of Sinai are often more visible and known, the role of the bedouin women both at home and work is not taken into great consideration despite their importance. Read more about the 'Bedouin Girls Education Project'.
17. 'Green Fashion' Transforms Old Fabric Into Unique Fashion Products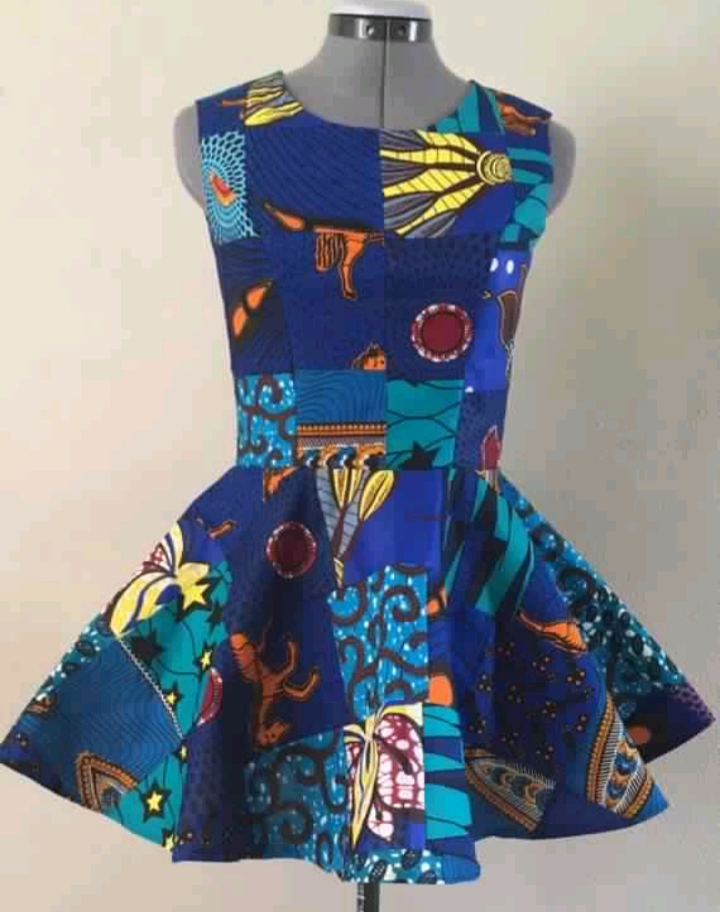 Contrary to popular belief, Egypt's fashion and clothing production scene have been thriving for the last couple of years. There has been steady international recognition of brands such as Okhtein and Temraza, as well as providing the market with local alternatives to globalized, more expensive brands.
One of the best elements of this scene is how fashion designers, entrepreneurs and eco-friendly initiatives are collaborating to make the industry beneficial for the environment and for the economy.
As such, one start-up sustaining its own eco-system of salvaging waste, pumping handcrafted products and providing jobs is Green Fashion. Click here to know how Green Fashion was established.
18. Project Nitrous Helps People With Disabilities Design Their Own Prosthetics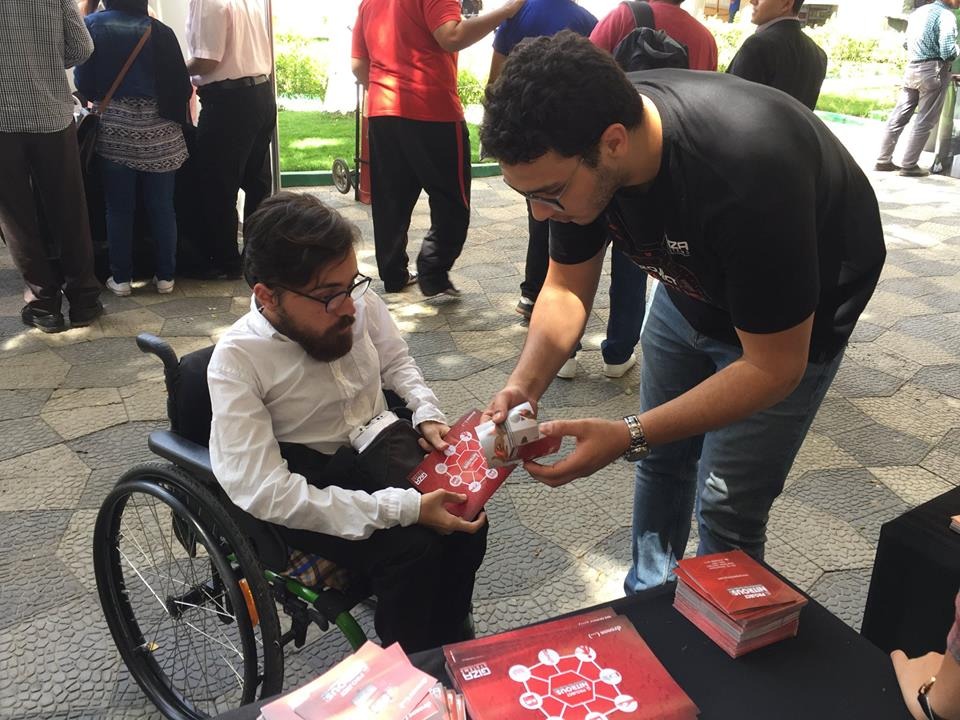 Egyptian society is far too used to turning its gaze when an unfamiliar sight is on the horizon. It takes a lot to give certain individuals visibility, which is what one Egyptian NGO is setting out to do.
Project Nitrous is an organization which decided not to shy away from those silently asking for help such as Mohanad and to serve the needs of People with Disabilities (PwD) head-on.
Its origin story must not be understated. Mohamed El-Hossary, Project Nitrous leader, had founded a 3D printing Service and Marketplace named "Etba3ly" with his partner, Ahmed Mohsen.
They were starting from scratch and with no main headquarters, they worked in a room in a coworking space where El-Hossary handled the business and sustainability side of their project and Mohsen was responsible for the market research. To know more about what happened next in the story, click here.
---
Subscribe to our newsletter
---