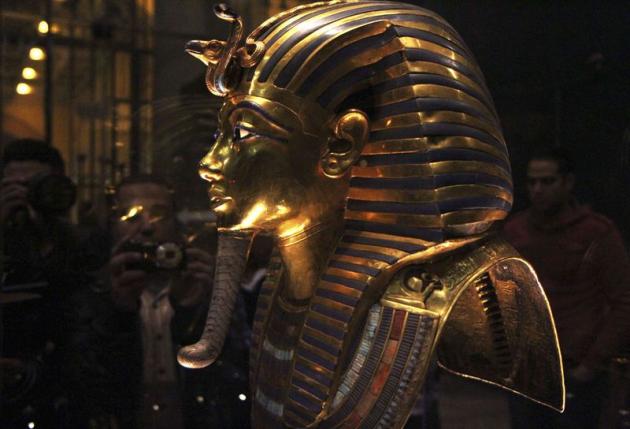 Archaeologists from Sydney University were surprised to find a 2500-year-old mummy in what they thought was an empty Egyptian coffin. The coffin had been stored at the university for 150 years, and a research team, headed by Dr. Jamie Fraser, are now investigating whose remains have been uncovered.
According to the hieroglyphics on the coffin, it was created for a priestess named Mer-Neith-it-es – but the partial remains inside may not belong to her. "There are some degenerative changes and the sacrum is fused, so we know it's definitely an adult," Radiologist Professor John Magnussen stated. However, mummies are often removed from their original coffin, and it was commonplace for Egyptian antiquity sellers to put another mummy inside, should their customer so wish.
It is thought that Mer-Neith-it-es lived in 600BC – the last time that Egypt was ruled by native Egyptians. The coffin's hieroglyphics also tell us that the priestess worked in the Temple of Sekhmet, the lion-headed goddess.
Egyptologist Connie Lord also found a rare cast, similar to that found inside the coffin of Tutankhamun. After the mummy's brain was removed, a resin was poured into its skull. "It's just an incredible find," she said, "I don't remember anyone finding something like this."
Although mummies are now not usually excavated due to respect for the human remains, it is in desperate need of preservation.
---
Subscribe to our newsletter
---