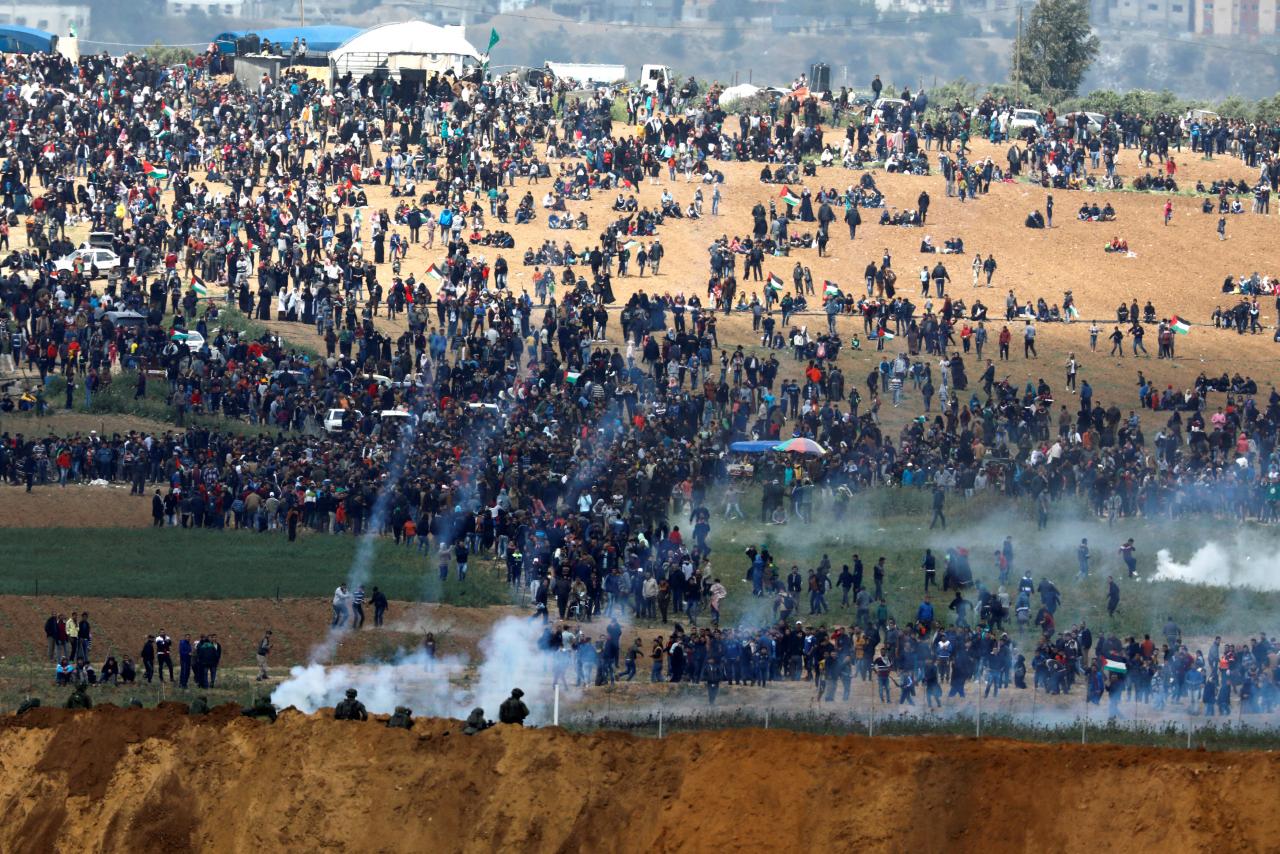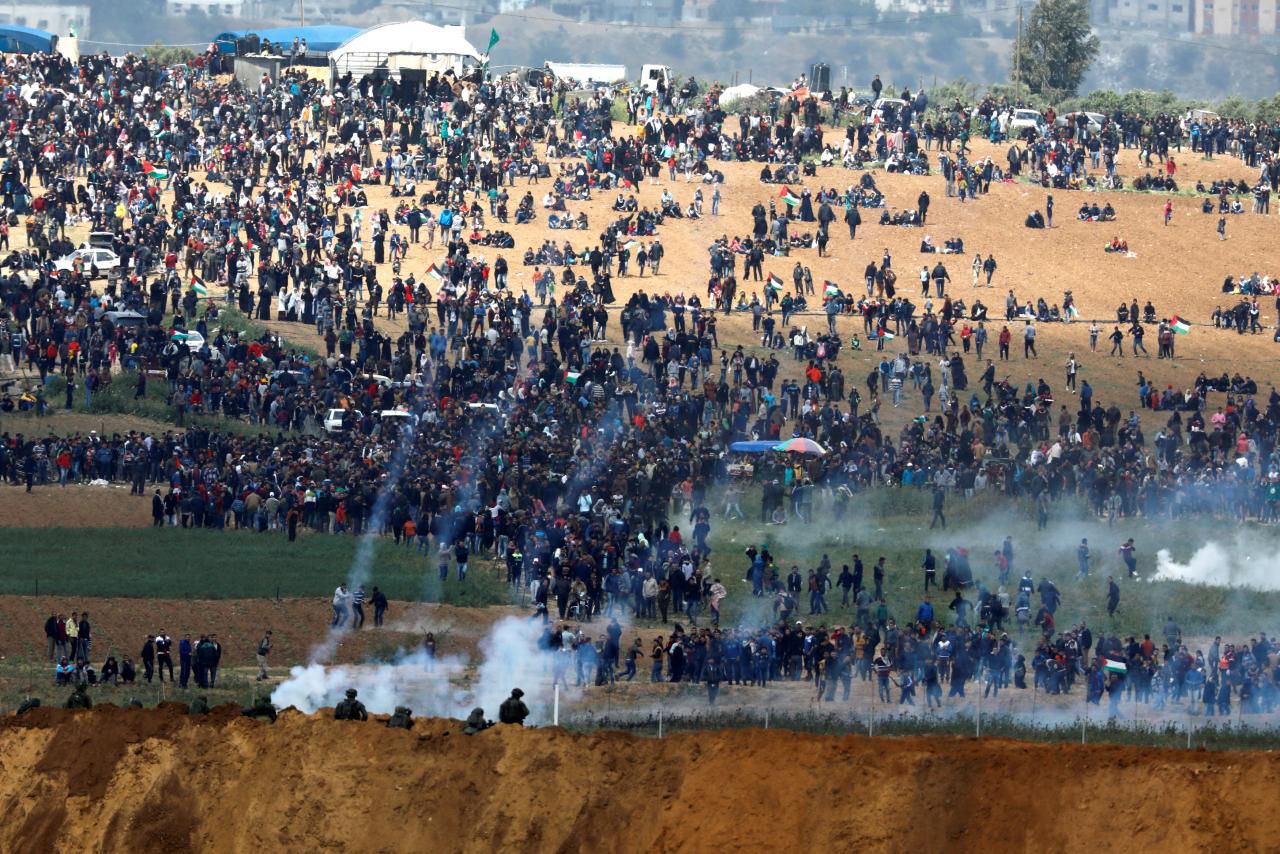 At least 16 Palestinians were killed on Friday and some 1,400 were injured by the Israeli forces during protests at the Gaza-Israeli borders, according to the Palestinian Health Ministry.
About 30,000 of Palestinians marched towards the border that separates Gaza from Israel. A 16-year-old was among the dead on the first day of demonstrations scheduled to take place over six weeks in what is dubbed "March of Return". The protests are set to end on 15 May and had erupted in commemoration of the killing of six Palestinians by the Israeli forces during demonstrations over land in 1976. Palestinians demand the right of return to their homes and villages which they say to have been expelled from in 1948.
The two million residents of Gaza are either refugees from the 1948 war that erupted over Israel's creation or their descendants, according to the New York Times.
Ahead of the protests, the organizers vowed that there would be no violence.
The Israeli Defense Forces, however, stated that protestors were hurling stones at the IDF troops and directed burning tires at the fence; hence, the Israeli troops had opened fire towards "main instigators".
In light of the clashes, Palestinian president Mahmoud Abbas called on the UN security council to provide protection to the Palestinian people. The council is scheduled to hold a meeting behind closed doors, meaning that Israeli and Palestinians representatives are not allowed to attend, according to Times of Israel.
Israel's ambassador to the UN Danny Dannon said that the demonstrations hadn't turned out to be peaceful and they were provocative. He further urged the council to condemn Hamas as they "exploited small children and sent them to the border".
Abbas further announced that Saturday will be a day of mourning across all the Palestinian territories in memory of those who were killed during the protests.
Egypt's Foreign Ministry released a statement condemning violence against civilians, stressing its rejection of the "excessive violence" used by the Israeli troops. Jordan and the Arab League as well joined Egypt in condemning the violence against the Palestinians.
The Palestinians have established tent camps that can house thousands of them near the border and will continue to demonstrate every Friday until 15 May, the day that is known as Nakba, or catastrophe.
The death toll among Palestinian protestors is forecasted to increase as Israel troops used live ammunition and tear gas against them.
On the other hand, the United States' president Donald Trump vowed in December 2017 to declare Jerusalem as the capital of Israel and to move the US embassy to Jerusalem. The controversial step is set to take place on May 14, in line with the 70th anniversary of Israel's declaration of independence.
---
Subscribe to our newsletter
---