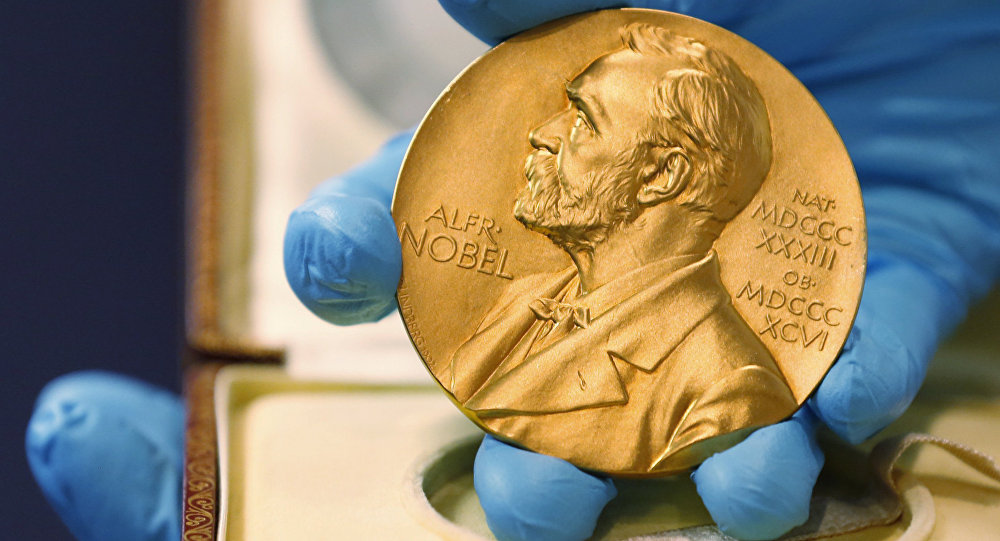 The Swedish Academy has decided to postpone the Nobel Prize for Literature for 2018 on Friday, according to an official statement on its website.
Instead, the academy is set to award two prizes in the following year, one for 2018 and one for 2019.
The news comes at a time where the reputed academy has been embroiled with sexual misconduct allegations, a decrease in numbers of its it board members who have recently resigned and the leaking of previous Nobel prizewinners' names ahead of formal announcements.
"The present decision was arrived at in view of the currently diminished Academy and the reduced public confidence in the Academy," said the official statement.
Recently, the academy has been dealing with increasing pressure due to the allegations of sexual transgression of the husband of one its board members. Photographer, Jean Claude-Arnault, who is married academy member and poet Katarina Frostenson, has denied all allegations through his lawyer, according to media reports. However, in November, the French photographer Jean-Claude Arnault was accused by 18 women of sexual assault and, according to the BBC, the 'groping' of the Crown Swedish Princess Victoria in 2006.
This year, the #MeToo movement has traveled wide and far, with actors being accused as far as in India and throughout Hollywood. Also, sexual misconduct has been scrutinized and criticized even in well-known organizations such as Oxfam and Unicef.
"Work on the selection of a laureate is at an advanced stage and will continue as usual in the months ahead but the Academy needs time to regain its full complement, engage a larger number of active members and regain confidence in its work, before the next Literature Prize winner is declared," said the official academy statement.
The academia's rules require a quorum of 12 to approve any new members. However, Ms Frostenson and the head of the prestigious academy, Prof Sara Danius resigned mid-April due to the controversial allegations and the scandals which have hit the secretive academy. One of the board members is Kerstin Ekman who has been inactive since 1989.
As it stands, only 11 members are in place, which is partially the reason that the statement specified that the ''Academy's operative practices need to be evolved'' and that ''One of the purposes is to modernise the interpretation of the Academy's statutes, principally the question of resignation of membership.''
Although this is the first postponement in 68 years, postponing or cancelling the prize is not unheard of. Indeed, the prize was not handed out during World War Two and in 1949, when the recipient, William Faulkner received his prize a year late in 1950.
In 1988, Naguib Mahfouz was awarded the Nobel Prize in Literature. He was the first and only Arab from the Arab world to have been given the prize.
---
Subscribe to our newsletter
---