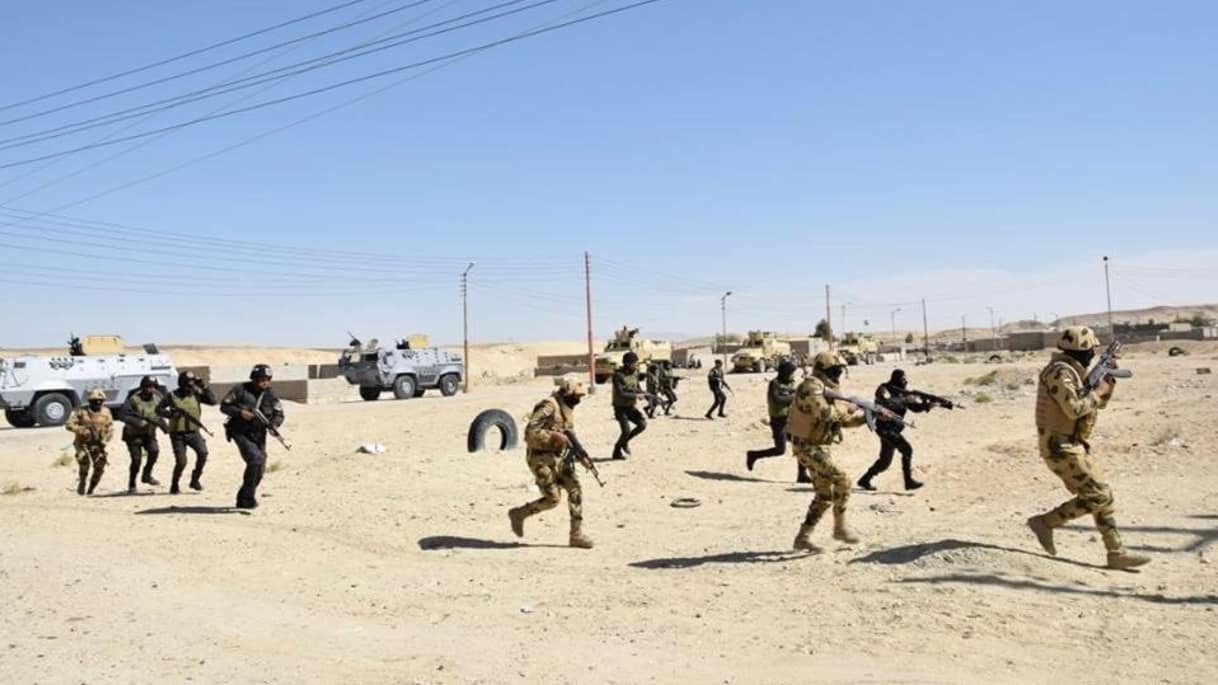 The official spokesperson for the Egyptian Army announced through a video statement on his official Facebook page on Tuesday that eight militants were killed during a recent exchange of fire with the military.
The raid is one of a long series of extensive operations in Sinai aimed to counter terrorism and targets any "criminal activity that affects national security and stability" in northern and central Sinai, parts of the Nile Delta and the Western Desert.
Two conscripts passed away, and one officer and three conscripts got injured.
According to AlAhram Online, recent announcements concluded a rising death toll of more than 300, including at least 37 military personnel, since the start of Operation Sinai 2018 on February 9th, 2018.
The spokesperson details in a follow-up post the results of the operations over the past few days. He states that the air forces targeted two vehicles loaded with weapons and ammunition before attempting to cross the Western borders.
The army took hold of sixty-four criminal fugitives and suspects, and are undergoing proper legal actions, 578 illegal immigrants through the western borders were arrested, 15 bombs were deactivated at operation sites, and 80 hideouts were exposed and destroyed where militants stored weapons and ammunition.
In addition, several narcotics' farms were destroyed.
The spokesperson ensures that the armed forces continue to dispatch convoys and distribute food and goods to locals in northern and central Sinai, in order meet their needs, especially during Ramadan.
---
Subscribe to our newsletter
---