Many tourists solely associate the fact of visiting Egypt with the crossing of the Pyramids off their bucket lists. Yet, Egypt, whose ancient monuments have habitually drawn the most attraction, unseals its magic in the places that are overlooked by the touristic articles and the online prominent recommendations. If you are looking for an exceptional place to spend the Eid with family, friends or even by yourself, here are 6 recommendations Egyptian Streets recommends.
1. Lake Burullus
Lake Burullus is a protected area located along Alexandria on the Mediterranean coast. Lake Burullus, which provides important wintering, staging and breeding habitat for birds, is an exquisite location for you to visit this Eid where you can spot flora and fauna, including birds such as Wigeons, Shovellers, Boots, Whiskered Terns and Pochards. If you plan to spend the Eid submerged in outstanding scenery, Lake Burullus is an ideal place to lure your sight with gorgeous nature. Tip: while heading to the lake, stop by the nearby village where the street walls are covered in sublime graffiti and street art.
2. Gabal Elba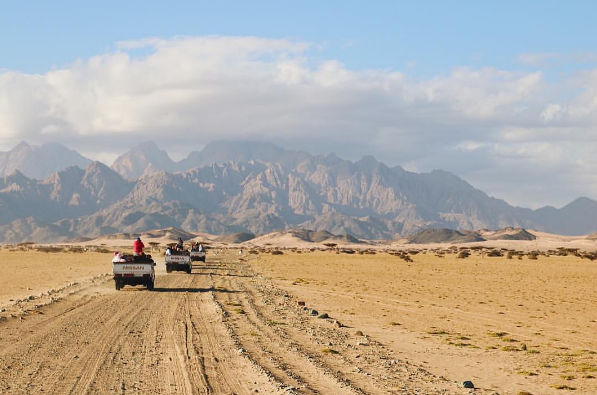 The magic of Gabal Elba lies in its moist temperature and its unusual high rainfall. The combination of both the mountain range and the north eastern wind, which bears rain, forces the clouds to cool and condensate which so leads to casual precipitation. Gabal Elba, which separates the Red Sea coast from Elba Mountain- the southernmost mountain of Egypt- makes you feel engulfed with its natural beauty in an exquisite and overwhelming experience of magic and charm. The protectorate is unknown to be notoriously hard to get to, as it lies in the south-east corner of Egypt. However, for those lucky enough to get there, enchanting park features mangrove trees, ancient drawings, mineral resources and springs can be spotted.
3. The tomb of Nefertari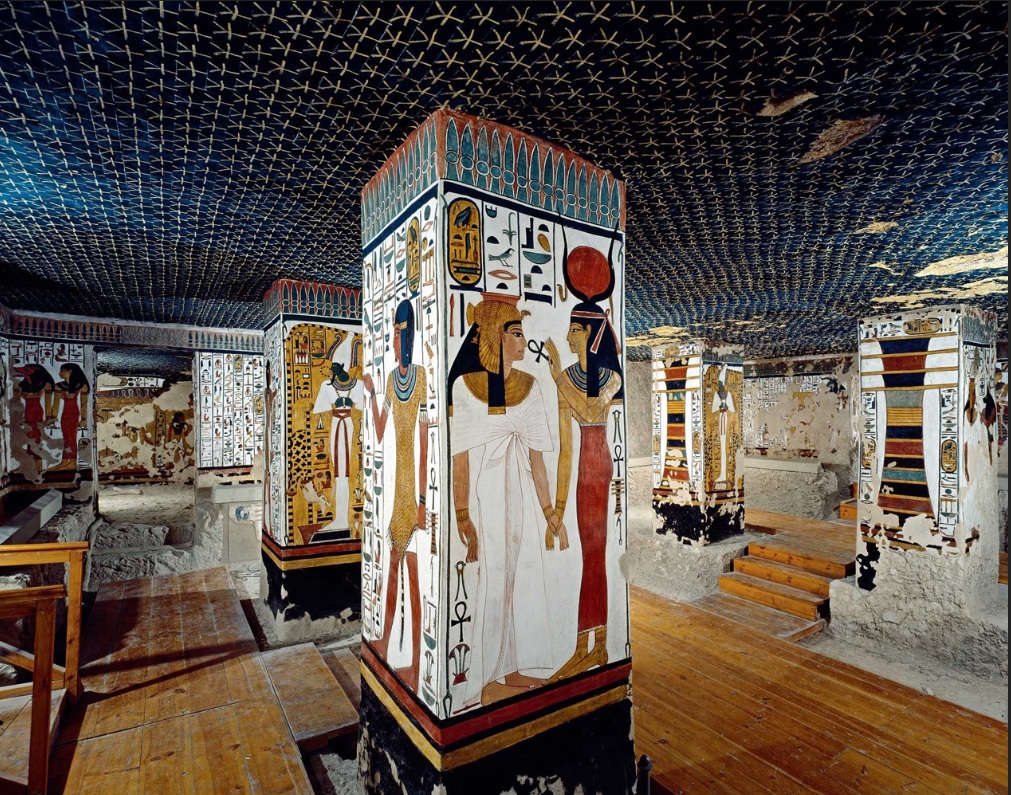 The tomb of Nefertari, which was discovered in 1904, is  a precious tomb filled with wonders. It t transports you back in time with its brilliant paintings that depict Nefertari's journey after death. If you are up to embark on an enticing voyage of serene contemplation on history, the tomb of Nefertari is to give you an exquisite glimpse of the past. The tomb was closed for a long time for restoration but has recently been restored. Tip: the entrance ticket for Nefertari's tomb is known to be quite steep for both Egyptians and tourists, however, those have been have sworn that it was every piaster.
4. The Valleys of Maadi and Hulwan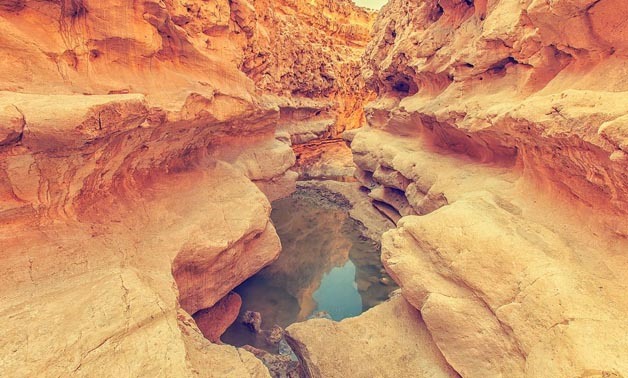 Being among the rarely visited valleys in Egypt, the breathtaking valleys of Maadi and Hulwan are a treat for nature lovers. They are actually a collection of four valleys; three of which are Hulwan: Wadi Houf, Wadi Gerawi, and Wadi Risheid, while the fourth, Wadi Degla is in Maadi. The Valleys of Maadi and Hulwan, where you can hike and explore fossils, will amaze your mind with their outstanding scenery. Yoga afficionados and hikers take pleasure in spending weekend morning there. Tip: you can actually grab your sleeping back and camp in Wadi Degla provided you apply for permission before hand.
5. The Red Monastery of Sohag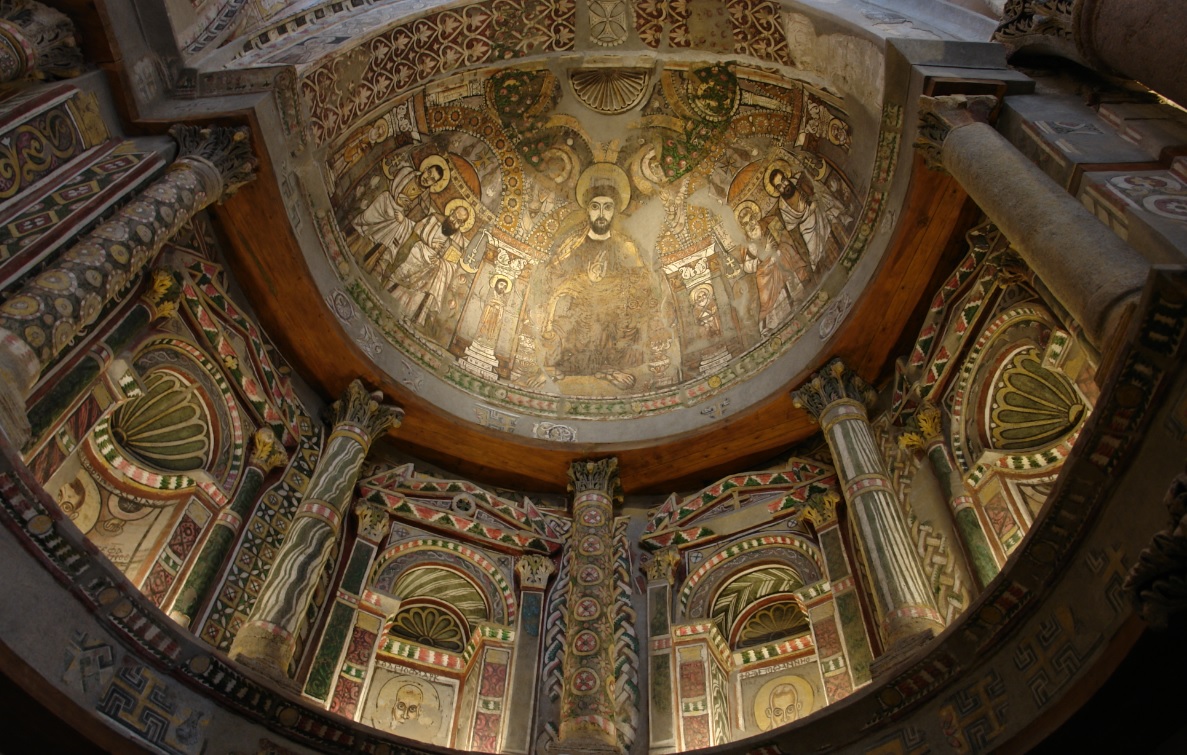 The Red Monastery, named after an Egyptian saint called Bishai, is a Coptic Orthodox monastery whose history remains mysterious despite its popularity. The red monastery is an invaluable location to visit this Eid as the beauty of its colors and the richness of its history engulf you in an overwhelming feeling of spirituality and peace.
6. Wadi El Gemal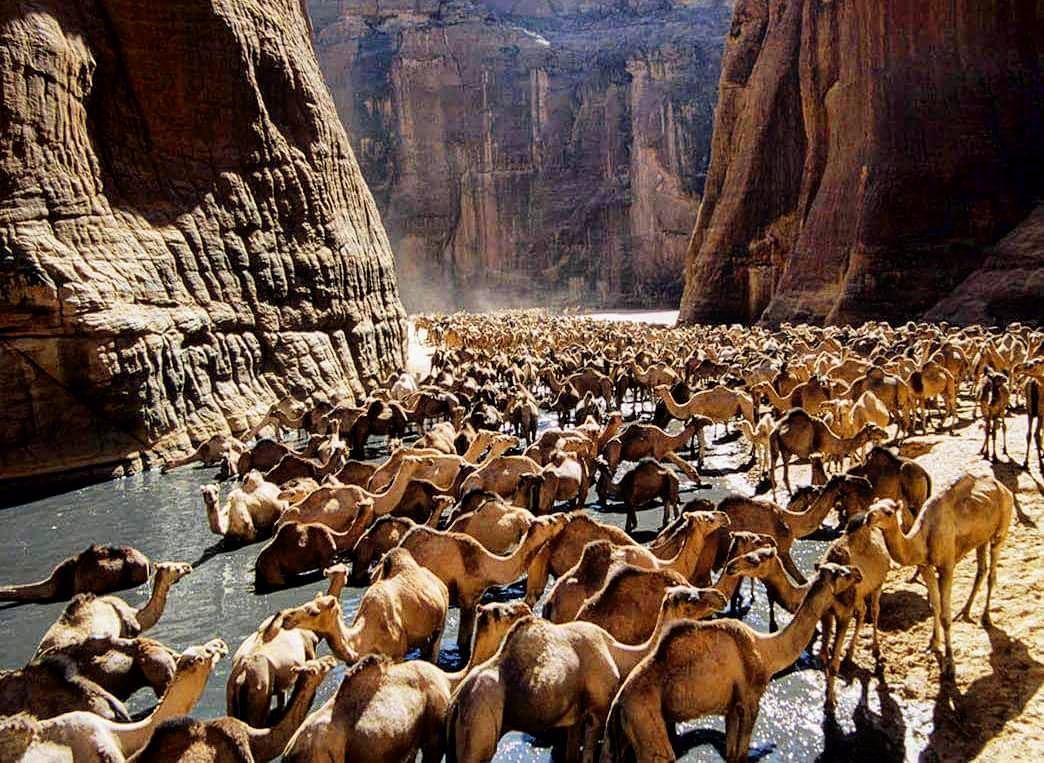 Wadi el Gemal is one of Egypt's most bio diverse regions where you can find several specials of fish, land mammals and most of all- camels. Wadi el Gemal is situated close to Marsa Alam as it covers nearly 7,500 square kilometers of land and sea. Spending the Eid in Wadi el Gemal will immerse you in a world of beauty where you can explore its gorgeous beaches and swim in its magical turquoise waters.