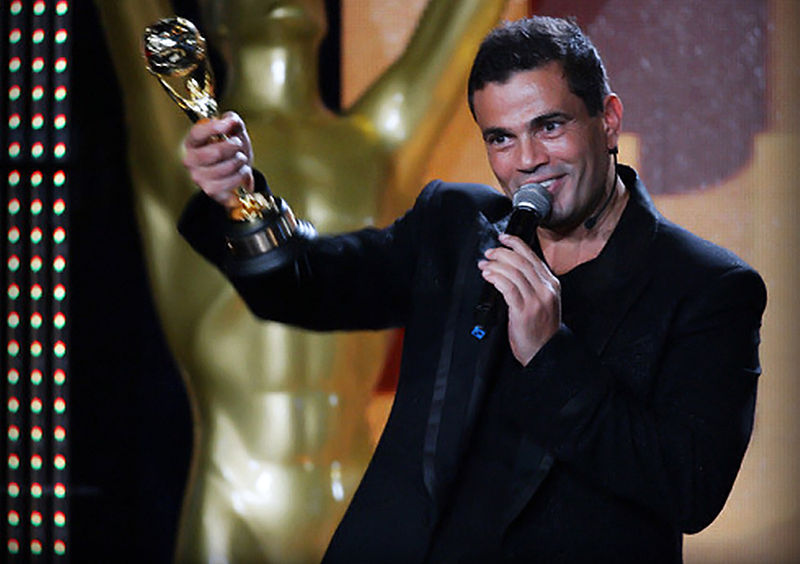 The Egyptian singer, Amr Diab is set to take Saint Petersburg by storm a day ahead of Egypt's match with Russia, on the 18th of June, 2018 at 10:30 P.M ( ST Petersburg local time) at Nautilus Space venue, ST Petersburg. Tickets are available for purchase on TicketsMarche.
The concert, which goes under the tagline "Egypt celebrates the World Cup," aims to support the Egyptian national team before their second World Cup match in Russia, the first having been against Uruguay on the 15th of June.
A live screening of the day's match: England VS. Tunisia is to be aired at the concert venue at 9:00 P.M. Transportation will be available for the concert attendees to the stadium where the Egypt vs. Russia match will take place on 19 June.
The 56-year-old megastar recorded a special song titled "El Farha El Leila," Arabic translation for "Tonight's Happiness, " when the team qualified for the World Cup after Egypt's 2-1 win over Congo. His World Cup song, along with a collection of his hit songs, is to be sung during the concert.
On the same day of Diab's concert, Egyptian singer Mohammed Hamaki is going to have his own concert titled "A2 Green Concert" in Saint Petersburg, Russia.
Many singers showed their love and support for the Egyptian football team after they achieved their dream of making it to the world cup – with new songs including "Negaded Helmena" (Renewing Our Dream) by Zap Tharwat, Mahmoud el Eissely and Ahmed Shiba, and "Regalet Baladna" (The Men of Our Country) by Hamada Helal.
---
Subscribe to our newsletter
---