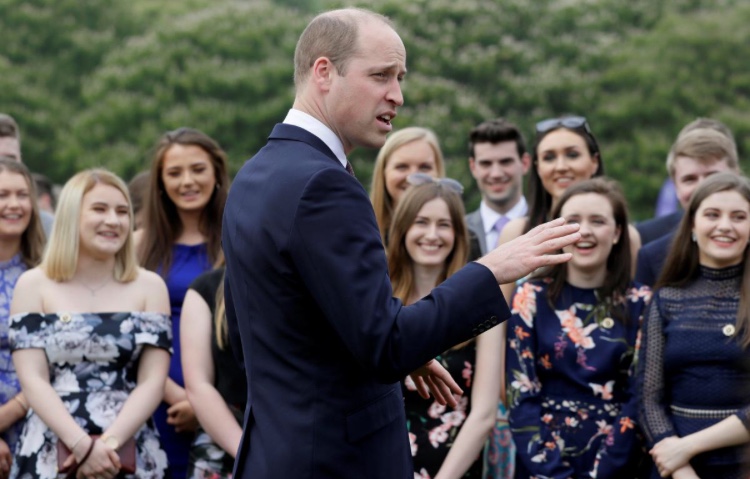 Jerusalem Affairs Minister, Zeev Elkinwas, was reported to have gotten irritated by Prince William's statement where the Prince referred to East Jerusalem as being part of the Occupied Palestinian territories.
Israel's Elkin expressed his anger in a Facebook post where he said: "It's regrettable that Britain chose to politicize the Royal visit. Unified Jerusalem has been the capital of Israel for over 3,000 years and no twisted wording of the official press release will change the reality. I'm expecting the prince's staff to fix this distortion."
Prince Williams is set to visit Jordan, Israel and the Occupied Palestinian territories during his trip to the Middle East which is starting on June 24.
As Prince Williams will be visiting the occupied Old City of Jerusalem, Kensington Palace declared in a statement that he, also, will be meeting with Palestinian Authority President Mahmoud Abbas in Ramallah.
The Duke of Cambrige is moreover planning to visit the refugee communities as he will be submerging himself with the rich Palestinian culture.
Elkin, Israel's Minister of Jerusalem Affairs and Heritage, was further angered by the statement which describes Williams' plans on June 28. The statement quotes: "The next day's programme in the Occupied Palestinian Territories will begin with a short briefing on the history and geography of Jerusalem's Old City from a viewing point at the Mount of Olives,"
The trip was announced earlier this year, making Prince Willams the first British royal to make an official visit to the occupied Palestinian territories.
---
Subscribe to our newsletter
---