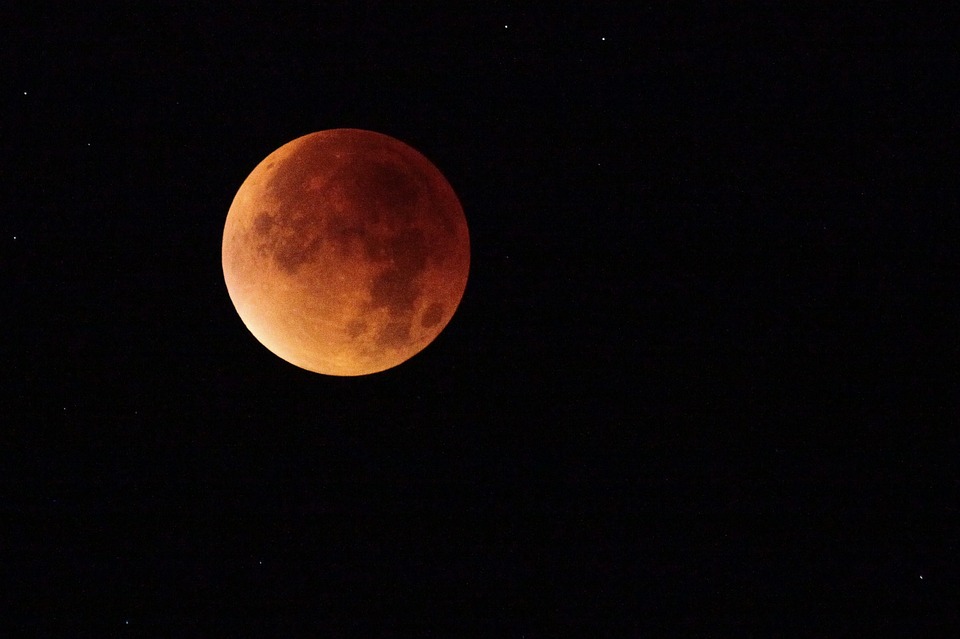 Egypt is set to be among the best places to view the longest total lunar eclipse of the century, which is set to commence on Friday 27 July at night.
According to AccuWeather, the entirety of the total lunar eclipse will be visible across most of Africa and central Asia. However, weather conditions are expected to be best in Egypt and Libya, with clouds and rain threatening to make it difficult to see the eclipse in other countries.
The lunar eclipse is set to start at 7:14PM local (Egyptian) time and end at 1:28AM on Saturday. During this period, the total lunar eclipse will commence at 9:30PM and end at 11:3PM.
For best viewing, it is recommended that stargazers head outside at 10:21PM, which is when the moon will be closest to the center of the shadow.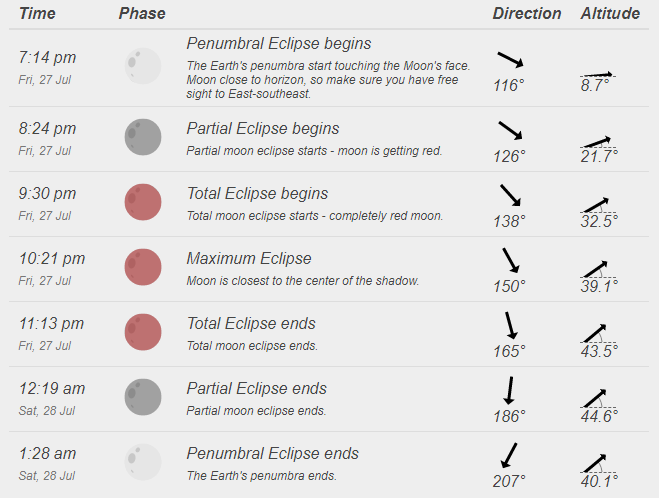 What is a total lunar eclipse?
A total lunar eclipse occurs when the moon passes through the Earth's "Umbral Shadow" – the Earth's innermost shadow. As a result of this, the moon's colour as seen from the Earth turns dark (or blood) red, hence why it is often referred to as a 'blood moon eclipse'.
According to Accuweather, this lunar eclipse will be so long – 1 hour and 43 minutes – as it is occurring when the moon is near the point in its orbit when it is farthest away from the Earth, making it appear smaller than normal.
In addition to the blood moon, stargazers may be able to see Mars also shining bright, just below the eclipsed moon, reports Accuweather.
Unlike a solar eclipse, no special equipment or glasses will be needed to view the total lunar eclipse.
---
Subscribe to our newsletter
---