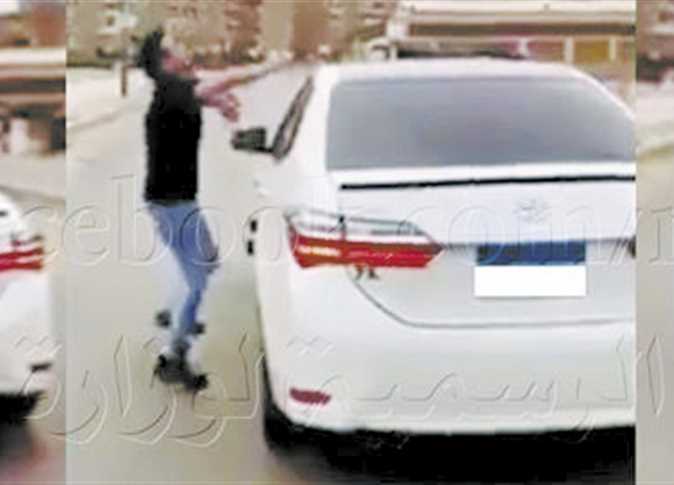 A Cairo University student got arrested by the police on Sunday after performing the "Kiki Challenge" in Cairo's streets.
"A video clip spread across social media showing a private car driver exiting his vehicle while it was moving in the street, leaving the steering wheel, closing the door and dancing beside it," said the Interior ministry in a statement.
Through his social media activity, the police were able to identify the student, resulting in his arrest and his subsequent release after paying a fine of LE 1050 ($59).
The ministry said that the student's action was risking exposing people to danger.
A week ago, in a phone interview with TEN, the traffic police expert, Magdi El-Shahed, has previously said doing the Kiki Challenge violates Egyptian traffic law, and those who do it could be fined up to LE 300.
The "Kiki Challenge" is an international online sensation where people dance to the Canadian rapper Drake's 'In My Feelings' next to their slowly moving cars. The challenge went viral after the comedian, TheShiggyShow, performed an infectious routine to Drake's summer hit and posting it on his Instagram account, prompting many users and celebrities all over the world to do their own version of the "Kiki Challenge"
---
Subscribe to our newsletter
---