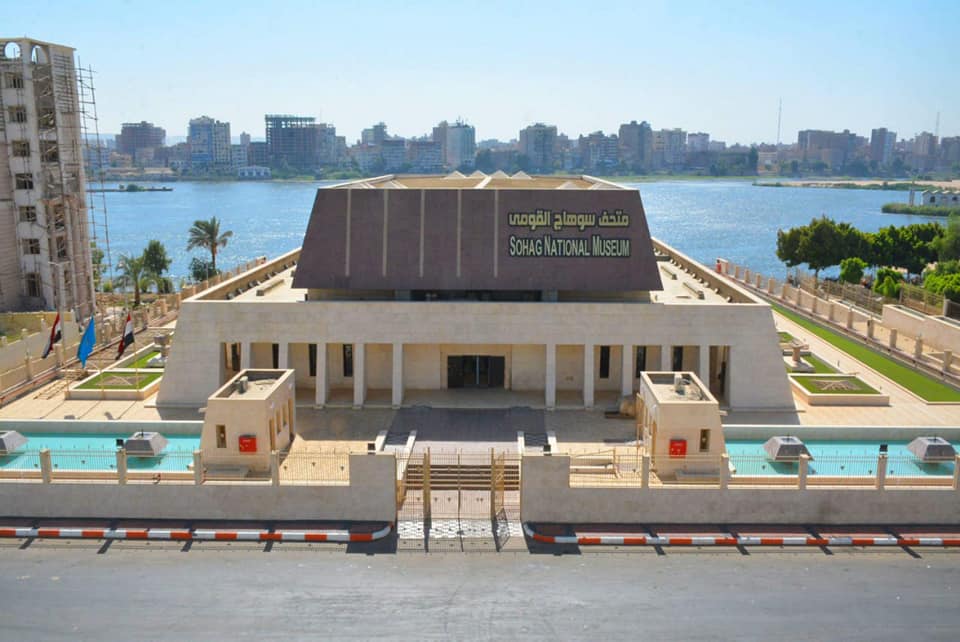 After more than 25 years, Sohag's National Museum is ready to welcome tourists with open arms in the city of Sohag, in Upper Egypt.
The museum is set to be a landmark that celebrates the great extensive era of the Pharaohs with an exclusive collection of antiquities. It is also the first museum in the governorate.
Originally due to open in the mid 1990s, the construction of the museum was halted for several reasons including lack of funding.
Embodying the shape of classical Pharaonic temples, the landmark overlooks the Nile and is strategically designed as an experience rather than an exhibit.
The Sohag National Museum does not only display the history of Egypt as a country, but also reveals the history of the ancient cities of Sohag, Abydos and Akhmim, home of one of Egypt's greatest ancient Egyptian king, Ramses II.
The museum is also keen on showcasing the grass roots of Egyptian culture by displaying marriage contracts, marriage traditions, children's toys as well as dedicating a hall showing the role of Egyptian women in Upper Egypt throughout history.
Khaled El-Enany revealed to Ahram weekly that Sohag National Museum is "not just a regional museum that the Ministry of Antiquities is opening in an Upper Egyptian province", but rather a tool to shed light on the touristic resources that are in Upper Egypt with hopes to utilize them.
While Sohag is one of Egypt's oldest cities, it famous for its textile industry more so than its antiquities. To celebrate Sohag's textile industry, the museum has dedicated a hall with different textured textiles from different eras including the Pharaonic Kingdom and the Ottoman Empire. Another hall is dedicated to the folk cultural traditions of the locals.
The Sohag National Museum is also one of the very few landmarks that is accessible along with the Egyptian Museum and the Karnak.
---
Subscribe to our newsletter
---