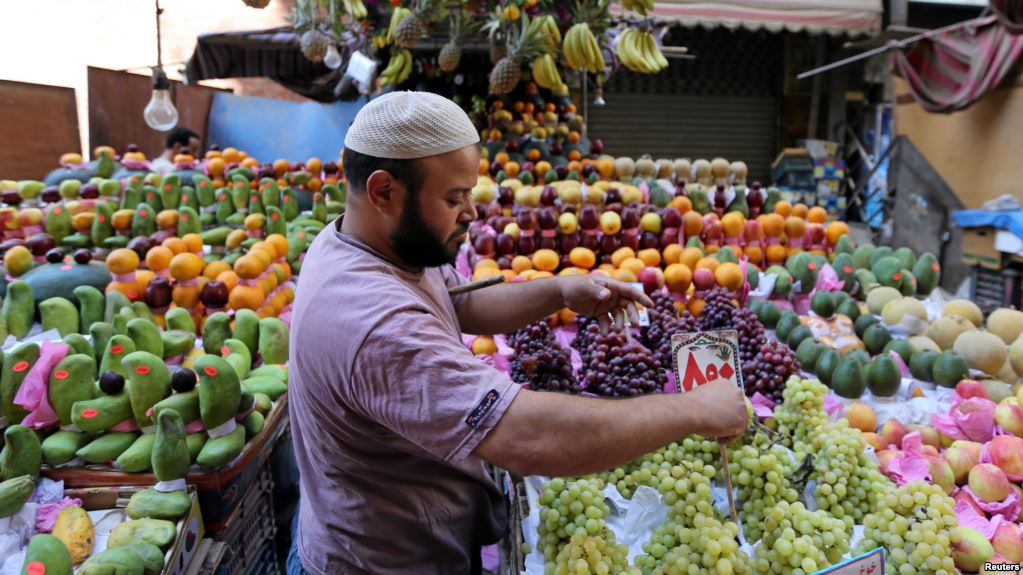 The Central Agency for Public Mobilization and Statistics (CAPMAS) announced earlier this week that Egypt's inflation rate has dropped to 13.6 percent from 33.2 percent which was the inflation rate in August 2017.
However, inflation has increased to 1.7 percent in August indicating that the demand for market goods is higher than the supply. This has lead to a felt price hike in various products.
Vegetable prices increased by 8 percent, meat and poultry by 1.4 percent, fruits by 4.9 percent, dairy, eggs, and cheese by 1.3 percent, and petrol and gas cylinders by 5.5 percent.
CAPMAS also revealed that, in the last month, the prices of potatoes increased by 9.5 percent, and onions by 2.5 percent. The prices of bananas also witnessed an increase of 15.2 percent, and guava and grapes prices increased by 9 percent. Whole milk price marked up 1.2 percent and eggs rose by 2.4 percent.
On the other hand, the real state market has experienced a decrease in prices. According to Capital Economics housing inflation declined to 11.6 percent in August compared to 22 percent in July. The inflation of transportation have also decreased to 38.1 percent from 40.5 percent. Moreover, the inflation in the prices of apparel decreased to 14.6 percent from 15.6 percent.
Two sectors that have not witness an increase in inflation are the health services and education sectors. The inflation of the prices for both sectors has been constant at 3.9 and 19.6 percent, respectively, throughout July and August.
Passant Fahmy, Member of the House of Representatives' Economic Affairs Committee, urged the increase of production to make up for the increase in demand. Fahmy predicted that the continuous rise of inflation might result in the "erosion of the middle class"' which is the driving force of Egypt.
---
Subscribe to our newsletter
---