A recent study by Eco Experts on the global level of pollution ranks Cairo as the most polluted city in the world. Despite efforts, campaigns and initiatives to tackle pollution issues in Cairo, the problems of air, water and ground pollution are still rampant as the message fails to reach the country's mass population.
Local Egyptian photographer Taimour Othman launched his new campaign #CleanYourOwnMess in the middle of the summer although it is still ongoing today.The campaign is intended at raising awareness on how simple acts and habits in everyday life contribute greatly to worsening pollution.
"Pollution/waste has always been something I noticed since I was a little kid, my father used to always tell me, when we used to go to the desert, that we must leave nothing behind,.'' explains Othman who sees that most people reduce the problem to pollution as not throwing away waste in the streets.
Othman was credited with the #ThisIsEgypt and #RoamEgypt hashtag aiming to showcase the best of Egypt to Egyptians and foreigners alike.
Since April, social media users and various local media outlets have pointed out Egypt's increasingly bigger problem with plastic. Birds and fish in natural protectorates are known to ingest synthetic material and plastic, leading to their death.
Most often, these materials are left in natural settings by tourists and locals who don't take into consideration the footprint of their behavior.
Various clean-ups have sprung up in natural sites and cities alike, however, their impact have often been short-term and curbed by recurring pollution due to the unchanging mindset of polluters.
Othman realized the importance of taking notes on the smallest things that happen in our daily lives and we're not realizing that it will cause a serious pollution issue that affects our health every day and the major reason of our illness.
"Who notices cigarette butts? No one.I used to be a smoker and I also used to bury them in the sand because I thought that they would dissolve easily, but with a little research, I realized that I was so wrong. It takes from 18 months to 10 years for them to disintegrate," says Othman.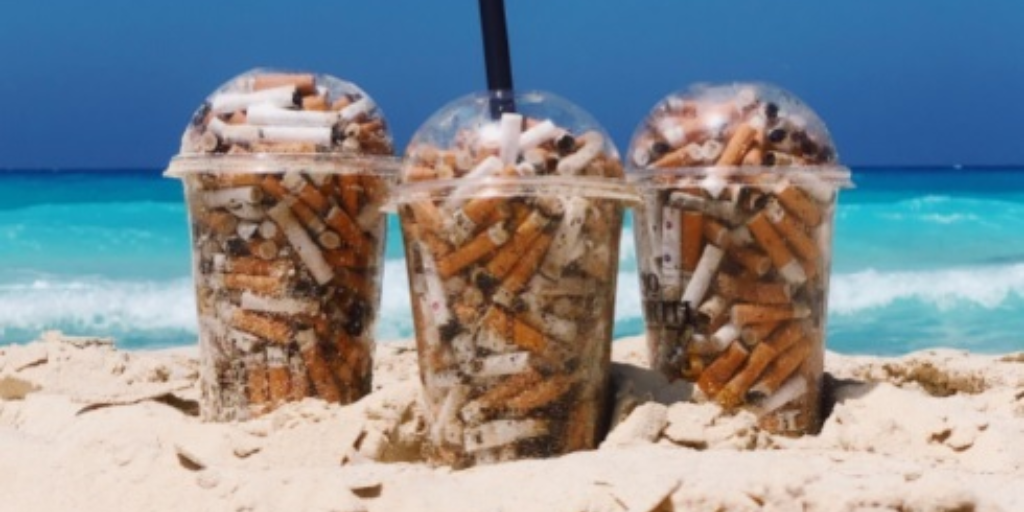 He explains that he had to take into consideration his own behavior before figuring out how he could inspire and approach others to do the same.
''We take note of plastic bags in the sea and we pick it up on our way out, but we never take note of that little thing, only because it's too little and it's not going to make a difference," says Othman.
He started spreading the word on his official Instagram account by inviting everyone to contribute using the hashtag #CleanYourOwnMess from any place to reduce plastic waste out on the open.
When Othman launched his #CleanYourOwnMess campaign on Instagram, he posted Instagram stories to his audience to contribute with him. To make it more challenging, he promised to give a reward to the people who have collected many bottles filled with cigarette butts. These people would get their pictures printed, so he gave 20 pictures to 20 random people who contributed to campaign.
"I know that a lot of people who contributed were non-smokers, but I didn't mean to be addressing the smoker and the non-smoker, rather I was talking about the human that's messing with our planet. As you must know we're not here alone on this earth. Our hazards are affecting the soils, the animals, insects and ourselves. So, it is our mess unless there's a chimp that smokes too," explains Othman.
The educational part of this campaign was very challenging according to Othman; he considers that most people are not aware of the harmful and nefarious effect of cigarette remains out in nature. However, many people supported his campaign, started to take actions and helped him spread the word.
Currently, Othman is working with a brand to develop small bags that can act as a portable ashtrays for personal use. Furthermore, he is hoping to reach more people so the impact is on a wider scale.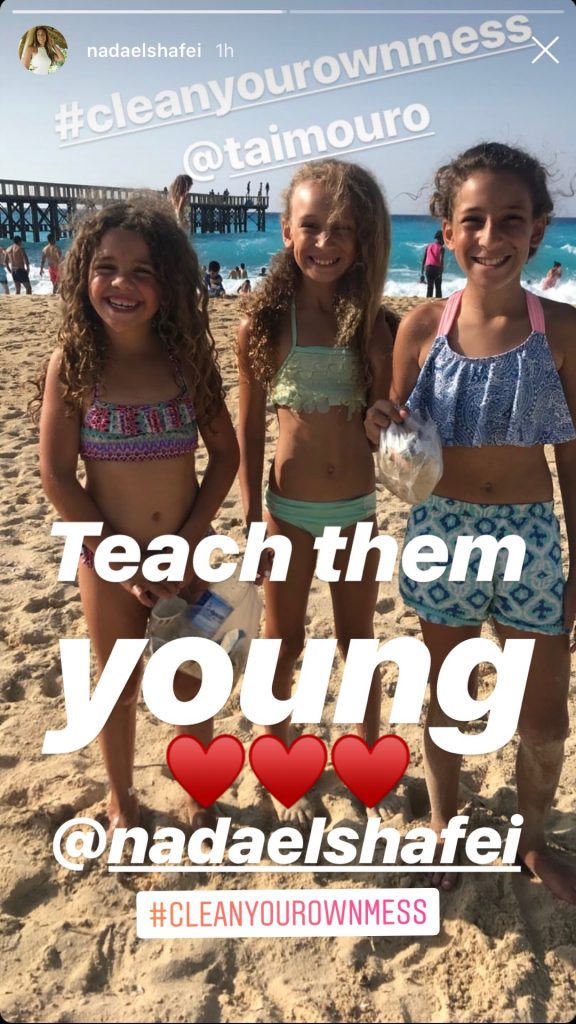 Accordingly, the governmental can also play a significant role by imposing strict rules and laws, for example, giving fines to those who throw garbage in the middle of the streets and inappropriate places, start using Eco friendly transportation and reducing the use of car horns for no reason.
"The government can enforce a lot of laws, rules, and regulations for the beaches, boats, and individuals when it comes to the waste people generally drop in the middle of nowhere carelessly just because it's out of their homes," concludes Othman.
Although there has been growing awareness due to the internet in Egypt, even younger generations seem unknowing of the country's pollution issues. As such, Othman's idea to take the matter and inspire change through simple campaigns highlighted on social media help to reach a wider audience. If there is one thing #CleanYourOwnMess focuses on, it is the importance of people's own interaction with the environment and the little acts that make a difference.
---
Subscribe to our newsletter
---