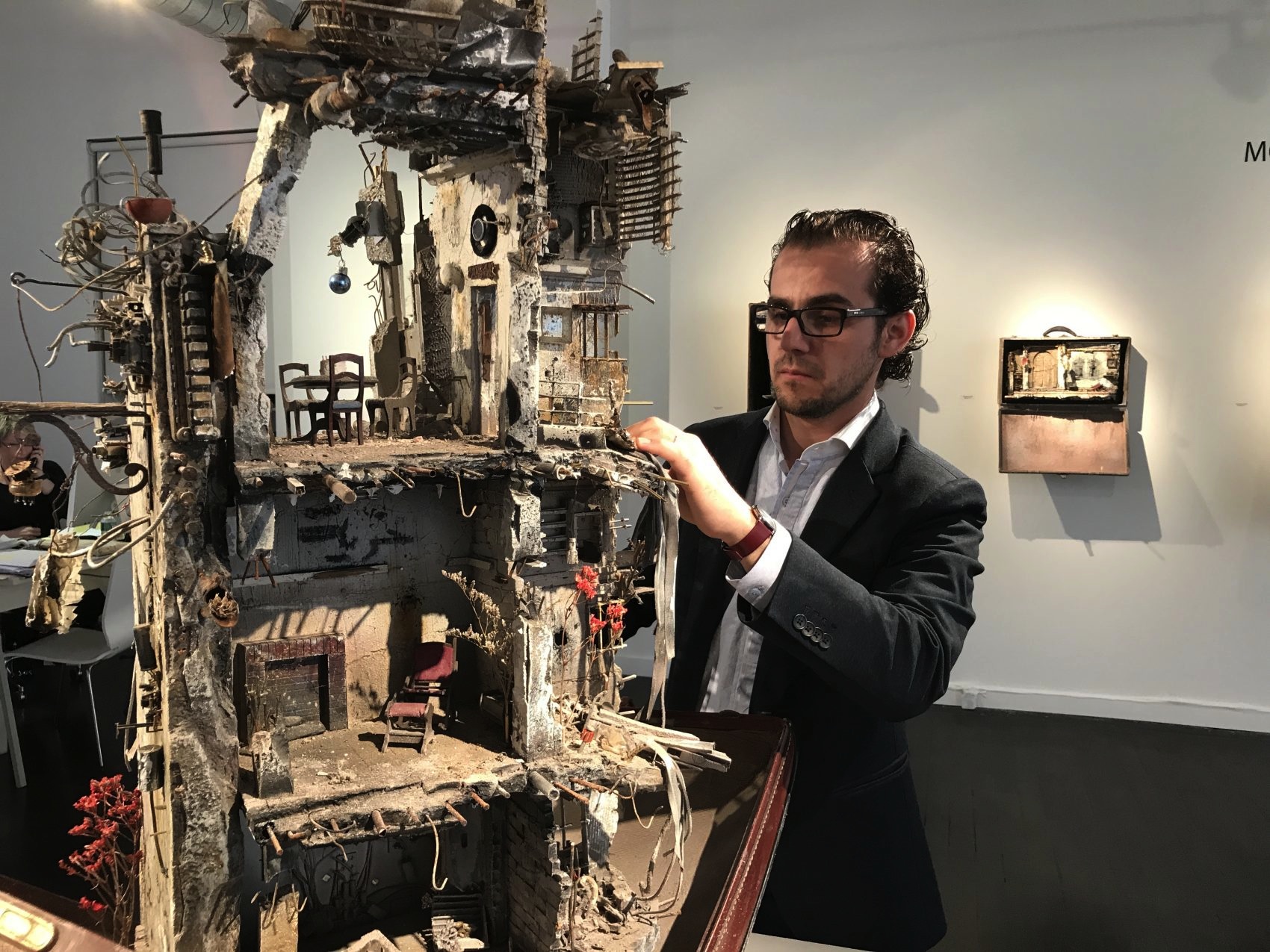 The Misk Art institute, established by Crown Prince Mohammed Bin Salman in 2017, is launching a new initiative entitled 'Arab Art and Education Initiative' to celebrate Arab culture through art exhibitions, film screenings and interviews in New York's most famous art galleries and museums.
The initiative, which aims to build greater understanding between the United States and the Arab world, is set to begin on October 13 and end on October 24.
The largest exhibition will take place at the Brooklyn Museum, which includes the show 'Syria, Then and Now: Stories from Refugees a Century Apart' that will run from October 13 until January 13.
It will showcase artefacts from Raqqa, a city located in Syria that was once under ISIS, and works by contemporary artists on the current refugee crisis, including Issam Kourbaj with his installation of a scaled-down view of a refugee camp.
On October 14, there will be a collection of music, original artwork and books from the Arab world sold at 2 Bridges Music Arts, followed by a Young Arab Artists exhibition at Meatpacking District on October 17.
The Young Arab Artists exhibition will include artists from Egypt, Morocco, Saudi Arabia and Kuwait, tackling issues of culture, politics, and tradition and their 'Arab' identity.
The Elizabeth Foundation for the Arts will present a series of Arab women artists on October 18, including Emirati artist Farah Al Qasimi and Saudi artist Ahad Alamoudi.
In addition, 'Representations of Mecca' will be held at Columbia University on October 22 with Saudi artist Ahmed Mater, which will look at the historic and modern illustrations of Mecca.
At the Metropolitan Museum of Art, there will be a symposium on the relationship between Islamic art and avant-garde abstraction on October 24, and on October 23, the Guggenheim museum will host a conversation with Palestinian artist and scholar Samia Halaby.
---
Subscribe to our newsletter
---