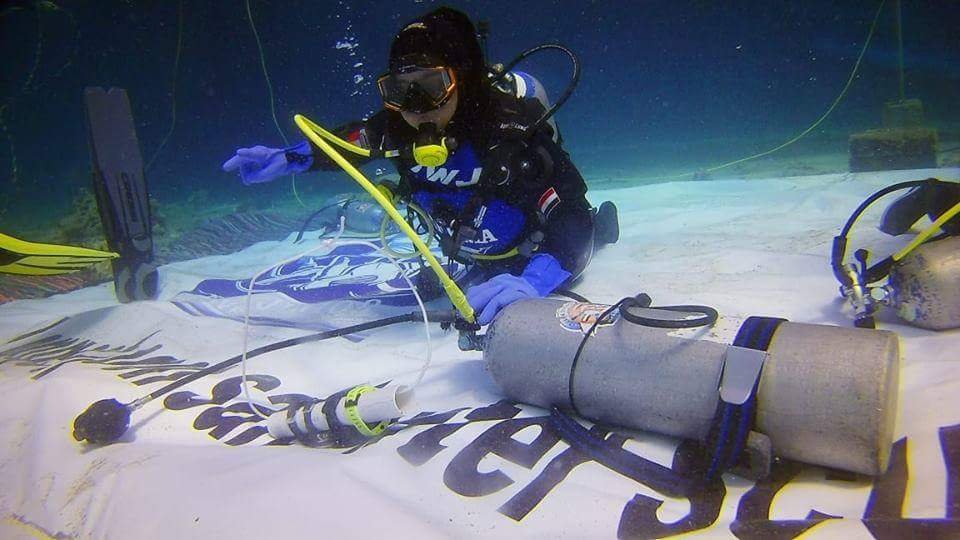 After staying under water for two days and seven hours, an Egyptian 14-year-old girl, Reem Ashraf managed on to break the world record for the longest dive.
Ashraf made it into the Guinness World Record after she achieved the world's longest dive inside Gulf of Aqaba's waters in Sharm al-Sheikh for 55 hours on Friday.
According to Ashraf's official page of on Facebook, Reem was able to break the record for the longest dive recorded in the Guinness World Records in the name of Australian girl Christine Coyle, "38 years", who achieved dive of 15 hours under water.
Ashraf began the challenge on Wednesday morning in Sharm al-Sheikh city in South Sinai; she became the youngest Egyptian to set the world record for staying underwater.
According to media statements from Reem to the privately-run Arab TV channel of Al-Arabyia, she decided to learn diving after being inspired by her father who works as an officer in the navy forces.
She also noted that she has received a perfect training on how stay underwater for the longest time possible depending only on liquids for ingestion; moreover she received training on how to sleep under water.
---
Subscribe to our newsletter
---