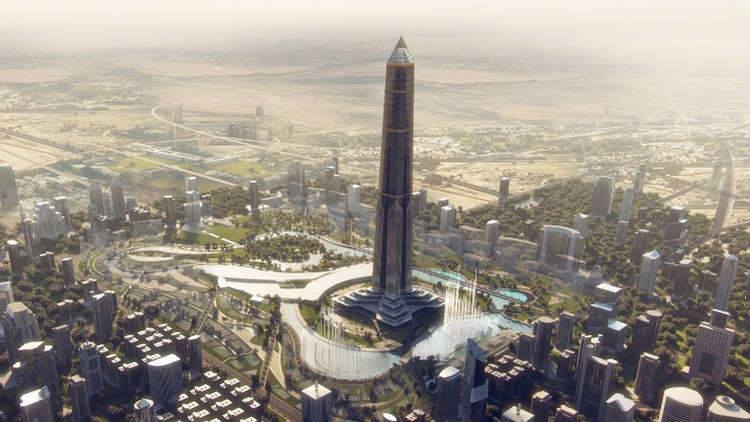 According to an Instagram post from Idia Design (Architectural Company), Egypt is planning to build one of the tallest tower in the World inside its New Administrative Capital.
The new tower will supposedly surpass Burj Khalifa in Dubai.
The company said through a video that it broadcasted on Instagram that the tower is still a concept and that the Egyptian tower will be called the Oblisco Capitale Tower, designed in the form of ancient Egyptian obelisks.
No information is available on the identity of the company that will execute the project; however the project designers have released a couple of videos showcasing the Oblisco Capitale Tower.
The Administrative capital's official Facebook page also published a video about the upcoming tower.
Through one of the videos released from the company on the tower's design, the tower is 1000 meters long; it is designed to be one of the tallest towers in the world, and will have special places for shopping, housing and recreation.
"We're already imagining The Oblisco Capitale Tower coming to life…Here's a glimpse of what it will look like once developed" the company's caption went on a video material on Instagram.
The tower will be taller than the Burj Khalifa in Dubai by 172 meters, as the length of the Burj Khalifa is only 828 meters.
---
Subscribe to our newsletter
---