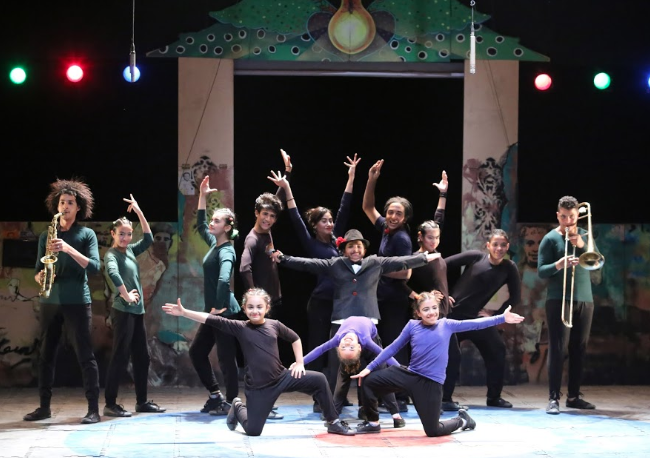 In 2011, Darb Al Ahmar Art School opened its doors to welcome students from Darb Al Ahmar district located in Old Cairo who wish to pursue an alternative future.
The school was initially a pilot project by El Genaina for Arts and Culture as an extension of Al Genaina Theater with a special focus on performance art. Overwhelmed by people's pleasant response to the short term initiative, the pilot became a permanent long-term project that continues to operate to this day.
Although it has limited funds, Darb Al Ahmar Art School was able to expand to a multidisciplinary center with classes in performance art, dance, and music with the help and support of the local community.
Darb Al Ahmar Art School is keen on creating and maintaining a community for their students. Oftentimes their young graduates go on to pursue art studies in higher institutes. Once they obtain their degrees, they rejoin as teachers and instructors as a way for them to "give back to their community". Their students have also gone on to participate in several local and international festivals.
The center is located in a low-income district decentralizing the arts and defying the exclusivity of the practice to a certain location, segment and social class in society.
---
Subscribe to our newsletter
---