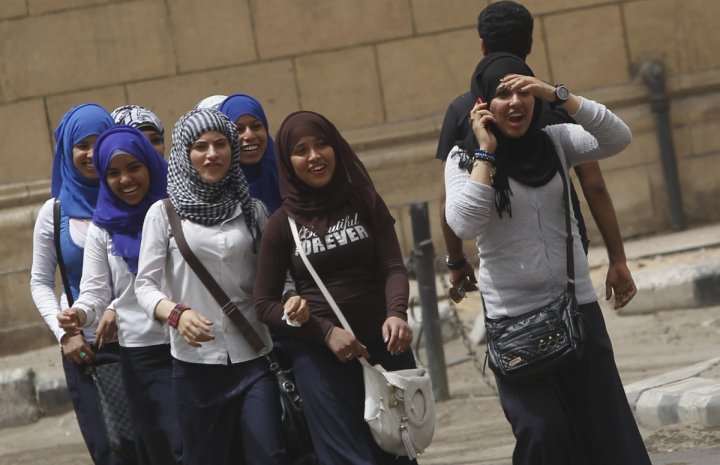 A video of Egyptian teenager boys disrupting a girls-only class and annoying the female students at a Shubra Al Khaimah Commercial Secondary school, located north of Cairo, has come under a torrent of heavy criticism.
The video, which made rounds on different social media platforms, showed  two teen boys violently threatening the female students in the classroom as well as trashing them, with no teachers nor school supervisors being anywhere in sight.
To their dismay, the supposed-to-be intruders were video-taped by a bold student who was present in the classroom with the boys daring her to keep filming.
The video further showed the two teenagers boasting about their capacity to easily access the classroom. The female students were caught on camera looking distressed, and screaming for assistance.
For its part, the Ministry of Education ordered an immediate investigation to be launched into the unfortunate accident, local media reported.
A few days after the accident, the pair were reported to be have been suspended from their school. The head of the school in which the incident took place was also discharged from his position, according to a statement by the Ministry.
Systematic attacks on female students are one of the reasons as to why more conservative families in Egypt opt to not send their daughters to school, preferring that their female offspring remain home helping with household duties or move on to marriage at a young age.
In 2016, Egypt's Central Agency for Public Mobilization and Statistics (CAPMAS) announced that the number of illiterate inhabitants reached 14.3 million, or 20.1 percent of the population, with females accounting for 9.1 million.
---
Subscribe to our newsletter
---