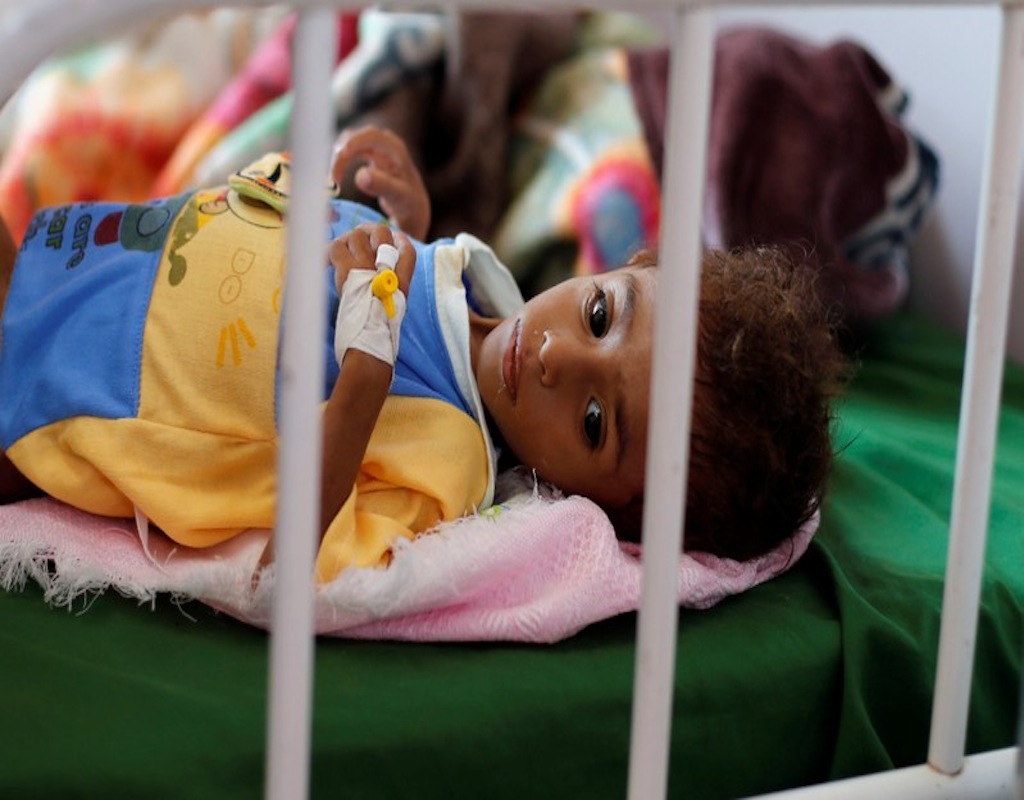 The United Nations' World Food program announced on Friday that it plans to double its food assistance program for Yemen to "avert mass starvation".
Currently, around 8 million are in an "emergency situation", yet an upcoming assessment later in November will reveal that up to 14 million Yemenis will be in need of food assistance, it said in a statement.
This indicates that half of Yemen's population is a step away from starvation, as Head of the World Food Program (WFP)'s Francis Mwanza said.
"Yemen is the largest hunger crisis in the world. Millions of people are living on the edge of famine and the situation is getting worse by the day," the statement added.
Earlier in October, the WFP alerted that Yemen could face "the worst famine in 100 years."
Mwanza noted that " we are doing everything we can to avert the famine, providing more than 700 million people with food assistance every month."
However, the continuing violence in the region between Saudi-backed government forces and Houthi rebels allied with Iran could worsen the situaiton.
"The violence must stop now to give Yemen a chance to pull back from the brink. Unless it does, this will become a country of living ghosts, its people reduced to sacks of bones," Mwanza said.
---
Subscribe to our newsletter
---