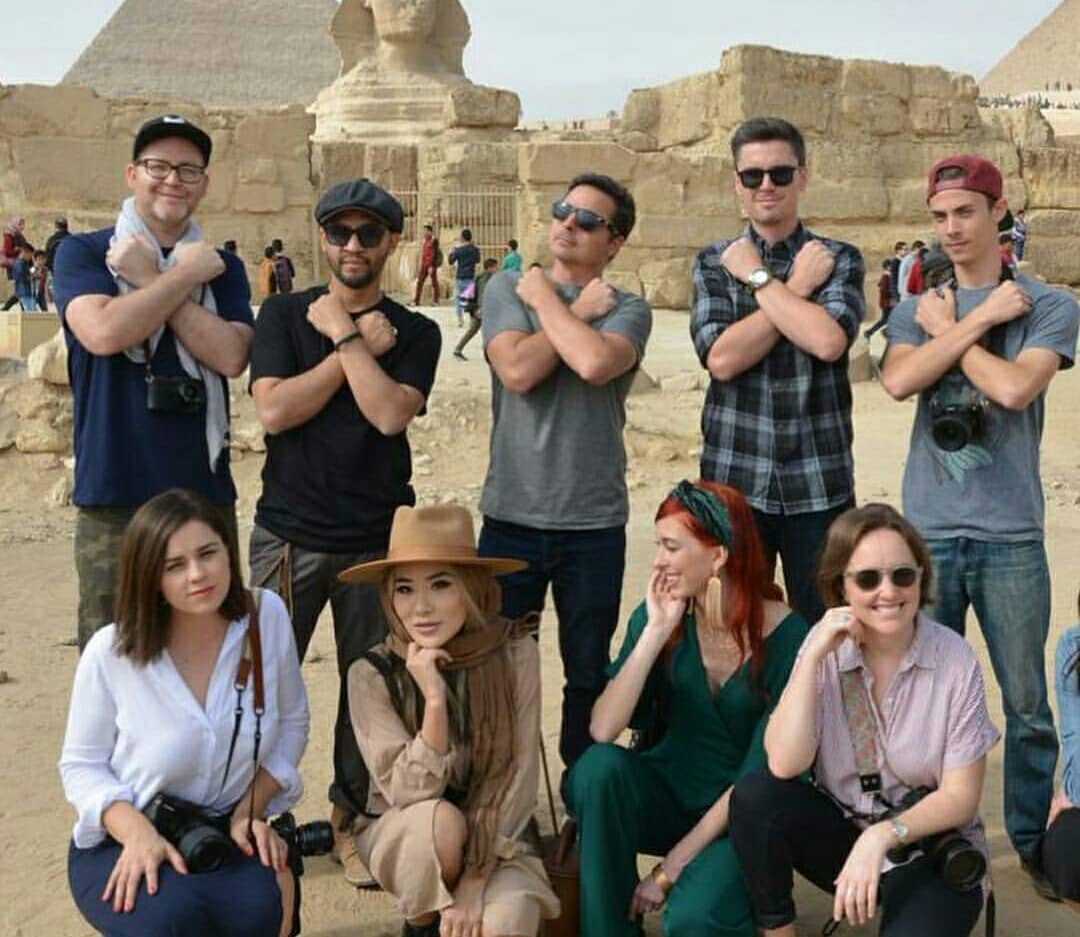 Social media influencers and photographers praised this week security conditions in the country during a tour of Egypt's tourist attractions organized by AmCham Egypt in cooperation with the Tourism Ministry encompassing the cities of Cairo, Luxor and El-Gouna.
The tour included ten social media influencers and bloggers from the United States. It aims to promote Egypt as a favorable destination among tourists from all over the world and positioning it as an attractive, safe, and unique travel and investment spot, according to a statement released by the AmCham this week. The AmCham organizes this tour every year as part of efforts to boost tourism in Egypt.
"I am from New York City and a lot of people think that it is dangerous but the truth is that it is one of the safest cities in the world. Here when you get to Cairo you notice the heightened security," Tyson Wheatley, a New York-based photographer, told Egyptian Streets.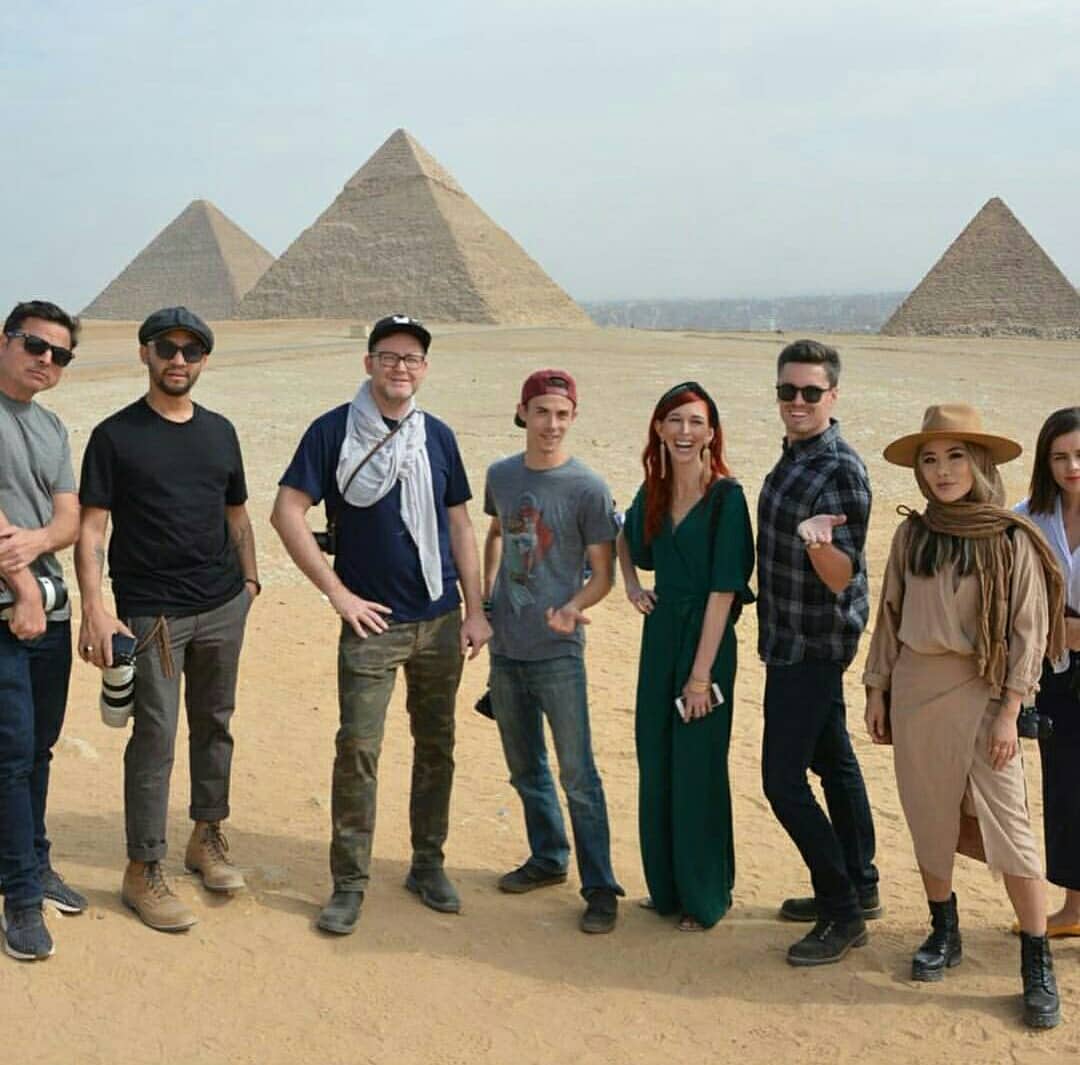 Wheatley added, "There are checkpoints, men with machine guns and when you go to hotels there are lots of security. There are metal detectors, etc. I do not think that at any point in our trip I felt unsafe. And as a visitor, you appreciate that there is such heightened level of security."
Lauren Randolph, another California-based photographer who did the tour, said that she never felt afraid all through the visit but she was perfectly safe. "For me, traveling as a woman is a little bit different. I would not necessarily go anywhere that I would feel unsafe. I did not think that I would come and be afraid. To be honest, I have never felt unsafe here and I would like to come back and spend more time in Cairo," she told Egyptian Streets.
During the tour, the two photographers took a lot of photos of the tourist sites they visited. However, they say that their favorite photos were those with ordinary people.
"I like to shoot things that are culturally relevant and people are big part of that. The places that they live, the places where they shop, the places where they eat. I took a photo of a butcher today, someone pressing laundry and some kids laughing. Those are my favorites," Wheatley said.
Taking place from November 11th to the 18th, the program is tailored to provide ample time for the delegation to witness Egypt's cultural heritage – from ancient times to the modern days, and its state-of-the-art leisure facilities.
Accordingly, the trip included visits to Luxor's Karnak Temple, an exclusive visit to the newly renovated Khonsu Temple; as well as Cairo's historical sites – the Giza Plateau, El Moez Street, and a private tour of the Grand Egyptian Museum. This year and for the first time, the delegation visited El Gouna in Hurghada, where they will be experiencing the leisure facilities and unique pleasures of this resort.
"For me, it is something that I have always wanted to do since I was a young boy. In the United States at school, you learn about the Pyramids and the history there. You learn about ancient Egyptian history. It is like a whole chapter on our books. So, it is really exciting that things you only see in the pictures are seen in reality," Wheatley said.
https://www.instagram.com/p/BqLQcOXFeUz/?utm_source=ig_embed
Parallel to the tour, delegates also had the opportunity to interact with senior private sector executives and leading Egyptian entrepreneurs from among the AmCham membership; allowing for a first-hand overview of the country's business community. Additionally, they met with some of Egypt's top jewelry and fashion designers who viewed their exceptional products.
"It is obvious that we are not from here and it is a kind of amazing that every place we went people always ask us. So, for me I say that I am from California and immediately they reply "Welcome to Egypt," Randolph said.
"The one phrase that I have heard the most in this country was welcome to Egypt," she added.
---
Subscribe to our newsletter
---