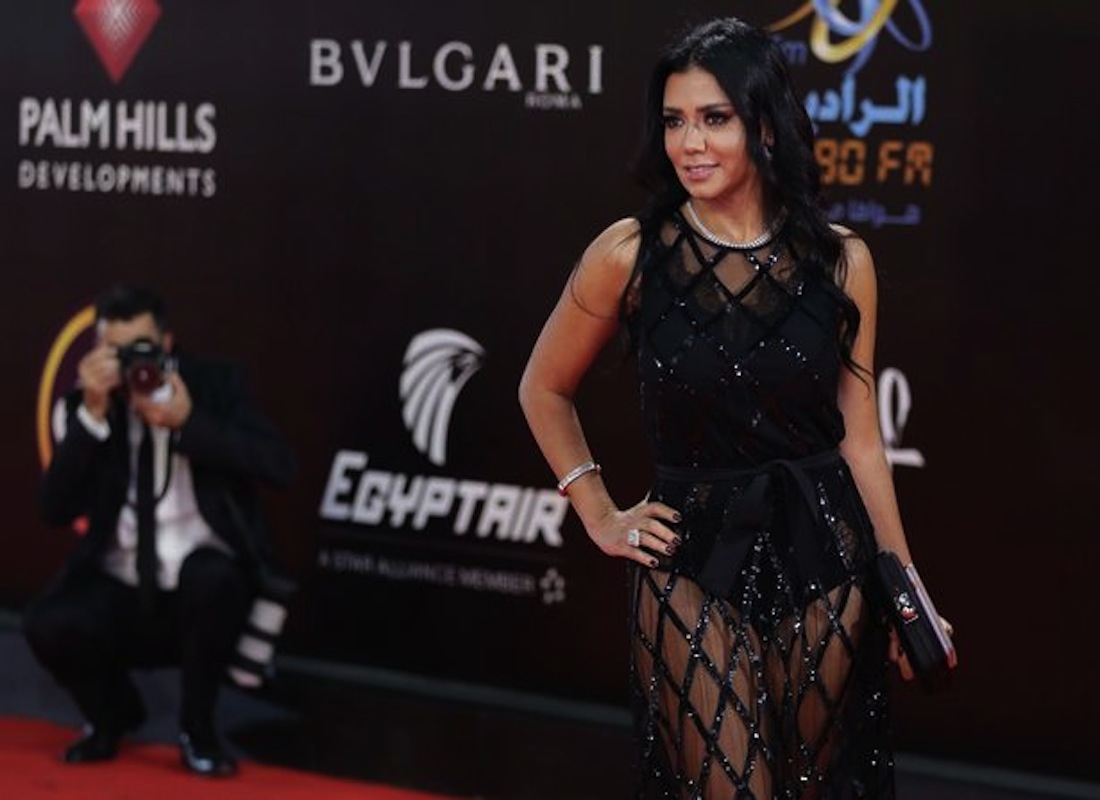 The charges against Egyptian actress Rania Youssef who has been accused of inciting public obscenity for wearing a dress have been dropped, as El Watan News reports.
Lawyers Wahid al-Kilani, Hamido Jameel al-Prince and Amr Abdel Salam said in a statement that they decided to forego the legal measures as Youssef apologized for her action.
"The artist Rania Youssef presented an apology to the Egyptian family and society for this incident and its affirmation that it was not intentional, that it was placed in circumstances beyond its control and that the behavior was wrong and unintentional," the statement read.
The lawyers added that they only took legal action against Youssef as they feared that the action would be imitated and spread values that contradict the norms of Egyptian society.
Lawyer Samir Sabri also dropped the charges, as TV presenter Amr Adeeb announced on his show 'El Hekaya'.
Photos of Rania Youssef wearing a sheer black dress at the Cairo International Film Festival broke the internet earlier this week, which left social media users divided with some defending her right to wear it and others arguing against.
Youssef issued an apology following the incident, stating that it was a miscalculated decision and that she did not intend to cause so much anger.
"I wanted to state that I did not mean to appear in a manner that would anger a lot of those who found the dress to be inappropriate," she wrote, "I might have miscalculated because I wore that dress for the first time and I never expected that it would cause so much anger."
"The opinions of designers and fashion specialists often influence the choice of clothing, and they might have taken into account the fact that it was an international event," she added.
---
Subscribe to our newsletter
---