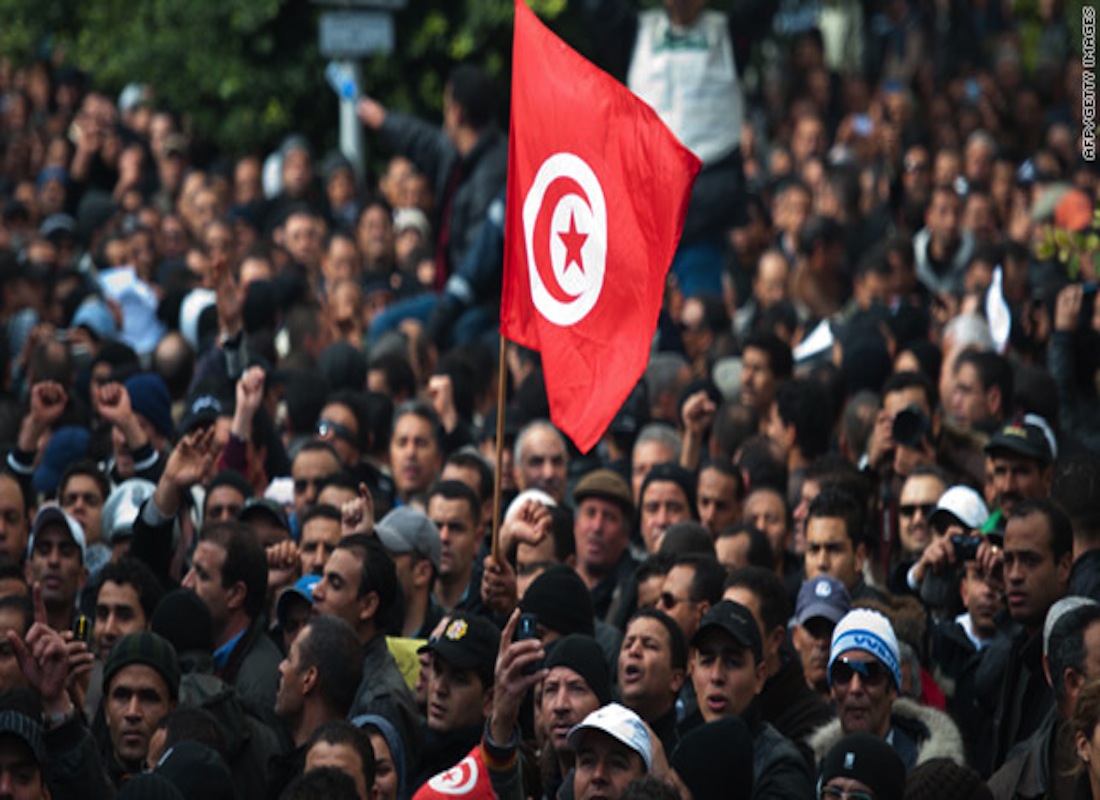 A new initiative named "Red Vests" announced on Friday that it would stage "peaceful demonstrations" across the country in the coming days, inspired by the "yellow vests" protest movement in France this year.
During a press conference at the headquarters of National Union of Tunisian Journalists, the founders of the movement announced that protests will start on Dec. 17, 2018 from Kassrine in west Tunisia against rising prices and the corruption of the government.
"The initiative fundamentally makes economic and social demands; it is intended to represent the poor and marginalized," Riyad Jarad, campaign founder, said.
He also asserted that no political parties stood behind the campaign, and that the protestors are demanding more action in providing job opportunities, better public education and improved living standards.
Tunisia's economy has been hit hard since the 2011 revolution, witnessing record levels of inflation and unemployment.
The implementation of the IMF (International Monetary Fund) deal required a set of tough austerity measures such as increasing taxes and cutting fuel subsidies.
On Wednesday, teachers in Tunisia staged massive demonstrations to demand higher wages and better working conditions.
The Secondary Education Union said on Wednesday it would organise another "Day of Rage" protest outside the premises of the Education Ministry in Tunis on Dec.19.