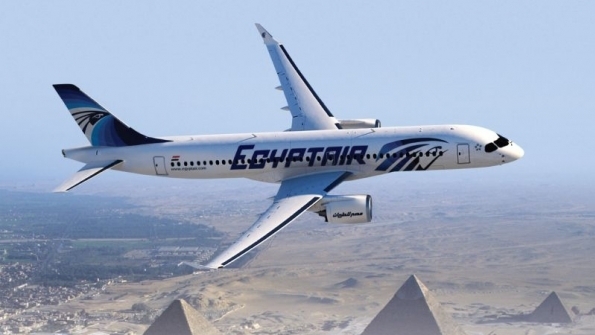 Egypt's very own airline, EgyptAir, will start operating domestic flights from Cairo's newest airport, Sphinx International Airport located on the outskirts of the city from 25 January to 9 February which happens to correspond with the mid-year academic holiday.
Egypt's Minister of Aviation Younis Al-Masri decided to commence the airport's operation to attract investment projects that will help enhance the services EgyptAir provides to its customers.
According to Al-Masri, the new airport should be taking some load off of Cairo International Airport with the hope that it will attract more of customers. He also highlighted that the infrastructure of the airport is to the "highest specifications and service levels."
Although this is operation is just a trial, there will be an increased number of flights by EgyptAir and other airlines in the coming period, Al-Masry explained.
EgyptAir is scheduled to operate about 15 domestic flights a week to targeted towards those who will be traveling the academic mid-year holiday in Egypt. The round flights are set to head from Sphinx Airport to Luxor, Aswan, Sharm El-Sheikh, and Hurghada and back to Cairo.
The Sphinx Airport project was inaugurated in 2016. It is the country's 33rd airport. Its location is very close to Egypt's Giza Pyramids making it more accessible to tourists. It is also closer to those living in 6th of October, and Haram as well as other places in the Giza governorate.