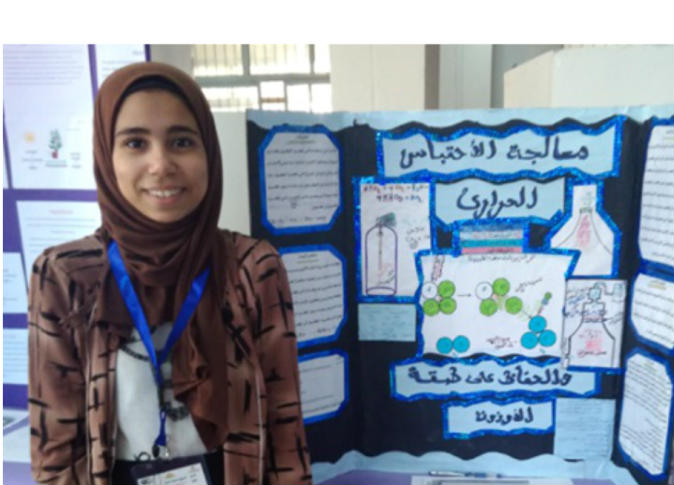 Young Egyptian secondary student Shirouk Mohamed pitched a project idea that generates electricity from inorganic waste and presented it at Science and Technology Fair at the Qalyubia Education Directorate.
Shirouk studied at the Alaa Abuslim Secondary School for Girls in Qalyubia, a governorate located in the Nile Delta region.
The young girl believes that the pollution is easily preventable. One of the most common methods of waste disposal is burial. Shirouk emphasized that this method pollutes the underground water which accounts for at least 3 percent of the country's water.
The project consists of a pyramid-shaped structure that will contain the combustion and cooling reactions of inorganic waste including paper and cardboard.  Shirouk uses superoxide to turn the carbon dioxide produced during the combustion reaction into oxygen.
The oxygen product then can be reused in fish farms. According to Shirouk, the heat from the combustion reaction can be used to generate electricity if glass panels and water vapors are integrated into the pyramid system.
The ash from the combustion reaction can be reused as agricultural soil for plants' growth or integration in cleaning material.
Egypt has long struggled with pollution, and has been looking for ways to reutilize and recycle waste products. Some fashion startups like Reform and Upfuse use plastic recycled from waste to create bags, accessories and furniture.
---
Subscribe to our newsletter
---