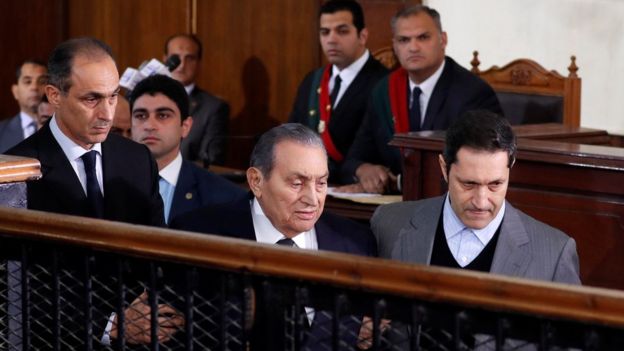 Former Egyptian President Hosni Mubarak has testified before a court regarding the 2011 'jail break' case which was blamed on the ousted president Mohamed Morsi and the banned Muslim Brotherhood organization.
The 'jail break incident' refers to violent actions and incidents which occured on 28 January 2011 following the 'undisclosed' release of prisoners including thugs and extremists from at least four prisons in Cairo.
The ex-president's testimonial, which stresses the responsibility on the MB, is part of the re-trial of ousted president Mohamed Morsi on Wednesday.
Mubarak was also interrogated regarding the topic of tunnels which eased the infiltration of the Islamic Resistance movement (Hamas) members into Egypt. When asked if the state was aware of them, the ex-president supposedly failed to provide an answer on the basis of the information being classified as it pertains to state security. Mubarak asked for permission from the current president Abdel Fattah Al Sisi, the military and relevant authorities.
The tunnels are claimed to have aided over 800 infiltrators to the country during the 2011 chaos. Mubarak was informed by Omar Suleiman about the infiltrators.
"They came from the tunnels. There were cars, weapons and everything," he revealed during the trial which was broad cast live on the channel Balad TV.
His testimonial also included speaking about the attacks carried out in North Sinai against security forces.
"They used weapons and attacked police stations from Rafah to El Arish, then they separated and went into many places in Egypt, like the jails in Cairo, the squares, and especially Tahrir square," the ex-president narrated.
"It's difficult for me to speak about the extent of the Muslim Brother's responsibility [without being granted permission] but it is known," Mubarak reiterated, explaining the Hamas infiltrators' role was to create chaos and to cooperate with the Muslim Brotherhood.
In 2015, an Egyptian court had sentenced the deposed President and four others to death by hanging in June 2015.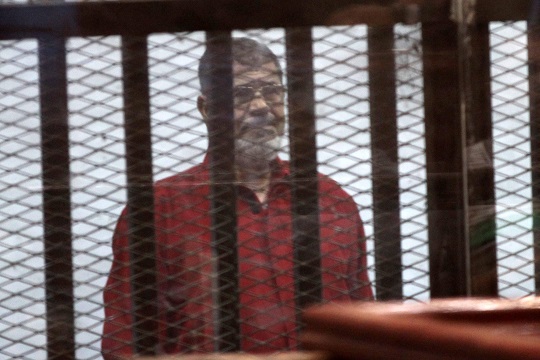 A year later, Egypt's Court of Cassation overturned a death sentence against former President Mohammed Morsi, ordering a retrial.
During the 2011 revolution, Egypt's Morsi and members of the Muslim Brotherhood escaped from Wadi al-Natroun prison. Charges were brought against Morsi and other defendants for damaging and torching prison buildings, murder and attempted murder of prison guards and looting.
During the trial, prosecutors had called the prison break as one of Egypt's biggest ever conspiracies, saying that hundreds of foreign elements had been involved in prison breaks across Egypt in coordination with the Muslim Brotherhood. More than 20,000 inmates escaped from Egypt's prisons during the 18 day revolution in 2011 say prosecutors. Prosecutors also alleged that 800 Hamas and Hezbollah members had entered Egypt through Gaza to carry out three prison breaks.
Despite the allegations, Hamas, Hezbollah and the Muslim Brotherhood have said local residents, and not foreign elements, had been responsible for the prison breaks.