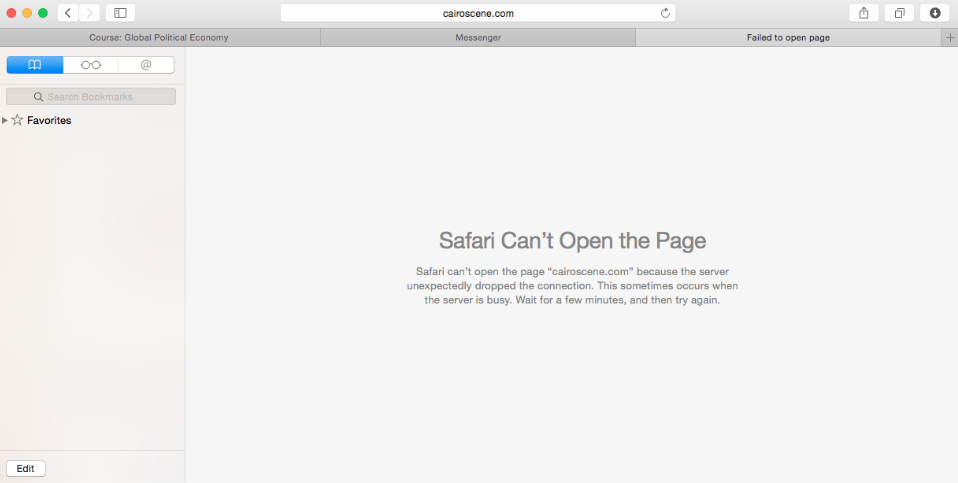 The Complaints Committee of the Supreme Council for Media Regulation blocked CairoScene's website in Egypt because it did not obtain a license from the Council.
The media monitoring unit of the Council found "foul images" on CairoScene's website which include a series of paintings of nude women. CairoScene's mother company 'MO4' has also been operating without a license, which also provoked the Council's decision.
CairoScene is the second subsidiary of 'MO4' to get shut down after the 'Fesla', an Arabic platform which was blocked because it too did not obtain a licenses and published an image of the Egyptian passport with a caption that was deemed "insulting [to] the Egyptian state".
The company's other sites will also be blocked for lack of licenses such as  SceneArabia, StartUpScene, and SceneNews.
In October, the Supreme Council for Media Regulation in Egypt opened application process for media outlets to obtain authorized licenses to operate online in a move to implement Law 180. This law media websites to receive a license in Egypt for the first time.
A member of the licensing committee told  Egypt Independent that online news outlets need to start operating with a license six months after the law has been established, meaning that the law is effective as of April 2019.
To be eligible for a license, the company has to have at least EGP 2.5 million worth of capital. The decision is made by the Council within 90 days of submitting the necessary documents.
Accordingly, the license allows the media organizations to operate for five years before needing a renewal.
Some critics were concerned that this is a tactic to hinder media platforms and journalists. According to an official source at the Supreme Council, the Council will monitor any violations of the new media law and will block unauthorized sites immediately once they commit any violations.
---
Subscribe to our newsletter
---